Brief Introduction
The equipment is mainly used in animal feed or aquatic feed production lines, suitable for crushing raw materials such as corn, wheat, soybeans, etc.
What Are The Parts of Pellet Machine?
Pellet machine is a key equipment for the production of pellets, which composed of multiple components. It is mainly composed of drive system, feeding system, pelletizing system, etc. The following figure is for reference.
1. Frequency Conversion Feeder
2. Frequency Conversion Motor
3. Iron Removal Device
4. Siemens Main Motor
5. Slide Rail
6. NSK Bearing Seat
7. SKF Bearing
8. Air Outlet
9. Safety Limit Switch
10. Cylinder
11. Rotor
Detailed Instructions of Pellet Machine
RICHI always believes that good products are one of the important indicators of corporate survival. We use high-standard materials in the production process and cooperate with internationally renowned brands to ensure that we can bring high-quality equipment to customers. The following is a detailed display of RICHI pellet machine.
We have redesigned the feeder to be more precise, more convenient and more efficient

Open the magnet door pneumatically, the adsorbed iron filings and other debris will automatically fall off

All RICHI equipment promises to use SKF bearings to improve equipment stability and service life

The feeder mainly uses a frequency conversion motor with a reducer, which can maintain the feeding volume and uniformity

We use a replaceable screen device, you can change the screen at any time to achieve the fineness of the crush

Our RICHI equipment uniformly uses high-end limit switches to ensure the safety of equipment and operators

The feeder with iron removal device can further clean the raw materials and protect the safe operation of the equipment
Safe and Stable, High Yield and Low Consumption
Advanced teardrop-shaped crushing chamber design, reasonable structure of the secondary crushing,Equipped with safety interlocking device for safety.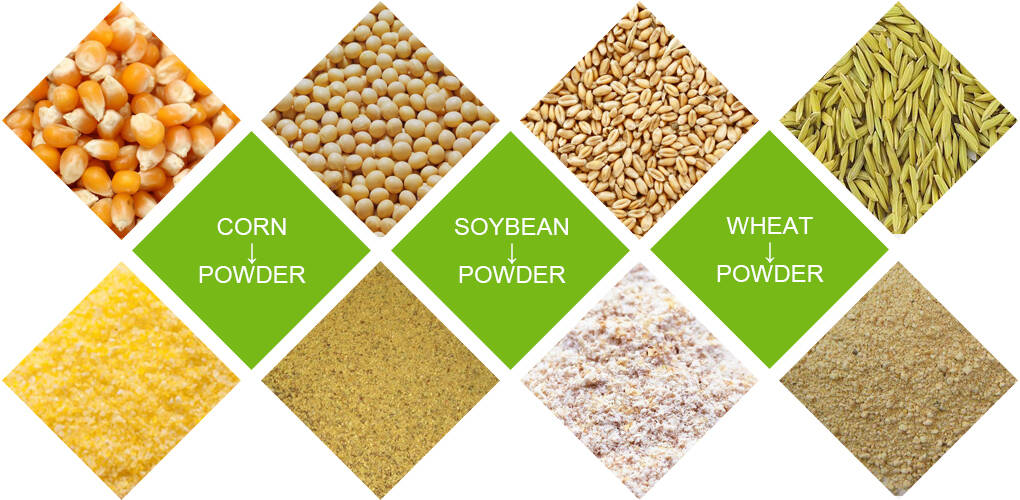 Accessories
Every piece of RICHI's equipment uses advanced Siemens motors and high-quality SKF bearings to ensure customers' stability and efficiency in use.
SIEMENS
Motor
SKF
Bearing
Grinder
Hammer
Grinder
Screen Sheet
Equipment In RICHI Workshop
Animal Feed Grinding Machine
Feed Grinding Mahcine in Workshop
Optimized Arrangement of Hammer Pieces
Frequency Conversion Feeder