Brief Introduction
The equipment is mainly used in animal feed or aquatic feed production lines, suitable for crushing raw materials such as corn, wheat, soybeans, etc.
Safe and Stable, High Yield and Low Consumption
Advanced teardrop-shaped crushing chamber design, reasonable structure of the secondary crushing,Equipped with safety interlocking device for safety.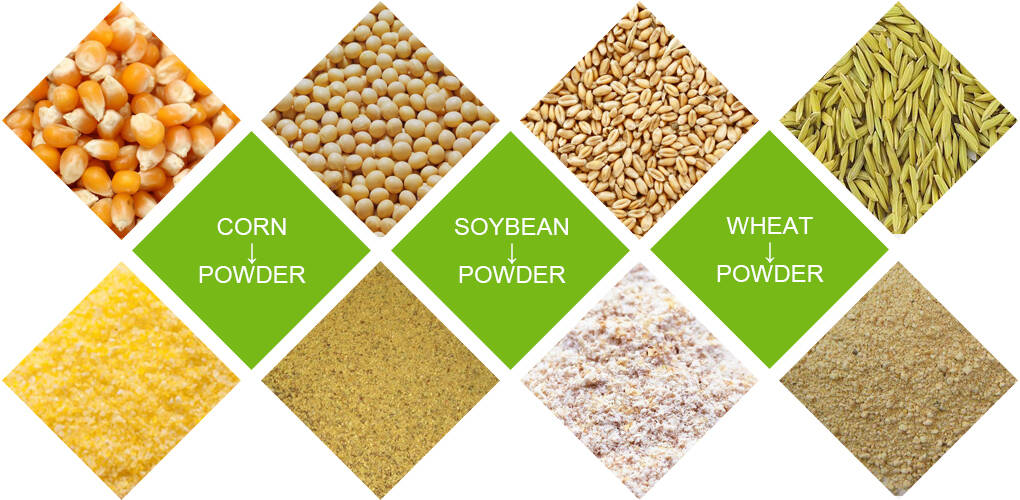 Accessories
Every piece of RICHI's equipment uses advanced Siemens motors and high-quality SKF bearings to ensure customers' stability and efficiency in use.
SIEMENS
Motor
SKF
Bearing
Grinder
Hammer
Grinder
Screen Sheet
Equipment In RICHI Workshop
Animal Feed Grinding Machine
Feed Grinding Mahcine in Workshop
Optimized Arrangement of Hammer Pieces
Frequency Conversion Feeder