Brief Introduction
SFSP Feed Grain Hammer Mill widely used in the crushing of raw materials for large and medium-sized animal feed processing enterprises, and then used to produce high-grade animal feed and aquatic feed.
Reasonable Structure, High Efficiency, Strong Stability
Advanced teardrop-shaped crushing chamber design, reasonable structure of the secondary crushing, output increase by 25% compared to other models. High-precision dynamic balance detecting rotor, little vibration, low noise.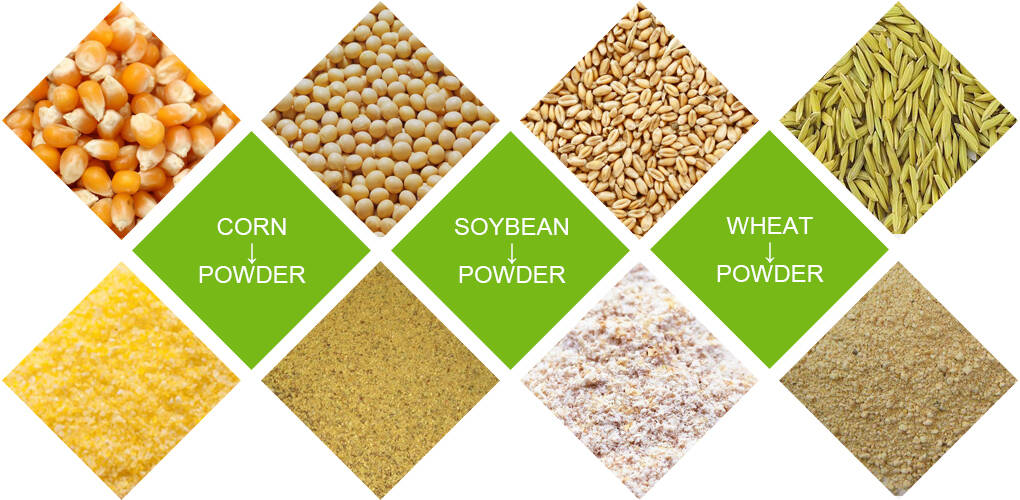 Accessories
RICHI uses motors and bearings from internationally renowned brands Siemens and SKF to improve product performance and reduce maintenance costs.
SIEMENS
Motor
SKF
Bearing
Grinder
Hammer
Grinder
Screen Sheet
Equipment In RICHI Workshop
Three-Phase Asynchronous Motor
Screen of Feed Hammer Mill
Screen Changer
SKF Bearing