Brief Introduction
This series crusher is equipped with a forced feeding device, which is mainly suitable for the crushing of lighter materials such as alfalfa, straw, chaff, grass and etc.
Specially Designed,Improve Efficiency
After a long period of experimentation, our engineers changed the ordinary feeder to a forced feeder and increased the crushing chamber of the crusher, greatly improving the crushing efficiency of the light raw materials.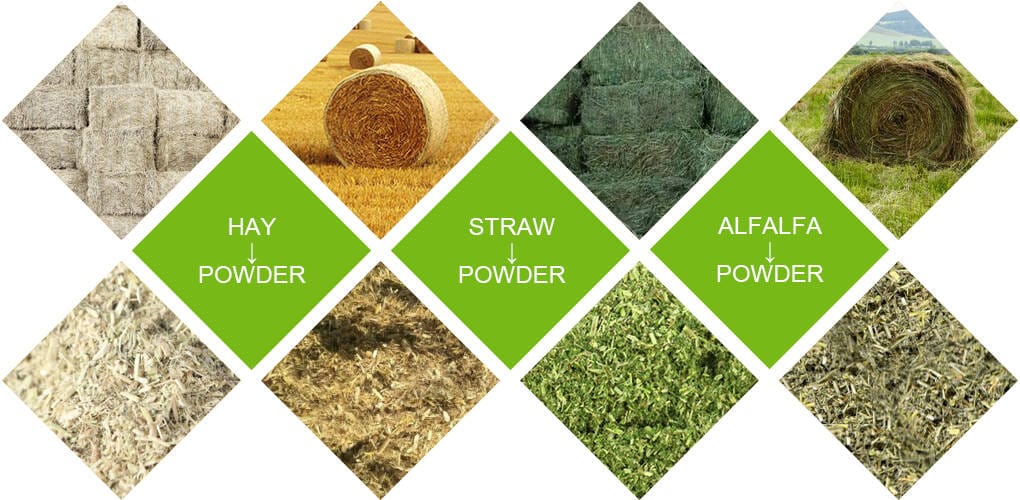 Accessories
Doing high quality products is RICHI's long-standing commitment. We guarantee that every equipment uses high specification accessories.
SIEMENS
Motor
SKF
Bearing
Grinder
Hammer
Grinder
Screen Sheet
Equipment In RICHI Workshop
Alfalfa Crushing Machine
Straw Crushing Machine
Grass Crushing Machine
Husk Crushing Machine