Brief Introduction
The wood sawdust making machine series can cut the raw materials including logs, boards, veneers, bamboo, and other non-wood fiber rods into uniform sheets.
Contact Us
What Are The Parts of Wood Sawdust Making Machine?
Wood sawdust making machine is a key equipment for the production of pellets, which composed of multiple components. It is mainly composed of drive system, feeding system, crushing system, etc. The following figure is for reference.
Contact Us
1. Raw Material Inlet (small branches)
2. Raw Material Inlet (large logs)
3. SKF Bearing
4. Sawdust Discharge Port
5. Belt Connection
6. Siemens Main Motor
Detailed Instructions of Wood Sawdust Making Machine
RICHI always believes that good products are one of the important indicators of corporate survival. We use high-standard materials in the production process and cooperate with internationally renowned brands to ensure that we can bring high-quality equipment to customers. The following is a detailed display of RICHI pellet machine.
Contact Us
All RICHI equipment promises to use SKF bearings to improve equipment stability and service life

RICHI wood sawdust machine series adopt thicker screens to deal with wood raw materials, and there are fixed devices under the screens

Efficient, stable performance wood sawdust making machine is always your best choice

The main motor of this equipment adopts Siemens motor, which has stable performance and longer service life

We use a replaceable screen device, you can change the screen at any time to achieve the fineness of the crush

All hammers will be adjusted by dynamic balancing equipment to achieve maximum stability

The upper feed inlet is suitable for shredded branches, small wooden sticks, small wooden boards and other raw materials
One Equipment, Multiple Uses
This wood crusher machine series can be used in pulp and paper making plant, particleboard plant, wood pellets making plant and so on.
Contact Us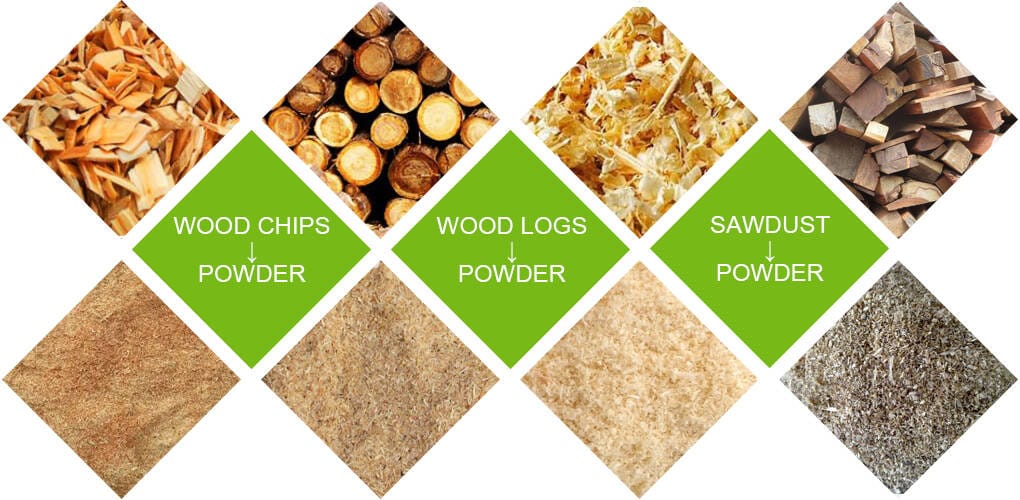 Accessories
Doing high quality products is RICHI's long-standing commitment. We guarantee that every equipment uses high specification accessories.
Contact Us
SIEMENS
Motor
SKF
Bearing
Grinder
Hammer
Grinder
Screen Sheet
Equipment In RICHI Workshop
Wood Sawdust Making Machine
Wood Sawdust Machine
Sawdust Making Machine
Richi Sawdust Maker Machine