How To Start A Fully Automatic Complete Chicken Poultry Feed Mill Plant With The Capacity Of 1-100 Tons Per Hour In South Africa?
2021-02-19 Back to List
If you are looking for related products or have any other questions, please feel free to contact us.
Contact Us
1.RICHI's Fully Automatic Complete Chicken Poultry Feed Mill Plant For Sale South Africa
Richi Machinery is a China famous chicken feed mill plant machine manufacturer,can offer customized project plan of establishing 1-100 ton per hour fully automatic poultry chicken feed processing plant, based on your specific capacity needs, cost budget, raw materials and chicken feed factory situation.
Production Output: 1-100 tons/hour
Cost to start 1-100 tons/hour chicken feed production plant:10,000-5,000,000USD.
Application: Make chicken mash feed and chicken feed pellets (2-12mm) for different chicken animals (layer, broiler, local chicken, free range chicken, etc)
If you are planning to start your own 1-100tph automatic poultry chicken feed manufacturing business and need complete set of 1-100t/h high quality poultry chicken feed mill equipmets or mash feed processing equipment, RICHI Machinery is surely your first choice! We offer tailor-made chicken feed production business plan to ensure the success of your chicken feed company.
Read more about RICHI - animal poultry chicken feed production business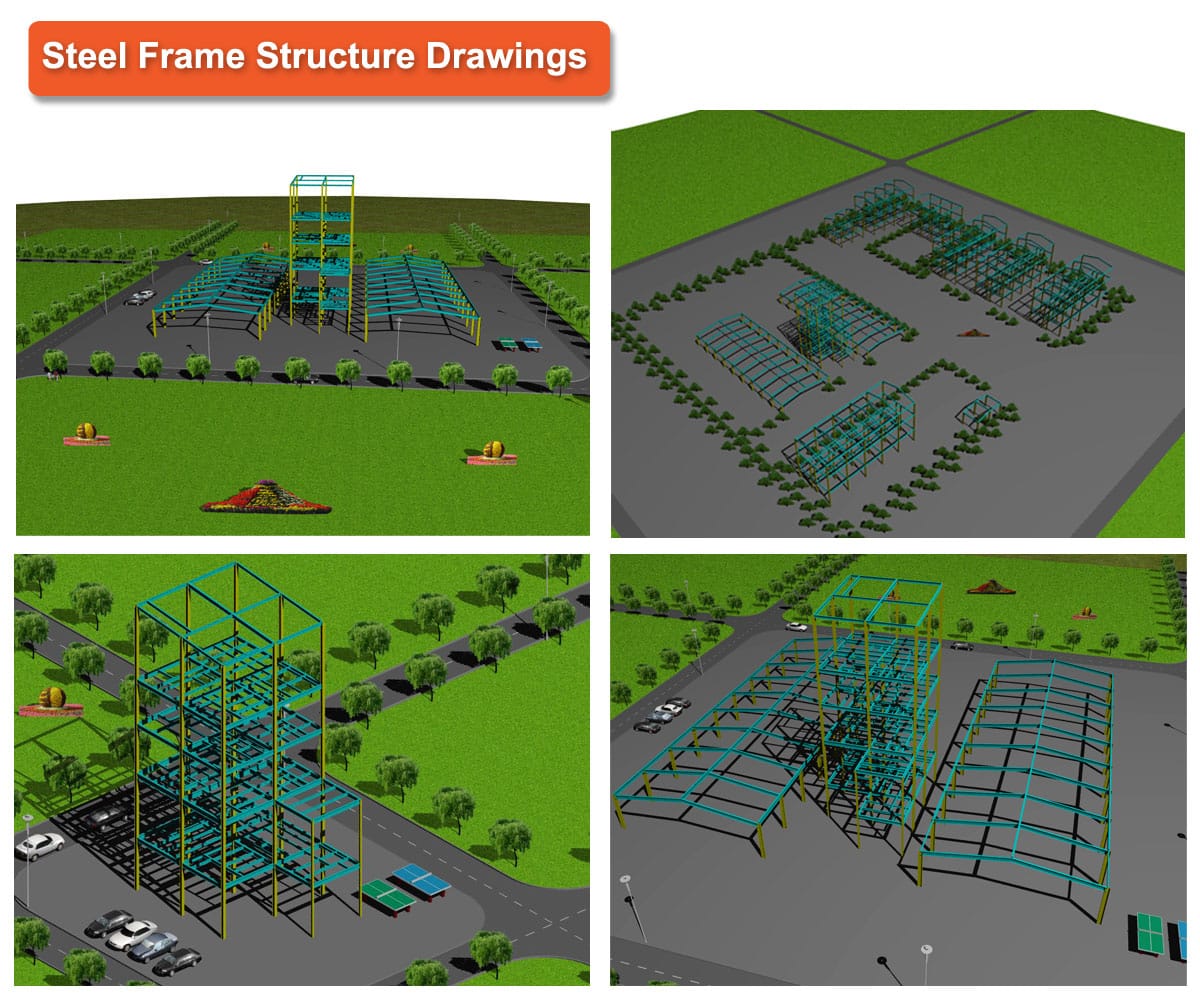 2.Setup A Complete Compound Anima Chicken Feed Pellet Making Plant With 1-100 Tons Per Hour Capacity In South Africa
The main chicken feed equipment for establishing a complete automatic 1-100 ton per hour animal chicken feed pelleting plant includes chicken feed hammer mill (chicken feed crushing machine), chicken feed mixing machine, ring die poultry chicken feed pellet making machine, chicken pellet cooling equipment, chicken feed packaging machine and other auxiliary equipment. Our chicken poultry feed processing technical team can help you on 1-100tph customized chicken poultry feed mill factory project business plan and cost details of any production capacity. How to start your own high quality chicken feed production line with best business plan?Read the following details:
(1)Complete chicken feed production process in South Africa
①Chicken Feed Crushing Process
Crushing is the process of making the chicken feed making raw material into smaller particles by mechanical external forces (such as impact, shearing, grinding, etc). For grain, crushing is to smash the shell of the grain and expose the internal nutrients. At the same time, the surface area of the seeds increases sharply, so that the material has more opportunities to contact the digestive juice in the chicken poultry's digestive tract and improve the digestion of feed, reduce poultry excretion, nutrient loss and environmental impact. A study by Kansas State University showed that feeding broiler chicken with crushed corn increases the meat ratio by 1.3% for each 0.1 mm decrease in average particle size.
②Chicken Feed Batching Process
On the premise of ensuring the accuracy of the electronic scale ingredients, weigh the large materials first, and then the small materials;
When batching, the chicken feed pellet raw materials with small bulk density should be poured first, and then the bulky raw materials should be poured to prevent the raw materials from splashing out of the warehouse and causing unnecessary injuries to workers; The material distributor located on the top of the batching warehouse uses a rotary distributor for batching, which improves the accuracy of batching and quality of feed processing, and reduces feed loss.
③Chicken Feed Mixing Process
Mixing is to feed the prepared materials into a mixer with good processing performance to fully mix them, so that the various components of the materials are evenly distributed, which prevents the nutritional imbalance and the inconsistent bulk density, and get better feeding effects.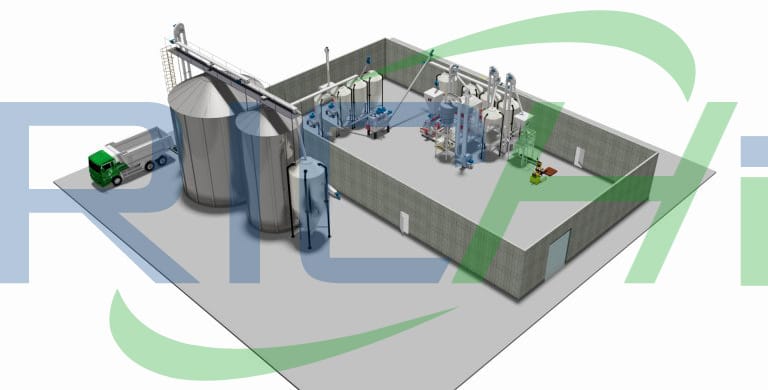 ④Conditioning and Pelletizing Process
Conditioning is to pass the feed through a conditioner with high temperature and high pressure steam to promote the denaturation of protein contained in the feed, increase the degree of starch gelatinization, promote the conversion of starch into soluble carbohydrates, and change the physical and chemical properties of the feed to make it more conducive to animal breeding. After conditioning, the feed mixture will fed into hot sale ce ring die chicken feed pellet milling machine to be extruded into uniform pellets of desired size.
Bigger pellets can increase the feeding speed, but bad for the digestion. Smaller pellets can less efficiency of foraging, but good for animal digestion. Suitable feed size can significantly improve the nutritional value of the feed, reduce the chicken pellet feed production cost, but also can improve the animal feed intake and nutrient digestibility, reduce the amount of animal feces.
⑤Chicken Feed Pellets Cooling Process
The cooling effect is related to ventilation, time, temperature and speed. If the time is too short, the cooling will be insufficient and will not achieve the desired effect. If the temperature is too high, the cooling rate will be slowed down and production efficiency will be reduced.
The quality of chicken feed pellets is directly related to the reputation and benefits of your 1-100tph full automatic chicken feed making plant. It is one of the important indicators for the progress and development of feed science and technology, and it is also the main aspect that farmers care about feed.
(2)Some Customized 1-100TPH Chicken Poultry Animal Feed Mill Factory Plan Design
①Design for 5 ton per hour chicken feed making plant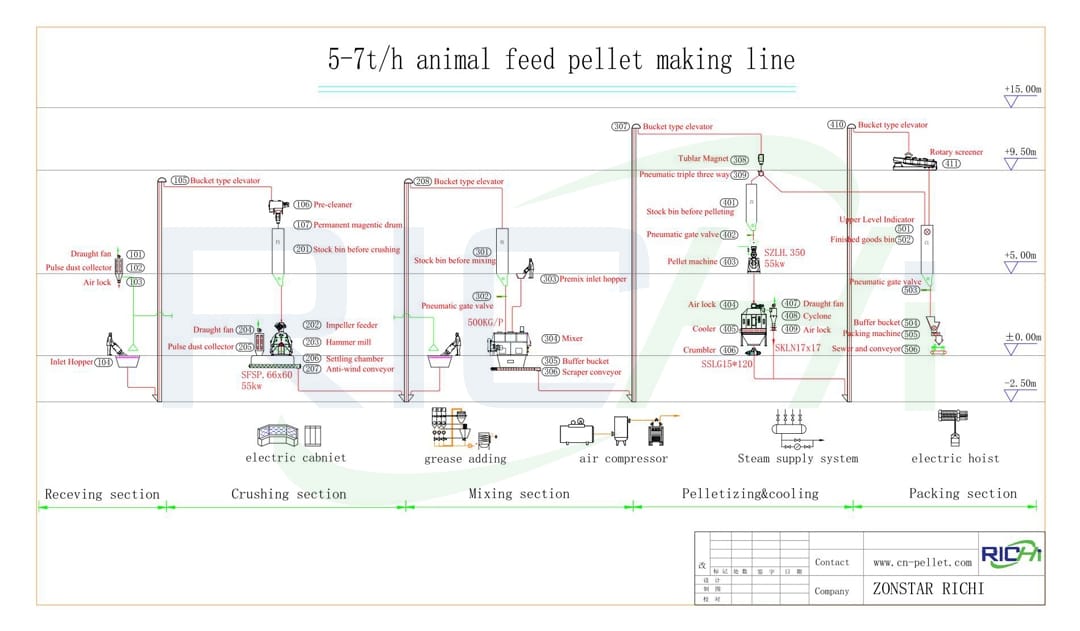 ②Design for 30 ton per hour chicken feed plant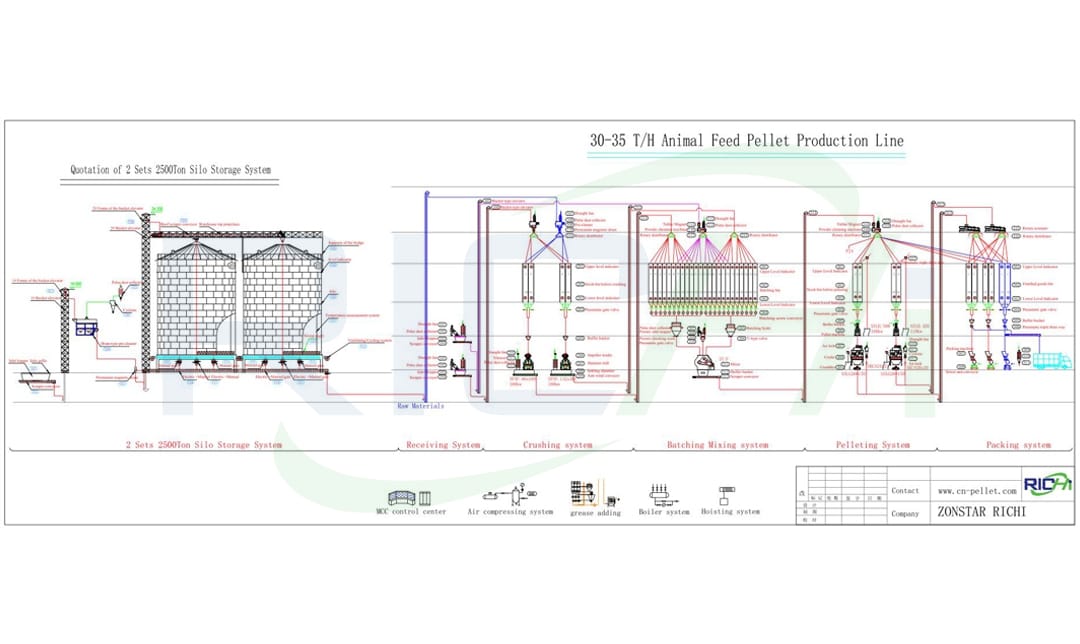 ③Design for capacity 15 tonne per hour chicken poltry feed making plant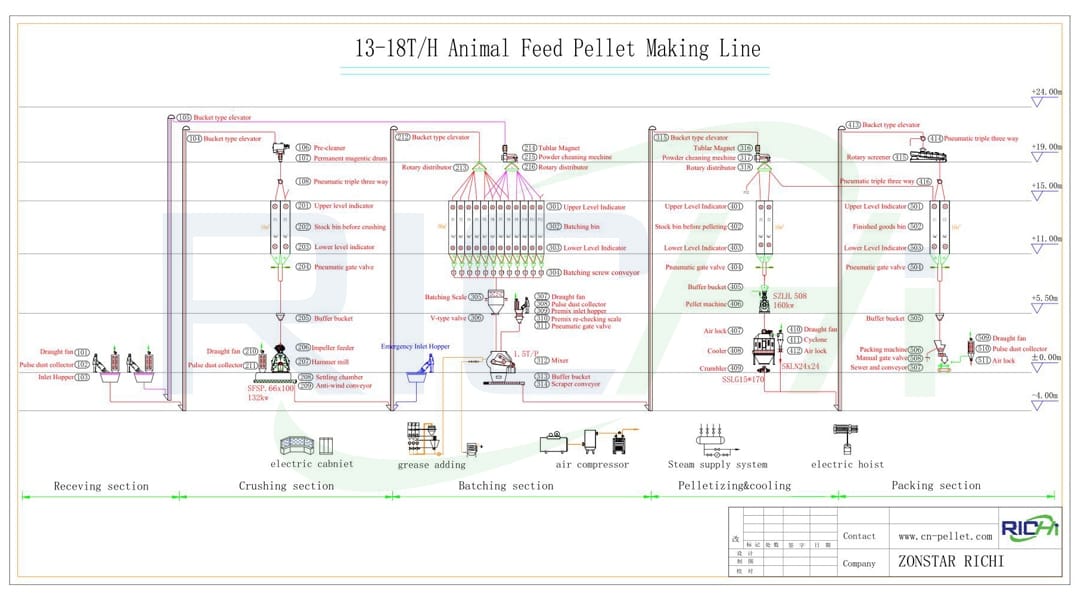 ④Plant for the production of chicken granular feed 10 tons per hour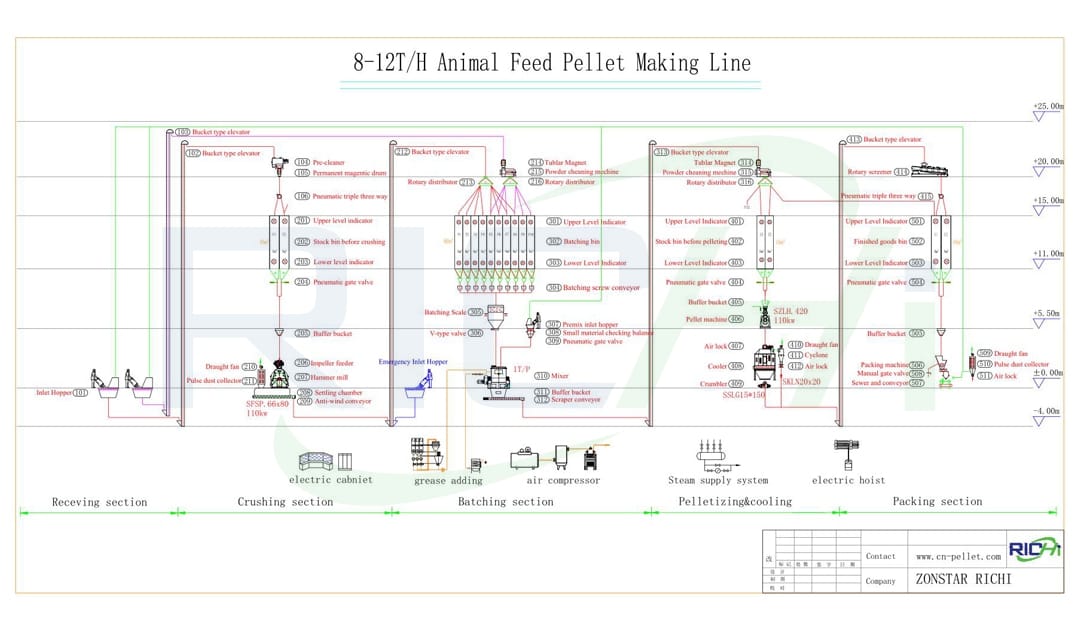 ⑤Chicken animal feed pellet production line 3 tons plan design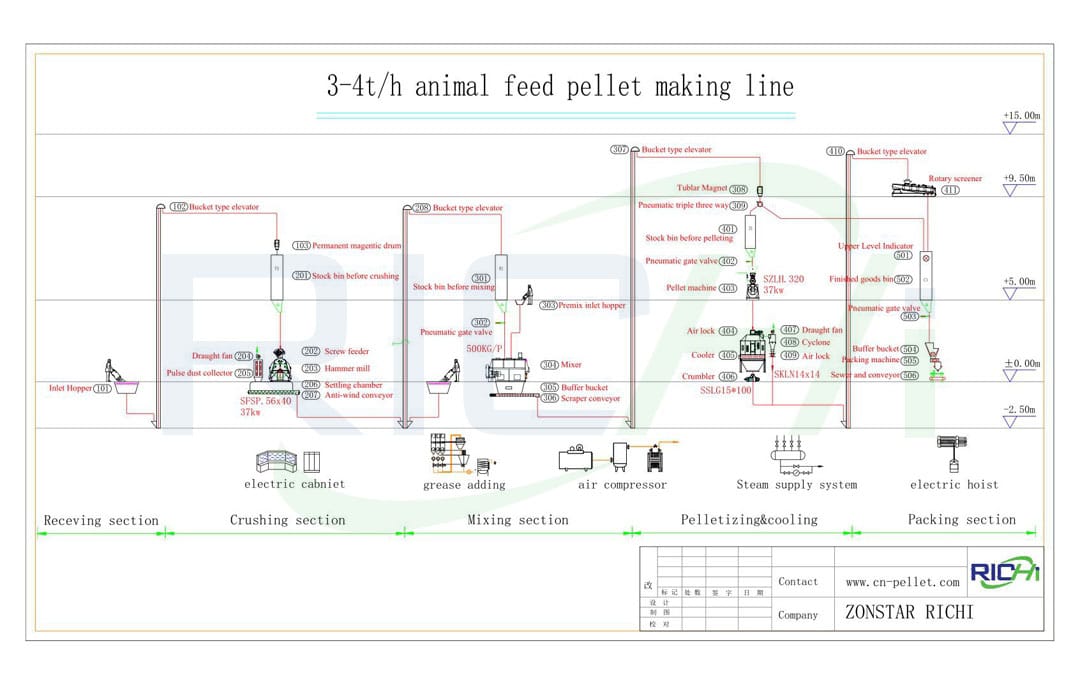 ⑥Chicken feed mill plant for poultry 2 tons/h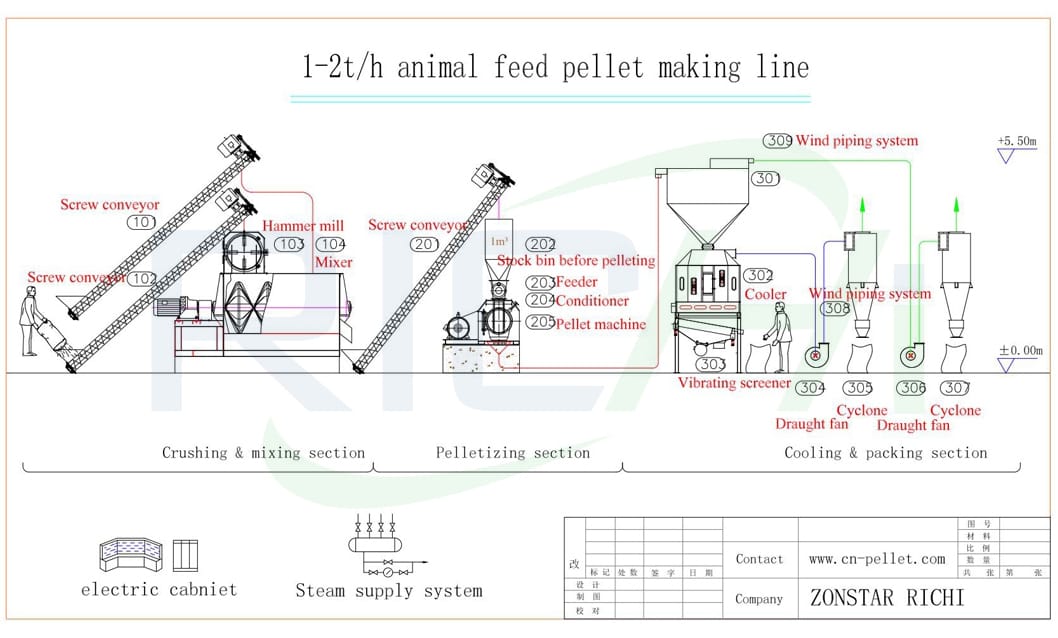 (3)RICHI Customized 1-100TPH Poultry Chicken Feed Manufacturing Plant Project For Customers
Afghanistan 10 tons per hour autonatic chicken poultry feed mill plant
Uzbekistan 15tph turnkey poultry animal feed mill plant
Ethiopia 5-6T/H Computer Control Chicken Powder Feed Production Line
Kenya 5T/H Animal Powder Feed production line for chicken
Zimbabwe 3-5T/H hot selling automatic small plant poultry pellet feed production plant
Colombia 3-4T/H Complete Poultry Pellet Feed Production Plant
Saudi Arabia 15-16T/H chicken feed pellet processing line plant
Papua New Guinea 1-2T/H Easy To Use Chicken Feed Pellet Processing Plant
Australia 1-2T/H Easy Operate Poultry Chicken Feed Pellet Making Plant
Shangqiu Huipu Feed Co., Ltd (60,000 tons/year customized complete automatic poultry chicken feed production plant project)
Weishi Lvfeng Feed Co., Ltd (60,000 tons/year complete chicken poultry feed pelleting plant project)
Henan Longbao Feed Co., Ltd (120,000 tons/year customizable chicken feed making plant project )
Jinzhou Feed Co., Ltd of Liuhe Group (60,000 tons/year Goat feed production line project)
Shandong Yishui Zhengxiang Feed Co., Ltd (60,000 tons/year computer control feed plant for processing chicken feed)
Henan Dade Aquatic Feed Factory (Zhengzhou) (120,000 tons/year chicken broiler layer feed processing plant project)
Linyi Feed Factory of Shandong Mengfa Feed Group (60,000 tons/year China manufacturer poultry chicken feed mill plant project)
Shandong Weizun Feed Co., Ltd (180,000 tons/year poultry pellet feed production line for chcken)
(Read more about RICHI animal feed manufacturing plant project for making cattle feed in South Africa)
3. Prospects of South Africa's animal feed industry
The animal feed industry is an important part of the global food industry. With the increase in global animal feed demand, South Africa's animal feed production has also increased significantly. The ease of production and low production costs of animal feed have helped South African animal feed companies become market leaders in this growing industry. It is reported that the main factors that determine the composition of animal feed in South Africa are the price of raw materials, the nutritional value of the ingredients, the nutritional needs of specific animals, and the policies and regulations formulated by the government.
The South African animal feed industry produces various feeds for different sectors, including poultry, dairy cows, beef cattle, sheep and pigs. The top animal feed manufacturers in the South African animal feed market have high quality standards and have reached international standards. To a certain extent, the South African market can fully obtain raw materials for animal feed production, especially corn, which is the main production ingredient required by many animal feed manufacturers in South Africa.
At present, the South African animal feed industry produces an average of about 3.5 million tons of feed per year. It is dominated by several major South African animal feed manufacturers who use modern production technology and the latest equipment to produce.
Economic diversification and the growth of domestic animal feed demand in South Africa may promote the growth of South Africa's top animal feed manufacturers and the entire South African animal feed industry. Currently, South African animal feed manufacturers are pushing South African animal feed production to grow by 10% annually. Today, the South African animal feed industry has become the pillar industry of South African agriculture, and its feed production is provided by two different groups-the South African Animal Feed Manufacturers Association (AFMA) and the unorganized animal feed market.
It is estimated that by 2022, animal feed consumption in South Africa will increase by an average of 2.54% annually to 14.63 million tons. At the same time, it is expected that the total protein usage in the animal feed market in South Africa will increase from 1.98 million tons in 2017 to 2.806 million tons in 2022, with an average annual growth rate of 4.63%. Among them, the self-sufficiency rate of protein supply for South African animal feed manufacturers is expected to increase from 60% in 2017 to 79% in 2022.