Papaya is expected to be used as a raw material for poultry animal feed
2021-02-26 Back to List
If you are looking for related products or have any other questions, please feel free to contact us.
Contact Us
Recently, studies have found that food waste, especially papaya, can be used to grow algae for animal feed production. If the project proves feasible, Hawaiian farms will be able to achieve "zero pollution."  
Researchers from the Hawaii Agricultural Development Corporation and the University of Hawaii at Hilo have jointly launched a pilot-scale research project at the Pacific Basin Agricultural Research Center of the United States Department of Agriculture. Their research shows that papaya can be successfully used as a raw material for growing primitive chlorella. The final products of their exemplary research work are algae oil and algae flour that can be used as biofuels, and algae flour has the potential to become an ingredient in animal feed.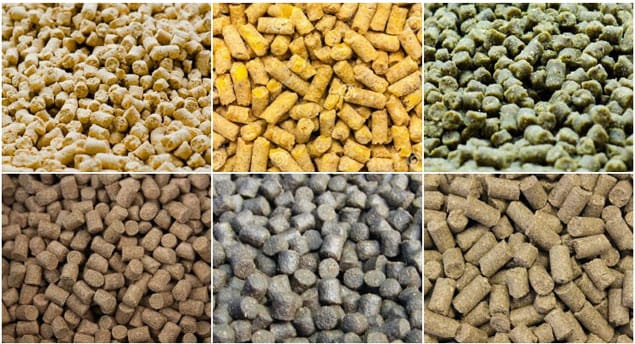 After the success of the pilot work, the State of Hawaii plans to invest US$1.5 million in a new factory to investigate whether the project can be expanded and become a business. The construction of the first four storage tanks with a capacity of 2000 gallons will be completed by the end of next year.  
Nearly one-third of Hawaii's fruit and vegetable products cannot be marketed. The research work will first focus on papaya, because papaya is a widely grown fruit in the Puna district of the Big Island of Hawaii. Future research will be extended to other crops and waste products.  
One of the biggest challenges facing livestock and poultry farmers in Hawaii is the shortage of local feed ingredients and high-cost imports. In 2016, the transportation cost from the continental United States to Hawaii was US$150-200/ton.  
The Institute of Oceanography at Hawaii Pacific University in the United States has launched a long-term research project to find local animal feed ingredients in Hawaii. Researchers have discovered that waste papaya can be used as a raw material for fungal protein, which can be used in fish and shrimp farming. In other research work, researchers have produced a kind of algae meal that can be a more sustainable alternative to fish meal in aquatic diets.   
Algae by-products and papaya processing waste are both locally available by-products, and these products may become potential poultry feed making raw materials. Related trials have shown that the combination of algae flour and cassava flour can replace more than 40% of imported feed ingredients in layer diets without causing loss of egg production.  
Other researchers from the School of Agriculture, Forestry and Natural Resource Management at the University of Hawaii at Hilo recently published a paper that revealed the environmental benefits of planting marine microalgae and planting trees on land where soybeans were originally grown. Trees can provide energy and carbon dioxide for algae, and the biomass of algae can produce almost the same amount of high-quality protein produced by soybean crops. 
In other parts of the world, people are exploring the use of waste materials from the food industry for animal feed production. In Europe, a Spanish research project recently conducted a study on a series of food products that may be used as feed ingredients. The researchers concluded that plant and dairy waste can significantly reduce the environmental impact of broiler production. Research by German scientists found that algae protein is an ideal substitute for broiler diets.
【More related info about poultry feed production】
20t/h turnkey poultry livestock feed production line machinery
Processing of grass grain feed for poultry
What equipment is needed for the animal poultry chicken feed pellet production line?
Good quality pig poultry feed mill equipment for sale
Animal poultry chicken cow rabbit broiler feed pellet machine price
Poultry mixer feed animal manufacturing mill equipment