5T/H wood pelletizer and 5 ton per hour wood pellet production line from China manufacturer
2020-11-09 Back to List
If you are looking for related products or have any other questions, please feel free to contact us.
Contact Us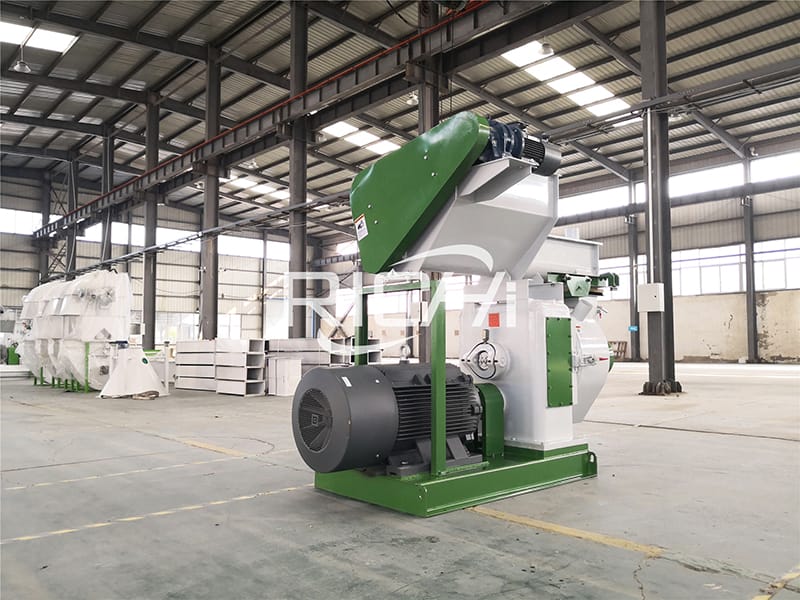 1.5T/H Wood Pelletizer Machine for Sale
We are engaged in manufacturing a wide range of wood pellet mill and complete wood pelletizing uint line to our clients. The 5t/h wood pellet press machines for 5t/h wood pellet plant we offered are made using high quality materials as per the needs and requirements of our clients. Our 5t/h wood pelletizer machine for sale is featured of high efficiency, uniform output, fine bleanding, and high quality final pellets. Besides 5 ton per hour biomass wood pelletizing machines, we also offer good quality wood crusher, ce wood sawdust drying equipment, and other auxiliary equipment for 5 ton per hour biomass wood pellet production line.
2.Related wood pellet making plant projects:
Mexico 10T/H Wood Sawdust Bioenegy Pellet Processing Plant
Canada 2T/H Turnkey Biomass Wood Pellet Plant
factory supply 5 ton per hour customized biomass wood pellet line project in Austria
1-1.5tph high quality ce wood pellet mill line in Iceland
Netherlands 2T/H best solution biomass wodo pellet line for wood sawdust
United States 10T/H Customized Turnkey Wood Pellet Production Making Plant(Ongoing)
Thailand 10T/H Customized large capacity heavy duty wood pellet line(Ongoing)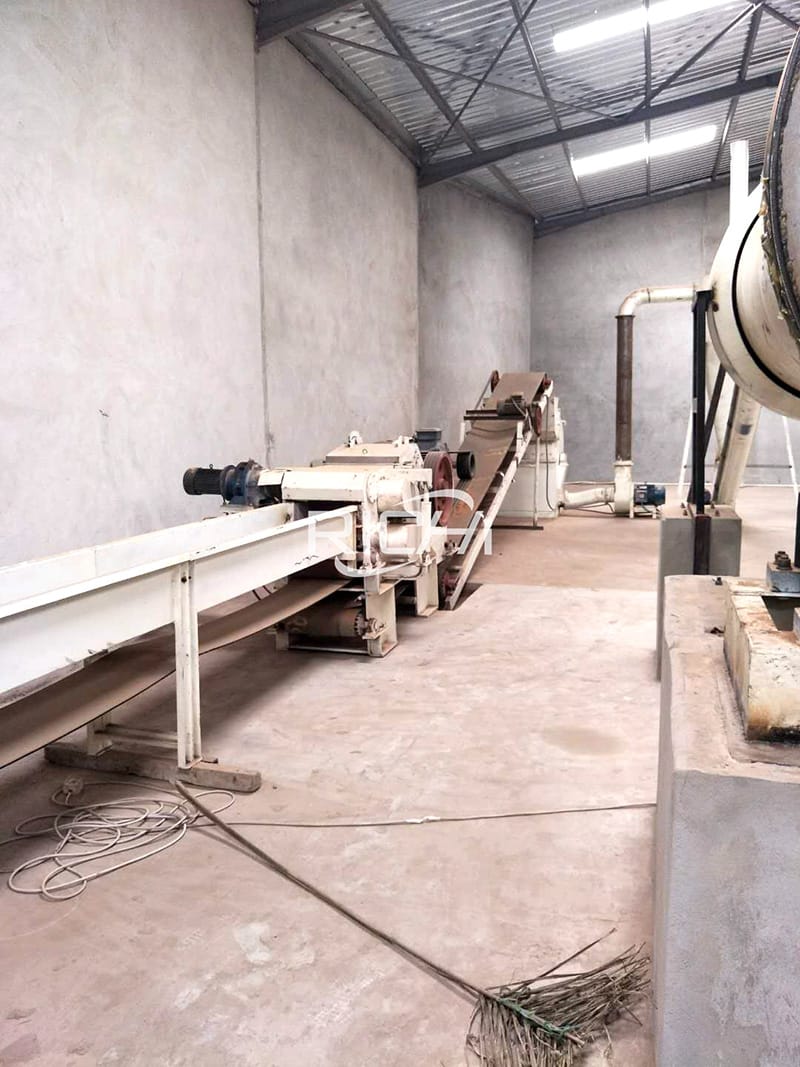 3.Turn Biomass Wastes Into Fuel Pellets
Over the years, the growing demand for new and improved energy sources has given rise to various fuel forms, one of which is pellet fuels. Pellet fuels, or commonly referred to as pellets are biofuels that are made from the compressed organic matter or biomass. These fuels are derived from the 5 major categories of biomass namely agricultural residues, food wastes, energy crops, industrial wastes and co products as well as virgin lumber. Wood pellets happen to be the most commonly used type of these fuels. They are manufactured by a good quality ring die wood pellet mill machine, and shall be the focus of this article.
Wood pellets are made from compacted sawdust as well as the related industrial wastes that result from the milling of lumber, the manufacture of wood products such as furniture making and in construction. There are other industrial wastes that could act as raw materials for the manufacture of wood pellets, which include palm kernel shells, tree tops and branches discarded during logging, coconut shells among many more. Maybe you are also interested in pelletizing combustible garbage.
There are many other kinds of biomass materials which can be processed by our wood pelletizing equipment. Any material you have we can have a try!
4.Functions Of Wood Pellets
Wood pellets are categorized using the three variables namely; dimensions, ash and moisture content and heating value.
Depending on their heating value, they could be used as fuels for commercial and residential heating, power generation and even cooking. The production of wood pellets ensures that the moisture content is kept at a bare minimum so that the combustion process can be more profound. (Read more: Benefits Of Wood Pelletizing Machine)
Additionally, the pellets are manufactured in regular geometrical shapes and in small sizes for ease of feeding into burners, pellet stoves and any other heating appliances. They are either fed into the burners by auger or through pneumatic conveying. Our wood pelletizer ensure the end pellets are of high density for ease of transportation and storage.
5.Wood pelletizing process for full scale 5 ton per hour complete wood pellet plant
What is needed to start a good quality 5 ton per hour wood pellet line?Wood pellets are manufactured by use of a ring die biomass wood pelletizer machine. Before the wood material is introduced into the 5t/h wood pellet mill machine, it is first passed through a wood hammer mill crusher in order to provide a uniform dough-like mass. It is this mass that is fed to a press and squeezed through a die designed according to the desired size. A standard size would normally range between 6mm and 8mm diameter.
The 5t/h biomass energy wood sawdust pellet machine operates at a very high pressure and this pressure causes an exponential increase in the temperature of the wood, which result in a slight plasticizing of the lignin. The end result is a natural glue-like substance that holds the pellets together as it is taken through the cooling process.

The 8 Simple Processes of Wood Pellet Plant:
The process of high return 5 tph wood pellet line involves 8 sections. It is very easy for anyone to get the process and understand how the step by step process is initiated in a 5t/h wood pellet producing factory. The main equipment in a 5t/h turnkey biomass pellet line is the pellet mill that is used to turn the raw material into a finished product. You should also know that the main process require many treatment for the final product to be realized.How To Build A Complete Wood Pellet Plant In 8 Steps? Here are the basic eight processes of turning the raw material into a pellets in a complete 5tph wood fuel pellet processing plant.
(1)The Initial Size Reduction
In a 5t/h wood fuel pellet prodcution line plant, they get all size of wooden pellets such as the logs; saw dust, wood shaving and barks. This clearly tells you that the step is very costly to the factory and it requires special attention. Since pellet mill can only process materials that are of a certain diameter and the unprocessed wood materials are way too big in the pelletizing process and it will require tremendous efforts to streamline them to the right size. The process is also very essential because at the drying stage, the smaller the pellets the faster they will dry and the machine will require less energy in pelletizing process. The initial stage is the backbone of ensuring that the whole process is successful and that the machine serves other process effectively. It is also at this stage that foreign materials such as metals, small stones and sand are eliminated to avoid the machine being damaged.
(2)Drying Stage
This is the process that moisture is reduced; in normally circumstances the wood has moisture of more than 50 percent but to get high quality wood pellet, it will require that it has eight to twelve percent of moisture. This process consumes lots of energy in trying to achieve the best the market can get. If you want to reduce your capital input on constructing 5t/h biomass wood pellet manufacturing plant, you can try using rotary dryer for drying wood sawdust. It is cost effective, consumers less energy and simple operating procedures.
The high quality industrial sawdust rotary dryer is divided into different types to make it more effective: suspension, dryer, steam dryer, flash dryer, belt dryer and rotary drum dryer. The different types work with various features to make the whole process successful and achieve a product that is reduced in moisture to the required desire.
(3)Initial Sieving
This process is not necessary with all wood pellet production line for wood pellet plant but if you want to get the best quality then the process is a must. This is because the materials after coming in the previous stage appear smaller and they can be mixed with the unpurified materials. The unpurified materials in this case are stones, sand, and metals. The magnetic separation is used to separate the materials that can cause damage to the machine and leave the pellets to proceed to the next step.
(4)Grinding Stage
In this stage, you can use the hammer mill to reduce the size of the wood materials; unlike other machines that you can use to reduce size, the hammer mill uses sieves that are 50mm in diameter and not more than that. This helps the machine act as a molding machine and not a grinding one.
It is also a great way of reducing the energy consumption of the biomass industrial wood pellet machine for pellet plant project; you can also use a hot sale wood chipper crusher to serve the same purpose but it is more costly to maintain than the hammer mill.
(5)Pelletizing
If you want to make premium wood pellets, then you have to choose the best quality 5t/h ring die biomass energy sawdust pellet machine for your large capacity heavy duty 5t/h wood pellet line , since it is the core to ensuring that the whole process is good. When you are going for a wood pellet mill press machine there are certain things that you need to know: you need to consider the type of raw materials, pellet plant capacity, the quality of production and the diameter of the pellets that you are going to use.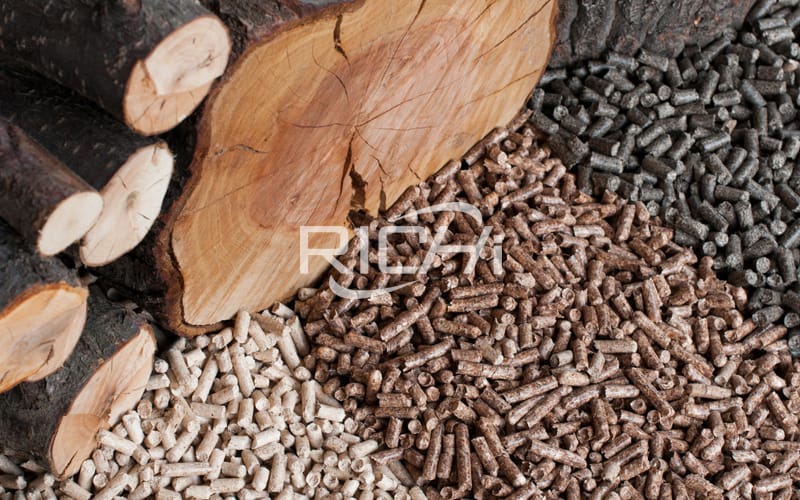 (6)Pellets Cooling
It is the process that temperatures are brought down and the moisture as well; this is the process that makes the pellets more rigid and strong. If you negate this process then the wood can easily break because it generated a lot heat from pelletizing.
Here are types of coolers that you can use: the horizontal cooler, vertical cooler and the counterflow cooler. If you are looking for a cooler for industrial use then you should choose counterflow cooler, it works in the reverse manner, in that the cooling air is in opposite to the hot air. This serves to achieve the best quality.
(7)Pellet Sieving
In many cases the final step in making wood pellets comes at an end in the cooling stage but if you are serving commercial purposes then the final sieving is vital. This process ensures that you make the final product finer by removing other materials that might have passed the previous stages.
(8)Storage Stage
When you are at this stage then your wood pellets are ready but in case of a large pellet plant, then the process is automated by using automated bagging machine that have different bagging such as retail bagging system that is used by local wholesalers. The bulk bagging system is used for industrial and customers that are overseas. You can choose the two bagging system if you find them convenient to you.
6.Quality Standards Of Wood Pellets
It is important to note that there are certain standards used to gauge the quality of wood pellets and while these standards may vary by region, a good quality wood pellet is one generally believed to contain less than 10% moisture content. This allows for complete combustion and reduces the chances of smoking, which could pose serious respiratory and environmental concerns. There should also be uniformity in density and as previously pointed out, this allows for ease of movement and storage. The recommended density is about 0.6 to 0.7 ton per cubic meter. A proper structural strength is also something manufacturers put into consideration when making wood pellets. Last but not least, the pellets should contain minimal amount of ash and dust content.
7.Cost of setting up a hot sale easy operation 5 T/H wood pellet machine production line
Factory supply 5 ton per hour customized biomass wood pellet line project price and cost is between 200000USD-600000USD.
If you have the following questions, welcome to consult Richi Machinery:
how to make grass pellets with molasses?
conceptual designs for grass pellet machine
how to build a wood pellet mill?
wood pellet mill ireland price
complete wood pellet production line price
wood pellet machine made in uk for sale
malaysia 2t/h wood pellet line
wood pellet mill pellet press 7.5 kw pellet mill
how much does a wood pellet making machine cost
wood pellet plant chipper cost quotation
russia wood pellet machine demand
low horse power wood pellet machine
grass pellet making machine for sale south africa
différence between grass pellet machine and wood pellet machine
design and construction of grass pellet machine