New Orders in September promotion of 2020
2020-10-20 Back to List
If you are looking for related products or have any other questions, please feel free to contact us.
Contact Us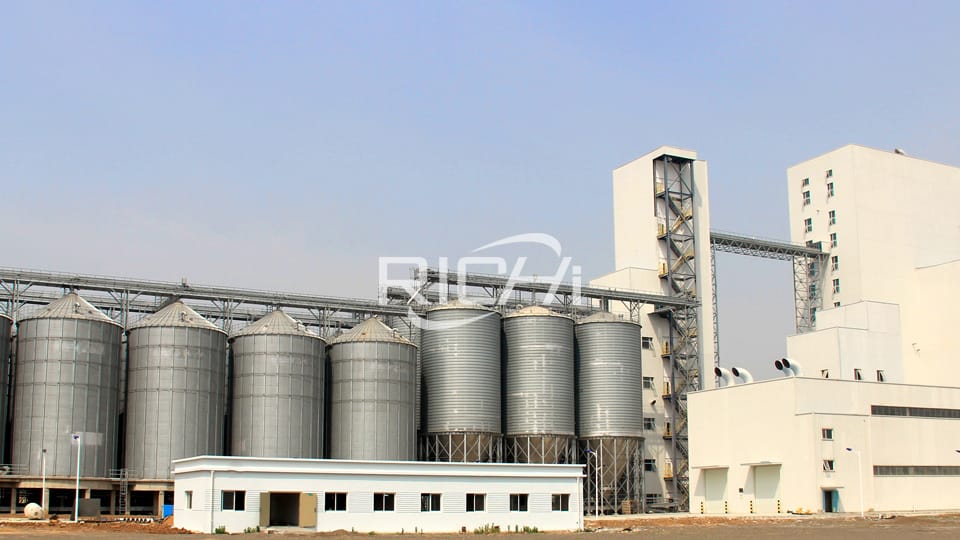 In Golden September, Richi Machinery carried out a one-month promotion. A total of 63 customers have ordered equipment or feed pellet production lines from us. According to the orders, the accumulated gift masks also reached 800,000pcs. The following is the key order information of our September promotional activities:
•New Zealand customer orders 3-5T/H feed production line
•Uzbekistan customer orders 1-2 tons of feed production processing line
•Tanzanian customer orders 150kg/h floating fish feed line
•Angola customer orders 1-2 ton chicken feed production line turnkey project
•Congo Kingdom ordered 1-1.2t/h wood pellet production line
•Uzbekistan client ordered totally 5 sets of chicken feed pellet mill machines on Sep. 1st, 2020.
•Kazakhstan client ordered szlh250 small chicken poultry feed pellet making machine and chicken feed grinder machine on Sep.1st, 2020.
•Bahrain client ordered farm chicken feed pellet machinery used small pellet machine for making the pellet in home on Sep. 2nd, 2020.
•Client from Republic of Trinidad and Tobago ordered 400-500KG/H small poultry feed mill equipment feed pellet machine and farm hammer mill on Sep. 2nd, 2020.
•Colombia client ordered 3-4 ton per hour feed pelletizing machinery on Sep. 3rd,2020.
•Ecuador client ordered simple to use feed pellets plant with packing machine, 250kg/batch feed mixing machine on Sep. 3rd, 2020.
•Afghanistan client ordered cattle feed pellet manufacturing plant on Sep. 3rd, 2020.
•Georgia client ordered customized chicken feed pellet mill plant machines on Sep 3th, 2020.
•Customers from Ghana bought chicken feed pellet mill spare parts on Sep 6th, 2020.
•Canada customer bought 2-3 ton per hour wood sawdust maker and high efficiency 3-4 ton per hour wood chip hammer mill on Sep 6th, 2020.
•British customers bought small fish feed pellet mill on Sep 10th, 2020.
•Qatar customer ordered poultry chicken feed pellet making machinery plant on Sep 14th, 2020.
•The Armenian customer ordered 10 ton per hour customized biomass wood pellet line on Sep 15th, 2020.
•Qatar customer ordered small sized farms animal cattle pig fodder pellet making machine on Sep 18th, 2020.
•Spare parts of chicken feed pelletizing machine sold to Uzbekistan on Sep,18,2020.
•Animal manure fertilizer pellets maker machine ordered by client from Pakistan on Sep,18,20205.
•Wood sawdust making machine with factory price ordered by customer from Spain on Sep,19,2020.
•Customer from Albania bought 6-8mm wood pellet making machine on Sep,19,2020.
•Customer from Nigeria bought a serise of spare parts for 1-2 ton per hour ring die chicken feed pellet making plant on Sep,19,2020.
•Buyer from Angola ordered a poultry chicken feed pellet mill plant (including chicken feed pelletizing machine, conveyors, grinder machine for chicken feed...) on Sep,19,2020.
•One set of complete wood fuel pellet manufacturing plant are sold to Iceland on Sep,19,2020.
•A small floating fish feed pellet extruder machine was sold to Mozambique on Sep,20,2020.
•Buyer in Ghana ordered 1-2tph multi chicken cow fish feed pellet making machine and spare parts on Sep,22,2020.
•Ring die chicken feed pellets making machine ordered by Qatar customer on Sep,22,2020.
•Ghana customer ordered pellet mill machine 1-3 ton per hour and small poultry livestock animal feed mixer grinder on Sep,25th, 2020.
We are aware that the overall operation in the agro-business is being fully upgraded, the future operation will be healthier, safer, more environmental friendly, energy saving, intelligent and efficient. Therefore, we are constantly evolving. As the customer's demand increases, we aim to serve the industrial chain and provide integrated solutions from farm to table. We are committed to provide one stop services including consultation, design, planning, manufacture, installation, commissioning, and follow-up upgrade to our customers in the fields of feed milling.