China factory price small sized farms animal cattle fodder pellet making machine 1-3 ton per hour
2020-10-18 Back to List
If you are looking for related products or have any other questions, please feel free to contact us.
Contact Us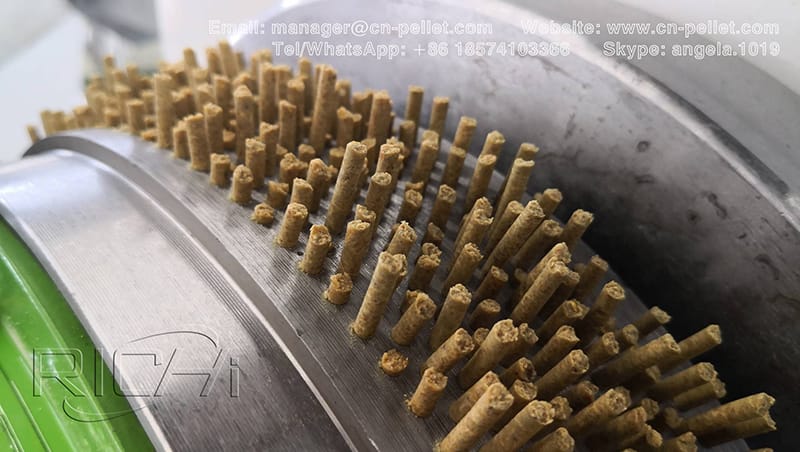 1.1-3 Ton Per Hour Newly Developed Small Cattle Feed Pellet Mill
The small complete set of China small animal cattle feed pellet mill machine is developed independently by Richi Machinery. This easy to handle small cattle feed processing plant includes cattle feed grinding machine, cattle feed mixing machine, and cattle feed pellets manufacturing machine. It can be customized depending on different capacity and different kind of livestock, cattle and poultry, fully meet each customer's demand.
(1)Processing range of raw materials:
Corn, soybean, meal, wheat bran, rice husk, corn straw, peanut shell, straw and other common raw materials related to feed formula.
(2)Application:
1-3 Ton Per Hour small set of cattle feed pellet mill is designed for small scale animal feed factories, poultry farms, large scale farms.
(3)Machine models:
SZLH250 1-2 ton per hour cattle feed pellet processing machine and SZLH ring die type 3-4tph cattle feed pelletizing machine
2.Simple Small Scale 1-3 TPH Cattle Feed Pellet Line Manufacturing Process
Crushing → Mixing → Pelletizing → Final Cattle/Cow Feed Pellets
Firstly, different sizes of raw materials are feed in the crusher to be grinded to suitable size for pelletizing. The crushed materials will be sent to the mixer then delivered to the 1-3 ton per hour cattle feed pellet milling machine.Feel free to contact us if you are interested to get more information and latest price of Widely Used Small Cattle Cows Feed Pellet Production Line.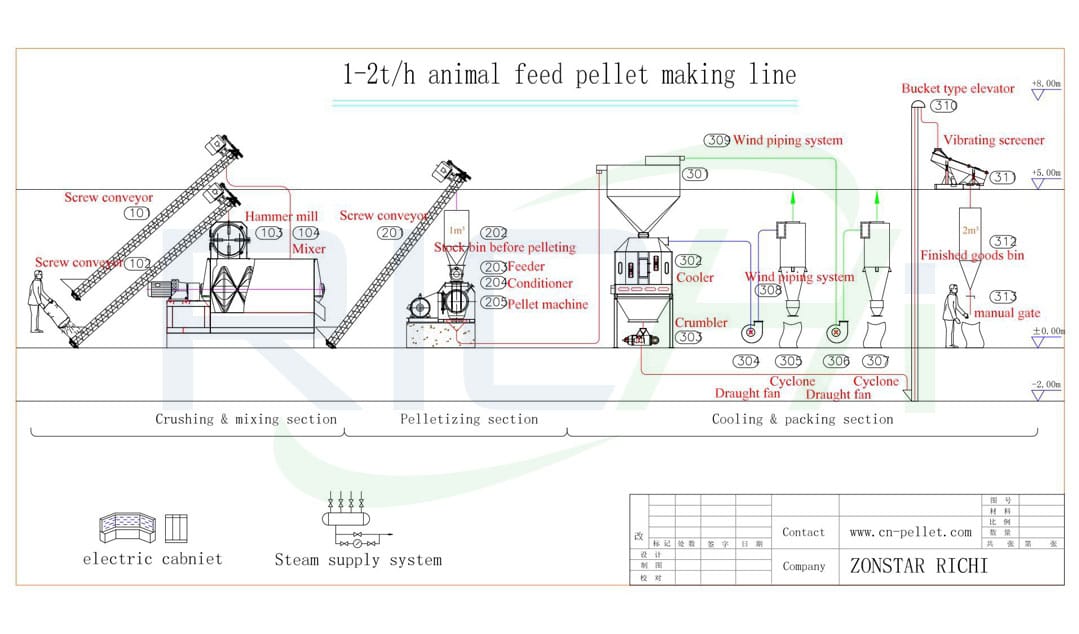 3.Benefits Of Cattle Feed Pellets
The cattle feed pellets produced by our small cattle feed pellet mill plant are featured of high hardness, smooth surface and internal cooked, good for the cattles/cows digestion and nutrients absorption. With suitable design, the cattle feed pelletizing process can cause degeneration effect of the pancreatic enzyme boycott factor in the grains, legumes, so that to kill all kinds of parasitic ovum and other pathogenic microorganisms, reduce the adverse effects on the digestive and diseases of the digestive system. Compared with mixed feed powder, cattle feed pellets have higher economic benefit.
Under the high temperature and high pressure during the cattle feed pellet manufacturing process, the animal cattle feed materials produce full-bodied fragrance. They are best choice for livestock and poultry animals such as pig, cattle, sheep, chicken and rabbit, nutrition absorption rate increased by 300%.
4.1-3 TPH Cattle cow compound granulated feedstuff production line price
1-3 Ton per hour complete set small sized cattle cow feedstuff production line price is about 10000USD-100000USD.
If you are a large animal cattle feed manufacturer and need a medium scale or large scale commercial animal cattle feed production line, you may need a turnkey cattle feed making plant project solution. Tell us your capacity needs, raw material information, and plan to feed what kind of animal, then our engineers will offer you a customized business plan, equipment list and project cost. Don't hesitate to contact us if you have any questions!