Factory price 2 ton per hour biomass wood pellet mills for rice hulls pellet for sale
2020-10-19 Back to List
If you are looking for related products or have any other questions, please feel free to contact us.
Contact Us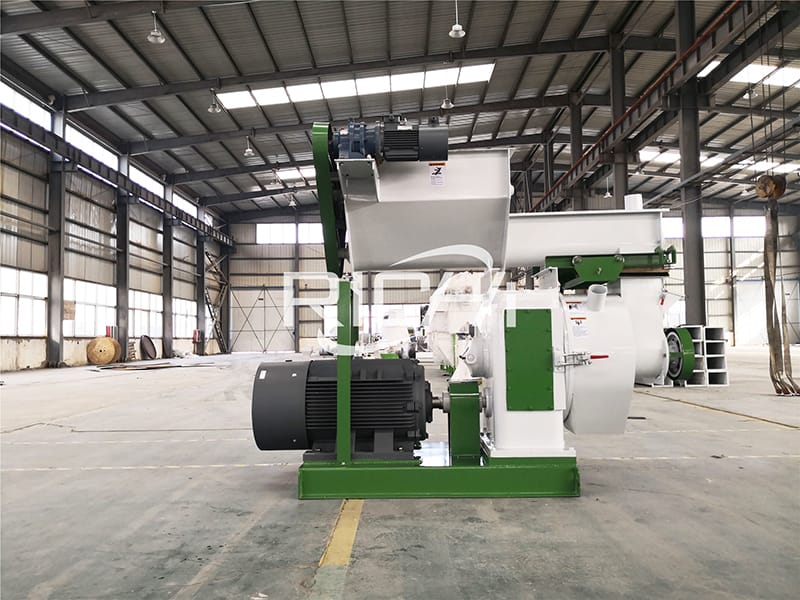 1.Equipment for customized 2 ton per hour rice hulls pellet making plant
Recently, a set of 2 ton per hour rice hulls pelletizing plant machine are manufactured. It is ordered by one of our Domestic Customers in China. He bought these equpments for starting a biofuel rice husk pellets manufacturing plant business. View the below content to see the main machinery included in this 2t/h rice husk pelletizing plant.
(1)During rice husk pellet production process,sieves/screens filter off any form of impurities in the rice husk as a protective measure in the rice husk pellet production line machinery.This also improves the pellet quality.
(2)Rice husk hammer mill reduces the husk size turning it into fine powder making it ready for pellet production.
(3)2 Ton per hour ring die rice husk pelletizer machine do the compressing of the rice husk powder into the rice husk fuel pellets.
(4)The rice husk pellets are packed into bags according to their specifications by the packing machine.
2.Advantages Of Rice Husk Pellets
(1)Environmental friendly
The burning of the husk is much more cleaner as compared to that of fossil fuel with an ash content of 15-16% when burning directly which is reduced to 7% when in pellet form.
(2)Convenient
The rice hull pellets are easily stored and conveniently transported as they are compacted into small size.
(3)Highly effectively
The rice hull pellets burn for longer with a combustion rate of above 95%.
(4)Wide Application
Used in heating furnaces,boilers,pellet stoves,traditional stoves and many other heating systems.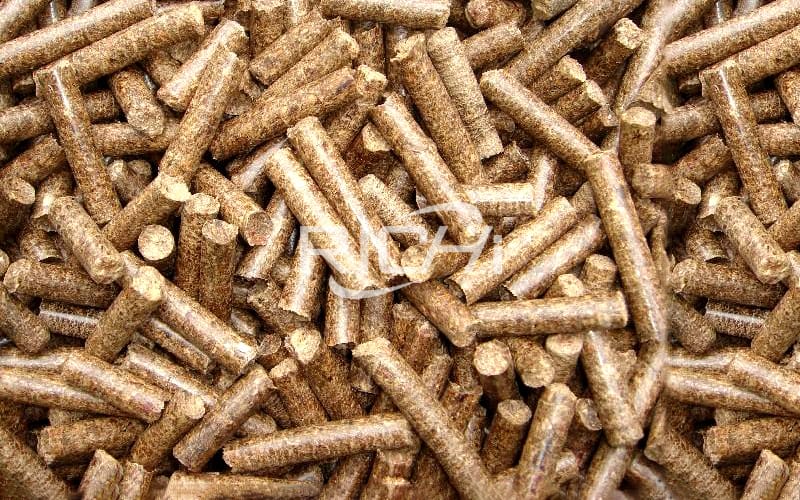 3.Production Of Paddy Rice
Paddy rice is stable food of a big population in the world .The production of paddy rice in the world has been increasing for the last ten years on an average rate of 16.48 million tons.The following countries i.e China,Egypt and Cuba are the major producing countries when it comes to Paddy rice.These countries produce 27.51%,0.63% and 0.77% respectively. On estimation paddy rice has the following components: Rice (72%),Bran (5-8%) and Husk(20-22%). During paddy rice production the husk is one of its major by-product which is the major concern of discussion in this article.
4.Paddy Rice Husk Properties
The husk has inner and outer glume with 2.5-5mm or 5-10mm length and a thickness of 25-30um. It presents itself with golden yellow, tawny or brownish red hue. The husk is rich in crude fibre,cellulose(40%),five carbon sugar polymers and lingnocellulose .The husk has a density of 96-160kg/m cube which is higher after crushing.The husk takes 20% of the overall weight of the paddy rice making an estimation of over 100 million tons of husk produced worldwide. The husks have a caloric value of about 14MJ/kg which is equivalent to 35% of diesel caloric value the reason why it's used as a burning material. As compared to wood rice husk is a preferable burning material.
5.How to prevent rice husk from coking
The ignition and combustion characteristics of rice husk were obtained from the industrial analysis and thermogravimetric test analysis. The gray-forming samples of rice husk at 600 and 800℃ were taken as the research object. The research and analysis were conducted through X-ray fluorescence (XRF) and X-ray diffraction (XRD), and the combustion and ash melting characteristics of rice husk were further studied from the microscopic perspective.It is found that rice husk has low ignition point, high ignition temperature and poor combustion performance.XRD analysis data show that: rice husk is formed into ash sample and uncrystallized phase at 600℃, and crystallized at 800℃ is relatively good. Its phase is dominated by quartz and calcite, and there are a few mullite crystals.XRF analysis data shows that the content of SiO_2 in rice husk ash is relatively high, rice husk contains a small amount of K alkali metal, ash made at 600℃ contains a small amount of Cl element, while no Cl element is detected at 800℃.According to the analysis of comprehensive discriminant index of coal standard, the ash formation and slagging of rice husk at 600 ℃ and 800℃ are more serious.
The combustion of rice husk pellets is divided into: water loss and preheating interval, rapid pyrolysis broken bond interval and carbonization interval. Through single-factor tests on rice husk particle size, burning temperature and air intake, the effects of different conditions on the burning ash content of rice husk are studied.The optimal design of orthogonal rotation was used to determine the reaction conditions when the burning ash yield of rice husk was the lowest.The results showed that the ash yield of rice husk was 20.06% when the grain size of rice husk was 0.5 ~ 0.6mm and the compression density was 0.9-1.0. The ash yield of rice husk was 20.06% when the low temperature (300°C) was followed by high temperature (900°C) and the air intake was 130 L/min.This figure may be reduced by the addition of auxiliary defocusing accelerants.
You can directly consult Richi Machinery for more questions about "new technology 2-3 ton per hour rice hull pellet mill"," hot selling good quality rice hull pellet mill sawdust pellet machine","Good quality rice husk wood pellet mills machine with ce","CE certificate rice husk pellet machine capacity 1 ton per hour","stable performance rice husk pellet mill machines with China factory price",etc.Email: enquiry@richi-machine.com, Whatsapp/Cel: +86 185 7410 3366