Factory price 1 ton per hour poultry chicken feed pellet making plant
2020-08-17 Back to List
If you are looking for related products or have any other questions, please feel free to contact us.
Contact Us
For farmers who need to invest in building chicken feed lines, it is far from enough to produce about 300-400 kg of pellet feed per hour. Only larger output machines can meet the needs. Generally, larger volume production can produce 1 ton per hour or more than 1 ton.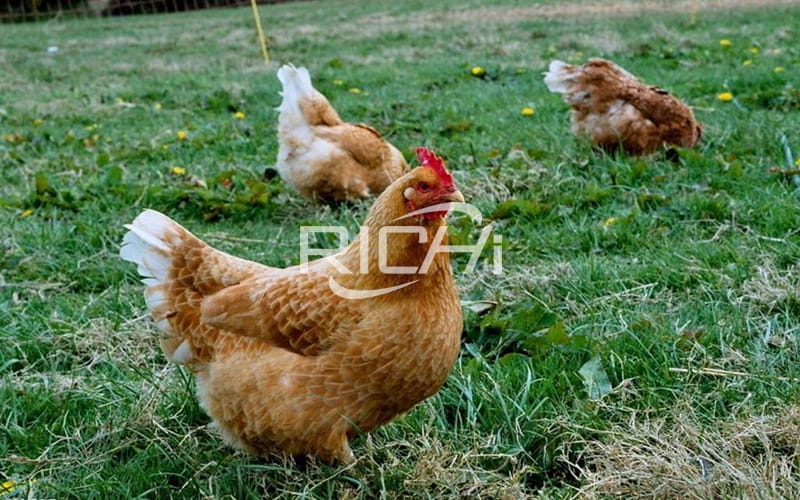 What do you need to produce chicken feed?Equipment needed to make chicken feeds in poultry chicken feed pellet production line include chicken feed grinder,chicken feed mixer machine,chicken feed pellet machine for chicken poultry farm,etc.
The 1 ton chicken feed pellet making line is divided into 1 ton flat die feed pellet line and 1 ton ring die chicken feed pellet plant. What is the difference between the two? The main difference is the flat die pellet mill and the ring die pellet mill machine. But we usually recommend based on customer needs. If customers only use pellets to feed their own animals, then the flat die feed pelletizer can meet the demand, and the investment price is lower. If the customer wants to sell pellets, then the ring die pellet machine is better because the pellets are of higher quality. Of course, the price is also more expensive, which needs to be judged according to the actual needs of customers. We will only provide customers with more demanding machine for chicken feed rather than more expensive chicken feed machine.If you need to invest in a 1t/h small chicken poultry feed line for pellet, you need to have the following simple home use poultry chicken feed pellet making line machine: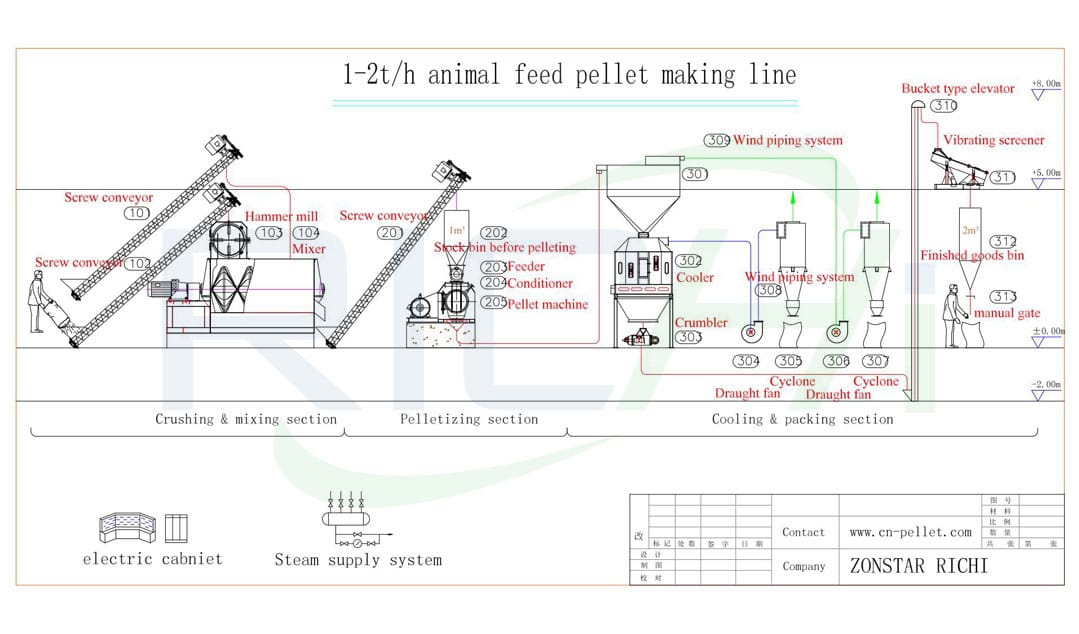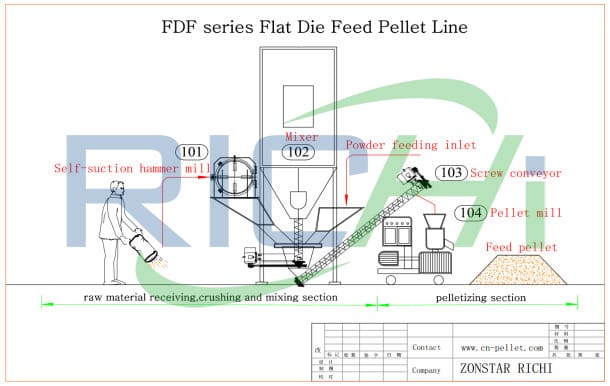 1. Corn grinder for chicken feed: The chicken feed grinder is the most commonly used machine in breeding equipment. Whether it is processing poultry feed pellets or fuel pellets, the raw materials must be crushed before the pellets are processed. The feed crushing effect will directly affect the final production quality.
2. Choose a chicken feed mixing machine. The chicken food mixing processing machine of RICHI has a relatively high mixing uniformity and a small residual amount, which is very suitable for the use of various types of breeding farms.
3. Chicken animal feed processing pellet machine.For pellets suitable for different domestic animals, the equipment can be used alone or together with other auxiliary equipment.
So how much does it cost to invest in a 1 ton per hour chicken feed processing plant? At present, there are many pellet machine manufacturers, and each manufacturer's quotation is different. Because the small farm animal chicken feed pelletizing line plant requires multiple equipment such as small chicken crusher +small chicken mixer + small chicken feed pelletizer equipment, the chicken feed line manufacturer will combine it according to the price of the single machine selected by the user calculating the price, under normal circumstances, a complete set of 1 ton small chicken animal feed pellet making plan will cost about 10000-20000 dollars to take chicken feed line machines home,and this is the factory price.