New ring die biomass wood sawdust pellet mill machine for wood processing plants
2020-05-18 Back to List
If you are looking for related products or have any other questions, please feel free to contact us.
Contact Us
What wood pellet making machine are customers looking for?110kw ring die wood pellet mill machine,3 ton per hour ring die wood pellet machine,hot sale 2-3 ton per hour ring die grass pellet machine, 90kw ring die biomass pellet machine,stable performance 700kg ring die pellet machine,smallest ring die pellet machine,etc.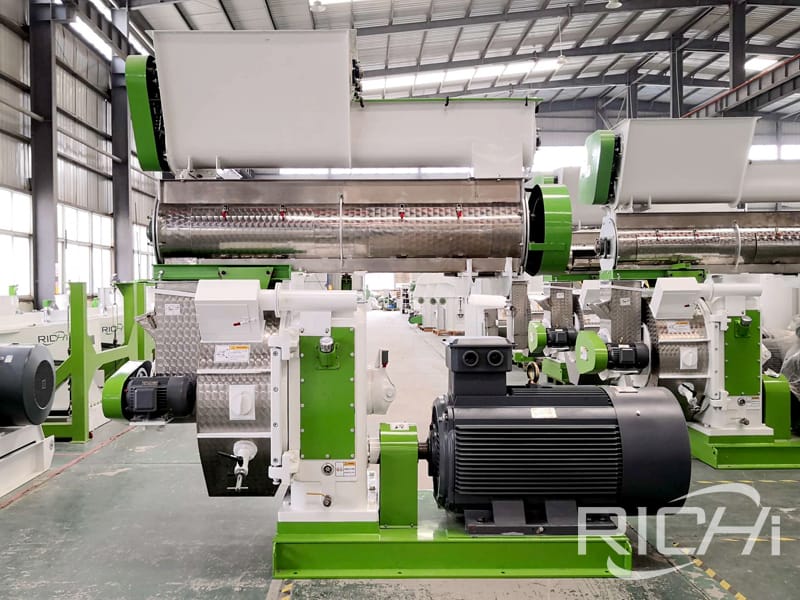 According to the latest market research, the total volume of the worlds demand for pellets is around 16,000,000 tonnes for 1 year. It is predicted that by the end of 2020, this demand will increases to 46,000,000 tonnes. Which values USD 8 billion (€5.75 billion). Under the EU's mandate, 20% of energy consumption shall come from renewable energy. Among all the demands, as a clean biofuel energy, wood pellets are seen a dramatically increasing market demand through all over the world because the technology for making wood pellets is mature and the raw material is easy to obtain. In a foreseeable future, it's no doubt that business of making wood pellets is promising and will not out of date. Companies who has access to proper raw materials and who owns large drying capacity are already be active and taste benefits in this area, even more and more wood chips and logs are brought as raw material to make wood pellets.
How to build your own biomass wood sawdust pellet plant and what equipments do you need to build a wood pellet plant?
1.A typical pellet plant covers the following process: material resizing→material cleaning→drying→pelletizing→sieving & cooling→pellets packing.
2.You need wood chipper,wood hammer mill,dying machine,cololing machine ,pellet milling machine,belt conveyors or elevators or packing machine,etc.
Richi Machinery is a famous ring die sawdust pellet mill manufacturer,can provide professional ring die pellet mill machine,these are most common types:
1.MZLH320 rice husk pellet making machine(capacity:300-400kg/h)
2.MZLH350 rice husk pellet making machine(capacity:500-700kg/h)
3.MZLH420 rice husk pellet mill(1.0-1.2 t/h)
4.MZLH520 rice husk pellet mill machine(2.0-2.5 t/h)
5.MZLH768 rice husk wood pellet machine(2.5-4 t/h)
6.MZLH858 rice husk sawdust pellet machine(3.0-4.5 t/h)