Matters needing attention during the use of feed hammer mill (Part 2)
2020-01-25 Back to List
If you are looking for related products or have any other questions, please feel free to contact us.
Contact Us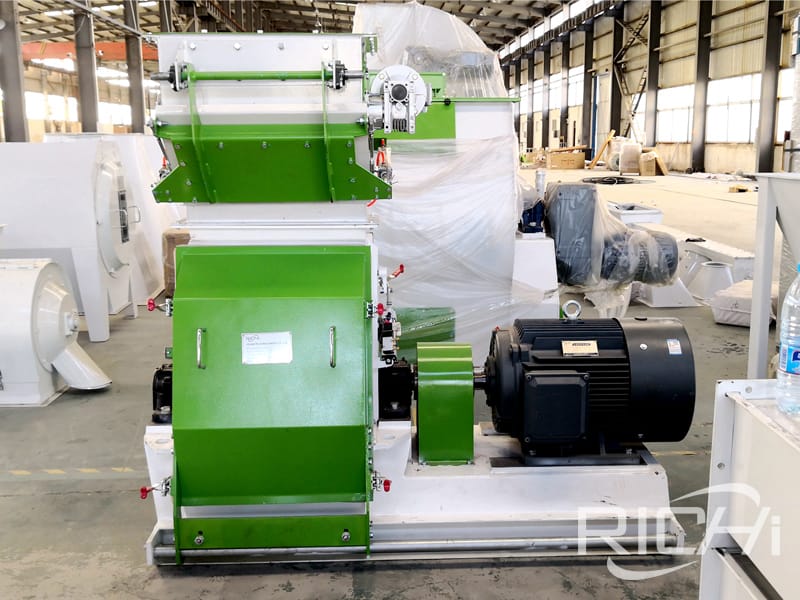 1.Pay close attention to the operation. If vibration, abnormal noise, blockage or outward spraying is found, stop the machine immediately for inspection and exclusion. It is strictly forbidden to use wooden sticks or hands to forcibly feed or pull out materials without stopping to avoid injury to the arm or hitting.
It is strictly forbidden to open the door while the shredder is running; belt drives shall be provided with protective devices; prolonged overloading shall not be allowed; various tools shall not be randomly placed on the shredder and materials to avoid falling into the machine; smoking is prohibited in the workplace. Pay attention to water and moisture.
2. The self-made powder collection bag should be made of breathable fabric with a length of not less than 1.5 meters. If the powder collecting bag is not air-permeable or too short, it may cause back-feeding at the feed port.
3. Feeding should be stopped before shutdown, and the machine should be stopped after the material is discharged in standby. After the operation, dust removal and lubrication should be performed in time. Related technologies
4. There is a gate or baffle in the lower part of the hopper. The feeding amount can be controlled by adjusting the opening of the gate or baffle. For example, when processing taro vines, the vines should be chopped first and the length should not exceed 150 mm. By controlling the feeding amount, the operating efficiency and crushing quality can be improved, and overload can be avoided.
5. Generally, the animal feed crusher mill has two or three screens with different apertures. When using the screens with different apertures, different crushing sizes can be obtained. When installing the screen, the overlap method at the screen joint should be correctly selected according to the rotation direction of the rotor, so that the direction of the inner interface is the same as the rotation direction to avoid blocking. If the screen screen is tapered, There are usually a small amount of burrs. To facilitate the discharge, the large hole end should be installed outwards.
6. When the crusher equipped with an air pump is used to adjust the crushing granularity, it can also be controlled by adjusting the size of the damper.
View Richi Machinery feed hammer mill crushers:
(1)SFSP66*80b Feed Hammer Mill(10-13 ton per hour):https://www.cn-pellet.com/product/feed-hammer-mill.html
(2)SFSP66*60a Feed Grain Hammer Mill(5-8 ton per hour):https://www.cn-pellet.com/product/sfsp-fine-grain-hammer-mill.html
(3)SFSP66*60b high-performance animal feed hammer mill(6-9 ton per hour):https://www.cn-pellet.com/product/animal-feed-hammer-mill.html
(4)SFSP66*80a Animal Feed Grinding Machine(8-10 ton per hour):https://www.cn-pellet.com/product/animal-feed-grinding-machine.html