Professional 1 ton capacity wood pellet mill for 1 ton per hour rubber wood log pellet line
2020-10-30 Back to List
If you are looking for related products or have any other questions, please feel free to contact us.
Contact Us
If you are looking for 1 ton capacity rubber wood pellet mill,pellet mill machine 1 ton per hour,hot sale 1 ton per hour wood log pellet mill machine,good feedbacke 1 ton per hour rubber wood pellet mill,1TPH high quality ce wood pellet mill,1t/h ring type-horizontal of wood pellet machine,1 ton per hour biomass rubber wood pellet making machine,1 ton per hour wood waste pelletizing machine,etc.Yes,it means you are looking for a "Professional 1 ton capacity wood pellet mill for 1 ton per hour rubber wood log pellet line".
In recent years, with the popularity of pelleted biomass fuel, wood pellet manufacturing is becoming a hot project item to invest in. How to choose the most suitable wood pellet making equipment for your farm or business? How to better operate the equipment to make high quality pellets from various biomass (biomass energy classification) and wood wastes such as logs,rubber wood, tree branches, wood chips, wood shavings and wood sawdust etc?Let's talk about these questions in the following part!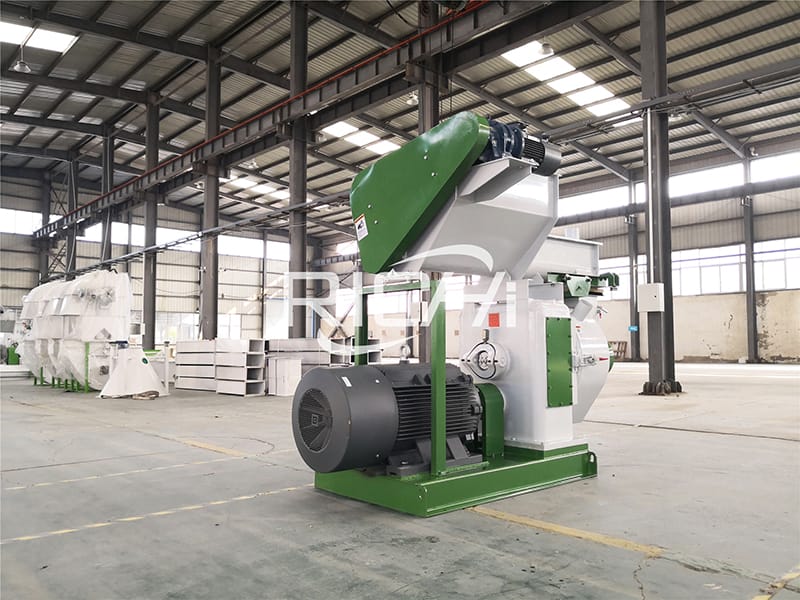 1.China professional 1 Ton Per Hour Rubber Wood Log Pellet Manufacturing Line Process Design
First of all, let's have a look at the basic process of making wood pellets. The main steps involved in the manufacturing process of rubber wood pellets are: crushing, screening, drying, pelletizing, pellets cooling, pellets packaging. Now, let's take a closer look at each step of the rubber wood pellet making process.
(1)Wood Crushing/Grinding
If your raw materials are in large size, such as rubber wood log, rubber branches or large rubber wood block from wood processing mill. The crushing process might include rubber wood log splitting machine, rubber wood chipper equipment and hammer mill for rubber to process the raw materials into 2-5mm particles. If your rubber wood materials are in small size, such as rubber wood chips, rubber wood shavings or small rubber wood blocks, you only need to buy wood crushing machine along with the 1 ton per hour rubber wood pellet making equipment.
(2)Screening
In most cases, the raw materials for making rubber wood pellets are collect from wood working factory or furniture manufacturing factory. These rubber wood residues will probable include hard impurities such as metal scraps or stones. It is necessary to remove these impurities by using of screening machine before pelletizing process so as to prevent damage to the hot selling ce 1t/h rubber wood pellet mills. If your sawdust is very clear with no hard impurities, the screening process can be removed from your 1 ton per hour rubber wood pellet processing plant.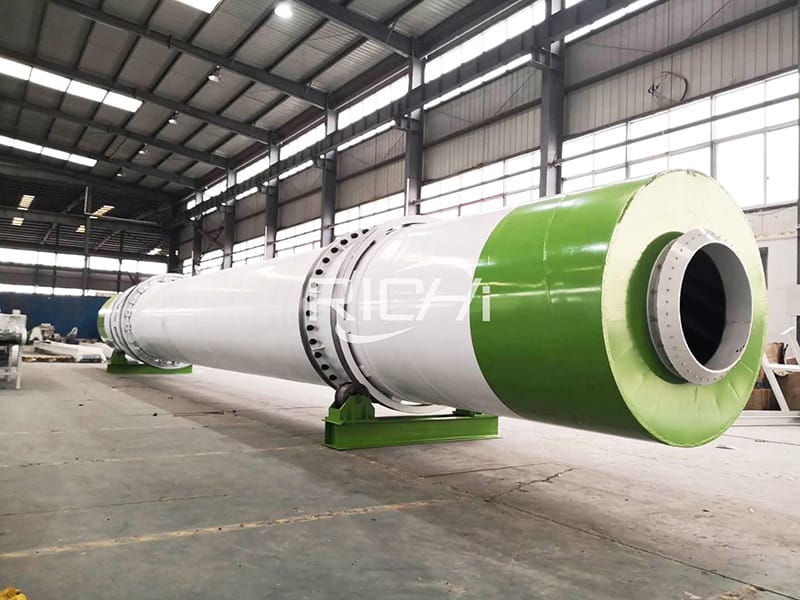 (3)Drying
Raw rubber wood materials generally have high moisture content, especially fresh wood of which the moisture can be up to 20%. So dryer machine is needed to reduce the water content to about 10%-14% for better pelletizing result.So this section need a high quality industrial rubber wood sawdust rotary dryer.
(4)Rubber Wood Pellets Making
The rubber wood log sawdust is then fed into high performance 1 ton per hour rubber wood log pellet machine to be made into uniform pellets. There is a main series of 1 ton per hour China hot sell good quality rubber wood pellet machine——long lifetime ring die rubber wood pellet mill for commercial wood pellet manufacturing business.
(5)Cooling of Final Wood Pellets
If you just want to make small scale biomass rubber pellets for home heating or cooking, you can choose to cool the pellets in the open air without purchasing a cooling equipment. For industrial scale complete commercial 1 ton per hour rubber wood log pellet production line, pellet cooling equipment is needed.
(6)Wood Pellets Bagging
The produced wood pellets can be used, stored or sold in bulk directly.You can also buy bagging or packaging equipment to fill the pellets in bags.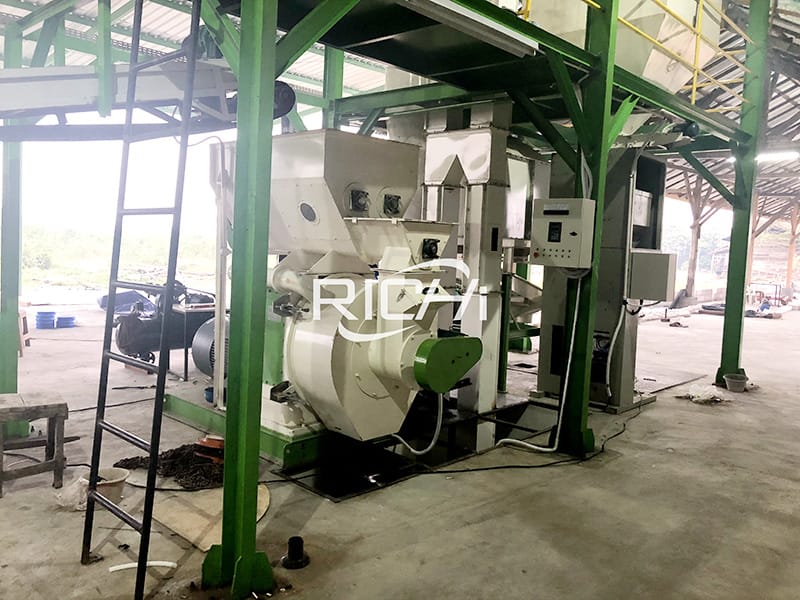 2.Good quality 1 ton per hour rubber wood pellet mill for factory supply customized turn-key biomass pellet plant
The rubber wood granulator is the core of the entire rubber pellet processing line. Even for some customers, some equipment can be replaced by other methods, only the 1 ton per hour rubber wood pellet milling machine cannot.
With an increasing need to produce renewable energy, more and more investors have ventured into the production of making wood pellets from sawdust or other kinds of biomass raw materials, so that to compact the issue of global warming and offer an alternative cheap source of fuel. Especially for home uses, more and more families choose the make their own pellets for their pellet stoves for home heating.
The marketability of 1 ton per hour wood log pellet mill has increasingly attracted many customers as the produced biomass rubber wood pellets are not only efficient but also environment-friendly. However, customers have some misconceptions about selecting biomass fuel rubber pellet press machines.
If you are planning to buy machines for making rubber wood pellets from rubber wood log sawdust for your pellet stoves for home warming or cooking, here is some misunderstandings ot the machine and some tips for choose the quality equipment at best price!
(1)Money Retention Guarantees Quality Service and Product
It is important to note the machine and service delivery will be as good as the organization. So, the believe that when you hold your money until the 1t/h rubber wood pellet press making machine has been received and is operational will ensure quality and great service delivery is not true and will not guarantee a quality service and product. However, if you are looking for machines for making wood pellets from sawdust and make your own pellets at home, buying a quality rubber wood pelletizing machine from a reputable biomass pelletizing machine manufacturer will guarantee you good quality wood fuel pellet machinery and good service.
(2)What to Choose, Price or Quality?
The best way to answer this question is examining whether customers want a 1t/h professional design biomass rubber wood pellet machine that is effective or a cheap one to save money. If the answer is, a quality one; then it is advisable to buy biomass pellet machine 1 ton per hour that will make quality pellets and bring value to your business and put you above your competitors. As we all know, the stable performance rubber biomass wood pellet machine for bio fuel pellets can be used for making feed pellets. But the reverse is not true. That is also why the price of wood fuel pellet making machine is generally higher than feed pellet making machine. So be careful not to buy a wood pellet mill machine for making feed pellets!
Quality is expensive now and cheap in the long run as it produces high customer satisfaction increasing sales, consumer experience, and brand loyalty. Therefore, when purchasing 1 ton per hour ce high quality rubber wood log pellet machine, good quality rubber wood shredder chipper or waste rubber wood hammer mill crusher, consider performance, efficiency, and effectiveness above price.
(3)Small Power with Large Capacity
This theory is false. To get satisfying results especially with a good 1t/h rubber wood pellets making machine that produces large quantities of pellets. You should choose the machine that has the power capacity to match such production. A generator cannot power up a city, can it? So the same applies to these machines. To get satisfying results match your machine power capacity with intended bio-fuel pellet production.
Besides, when choosing equipment for making rubber wood log pellets, you should also pay attention to your raw materials. If your raw materials are dried rubber wood chips, then you will need a hammer mill crusher for rubber wood along with the 1 ton per hour ring die rubber wood pellet maker. If your raw materials have a high moisture content, you should dry them before wood pelletizing process.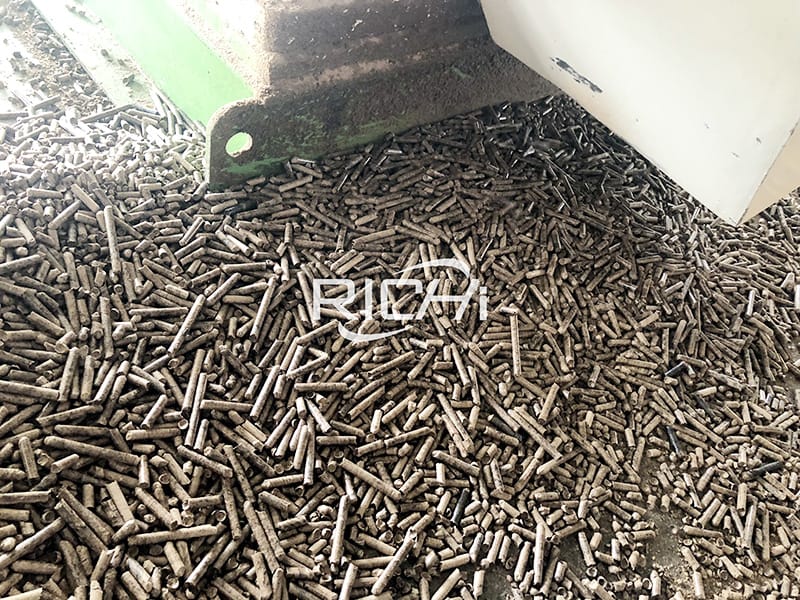 (4)How To Find A Reliable And Excellent Machine For Making Rubber Wood Log Pellets?
In machine buying,to see is to believe. Visit the 1tph rubber wood biomass pellet mill supplier and check whether the 1 ton per hour rubber wood pelletizing machine fits your preference.
Take note of the die, motor power, and rotation speed and capacity production. How best can you monitor this other than putting the wood pellet machine to test by operating it and seeing whether it produces the desired pellets? If you have any questions about the machine for making rubber log sawdust into fuel pellets, make sure you seek technical and supplier's advice; they will help you to optimize your pellet machine selection step by step. Also, check whether the 1 ton per hour ce certification rubber wood log pellet machine manufacturer offers after sale and delivery services.
Contact us now to get customized 1 ton per hour low cost rubber wood pellets making line business plan and detailed quotation list of factory price! We can help you make the BEST Wood Plant Project Plan with low cost and high production efficiency. Just feel free to get in touch for detailed information and latest 1tph rubber wood log pellet mill machine price!