How to make high quality wood pellets by ce good stability wood pellet mill?
2020-10-11 Back to List
If you are looking for related products or have any other questions, please feel free to contact us.
Contact Us
To make high quality wood pellets, it must be noted, is a process that does not require just the purchase of a good stability wood pellet mill, rather it requires a complete wood pelletizing plant system.The followings are tips for materials control in wood pellet processing plant
In the system of wood pellets production plant, materials control is extremely important in ensuring that the production operation is successful. The materials control process comprises of two stages.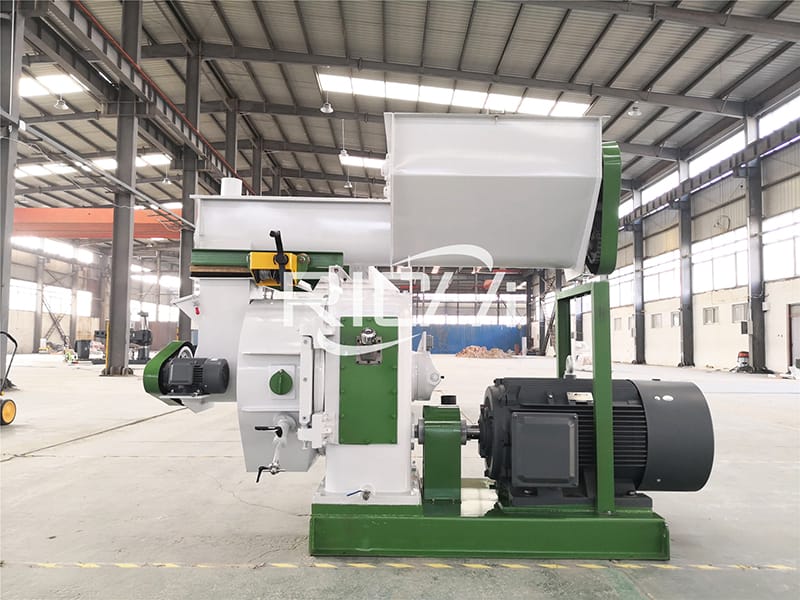 (1)Choose The Right Biomass Materials
In this stage of wood pellet manufacturing process, consistency of the wood being used must be maintained. This means that all the wood that will be used must be of the same species, type and must have grown in the same are, it also means that all he wood must have been subjected to similar production processes previously, just to name afew things that must be similar. To ensure consistency, one might apply one of the following methods: the initial purchasing control may be applied and/ or blending the feedstock that is received in the same manner. This could be as simple as mixing the feedstock received constantly on a pad with a receiving front end loader.
Producers that have a wide range of wood being received could decide to sore the different woods in separate bins. After separatestorage they will then calculate the appropriate percentage of the wood to blend and mix before reaching the process of drying the final grind.
(2)Adjust The Moisture Content Of Materials For Wood Pelletizing
In the second phase, the wood pellet production process involves maintaining he moisture at the correct levels of 10%+/-1%. Many producers have had a hug problem controlling this moisture because they either could notaccept it is the required degree or did not know how to maintain it.
From the second phase, it is gathered that when the waste wood is received, its initial moisture is what sets off he system requirements.
①Biomass materials is too dry
When the wood waste received is too dry, it must have water added to it before the final grinding process. This ensures that the water will effectively wet the wood. By adding water, the lignin gets to absorb enough water \before the wood gets to the pellet machine. For the lignin to absorb enough water, it will take a while as they are hydrophobic and once they lose water, getting it back into them can be somewhat difficult.
②Pre-dried materials
Most planer shavings are received with the correct amount of moisture because moisture control was done to ensure that the function of the planners is effective. Since they have the correct range of moisture range because of the nature that they are received, before pelleting, they go directly to thehammermill for the final grind.
③Greenwood (wood waste that has not been dried)
First is to hog the wood waste so it can be the appropriate size for dryer in feed. To minimize the costs of drying, drying is done using a rotary drum dryer where a small portion of the wood being dried will be used for fuel.
In the materials bin mounted above the final grind is where the moisture word is normally received above the final grind hammer mill. To remove metals that still remain in the flow, the wood hammer mill crusher should have a magnetic protection.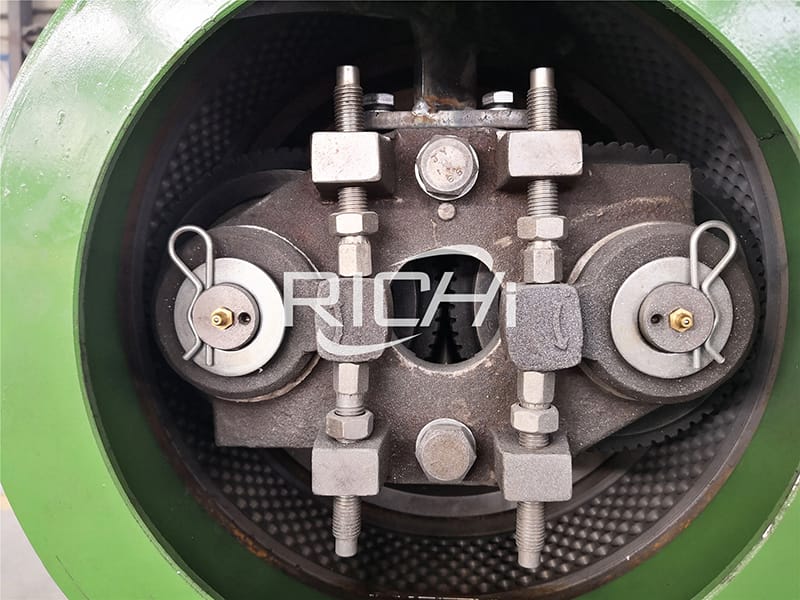 1.What Is Wood Pellet Mill Machine?
Wood pellet mill is a kind of machine that is used for producing biomass fuel pellets from powdered biomass material. It is also known as pellet press. It works very effectively and you can always rely on for the production of very fine pellets. To produce the small substances, it works by putting together smaller particles into larger and homogenous mass. It therefore implies that it doesn't break the large materials into smaller substances.
2.We have the following hot selling good quality wood pellet mill sawdust pellet machines:
(1)MZLH320 reasonable price wood pellet press machine(capacity:300-400kg/h)
(2)MZLH350 high quality wood pellet making machine(capacity:500-700kg/h)
(3)MZLH420 ce certification wood fuel pellet mill(1.0-1.2 t/h)
(4)MZLH520 long lifetime wood pelletizer machine(2.0-2.5 t/h)
(5)MZLH768 high efficiency good wood pellet producing machine(2.5-4 t/h)
(6)MZLH858 overseas after-sale service provided wood sawdust pellet manufacturing machine(3.0-4.5 t/h)
3.What are the suitable raw materials for the wood pellet milling machine?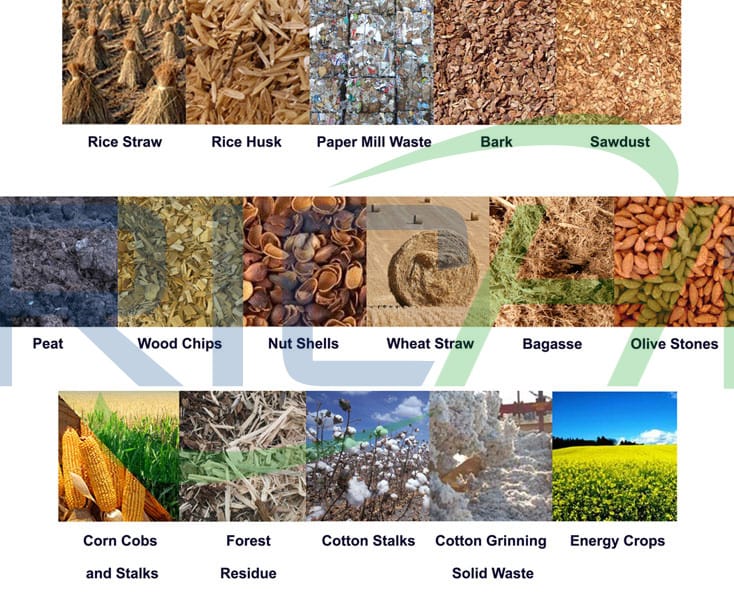 4,Most latest project——They are all using RICHIi's China professional factory offered high quality wood pellet machine
Mexico 10T/H Wood Sawdust Bioenegy Pellet Processing Plant
Canada 2T/H Turnkey Biomass Wood Pellet Plant
Austria 5T/H automatic wood pellet line 5 tph with CE
1-1.5tph high quality ce wood pellet mill line in Iceland
Netherlands 2T/H best solution biomass wodo pellet line for wood sawdust
United States 10T/H Customized Turnkey Wood Pellet Production Making Plant(Ongoing)
Thailand 10T/H Customized large capacity heavy duty wood pellet line(Ongoing)
Germany 2-2.5t/h china factory offered automatic running wood pellet production line with ce(Ongoing)
You can directly consult Richi Machinery for more questions about"hot selling 110kw 1 ton per hour biomass wood pellet mill machine""new technology 2-3 ton per hour wood pellet mill""3 ton per hour pine wood pellet machine price""advanced 300-500kg/h biomass wood pellet mill price""1-20 TPH high quality ce wood pellet mill line",Email: enquiry@cn-pellet.com,Whatsapp/Cel: +86 185 7410 3366