China professional factory directly offered rice straw pellet machine and complete fuel pellet plant
2020-10-26 Back to List
If you are looking for related products or have any other questions, please feel free to contact us.
Contact Us
Today let's talk about how to make rice straw pellet.
Rice originates from Asia, and is now naturalized in most tropical and subtropical countries and regions. Rice straw is the stems of rice plant, cut at grain harvest or after. It may be burned and left on the field before the next ploughing, ploughed down as a soil improver. While, more and more comprehensive countries and regions process rice straw into rice straw pellets as a feed for livestock or fuel for cooking and heating because of its abundant resources and high carbohydrate and nutritional value composition.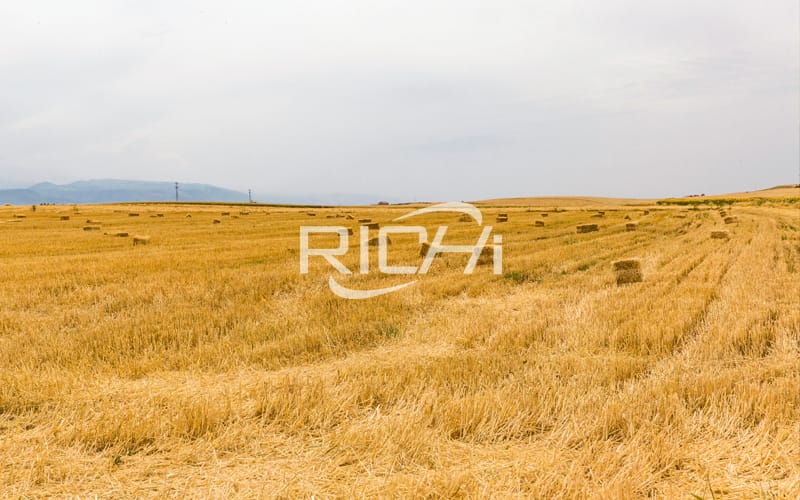 1.How To Transform Rice Straw Into Bio-Fuel Pellets?
(1)Solution 1:Use rice straw granulator
It is specially time-consuming and low-efficiency that people process manually rice straw into rice straw pellets. Then a rice straw pellet making machine is so essential to turn rice straw into biomass pellets. With the biomass pellet mill, people can conveniently get rice straw pellets which they want in short time.
①Choose The Best Quality Rice Straw Pellet Making Machine
Generally speaking, low quality rice straw pellet machine always has some problems when working. For example, the electric machine is powerless. Besides, the motor of poor quality is easily burned out due to long time working which means the rated load is low. So the very first step to make high quality straw pellets is choosing the high performance rice straw pellet making machine. As a professinal rice straw pelletizing machine manufacturer, we always put quality and service first. Each machine from Richi Machinery is legitimately checked and adjusted to keep the rotate speed and belt is suitable.
We have researched and developed 7 types of ring die rice straw pellet making machine, they are highly efficient and the fuel cost is low.
ce certificated rice straw wood pellet mill(5-7t/h)
factory supply competitive price biomass rice straw pellet mill(1.5-2t/h)
hot sale easy operation rice straw pellet mill(0.8-1.0t/h)
ce good stability rice straw pellet mill for sale(0.6-0.8t/h)
high quality ce rice straw pellet machines (3-4t/h)
super quality biomass rice straw pellet machine(8-10t/h)
2020 hot products rice straw pellet machine(3-4t/h)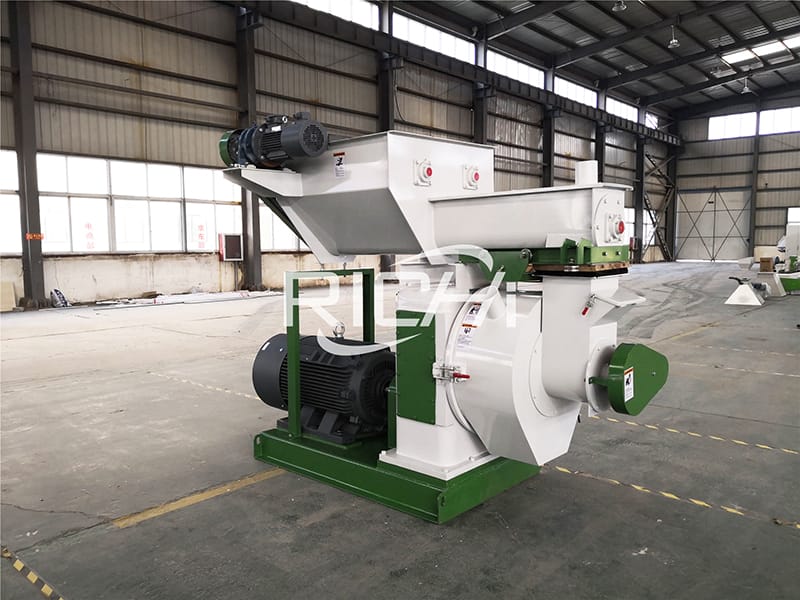 ③The Main Technical Parameters:
Diameter of Die hole:6~12mm
Output:600kg/h~10t/h
Anti-caking Feeder Power:1.5-3KW
Forced Feeder Power:0.55-1KW
Pellet Machine Power:37-280KW
Weight(KG):2500-5500
Dimension(mm):2200*900*1300-3500*1600*2180
You can ask for more information by sending an inquiry to (enquiry@richi-machine.com) and you shouldn't miss it.
(2)Solution 2:Use high quality rice straw pellet plant for making rice straw pellets(rice straw pellet production line manufacturing process)
①Straw pellet requires that you put the rice straws in the straw shredding machine which will help in cutting them into small sizes.
②They are then passed through the air purifier where the dust is brown away from the straw and they are dried off the water content.
③They are then passed through a high capacity straw pulverizer which grinds it completely making it to acquire the same size evenly.
④After it has gone through these processes it is then taken into the rice straw pellet making machine which helps in making the pellets in ring die shape and thus easy for use.They are then cut into the desired sizes and then are ready for sale and packaging.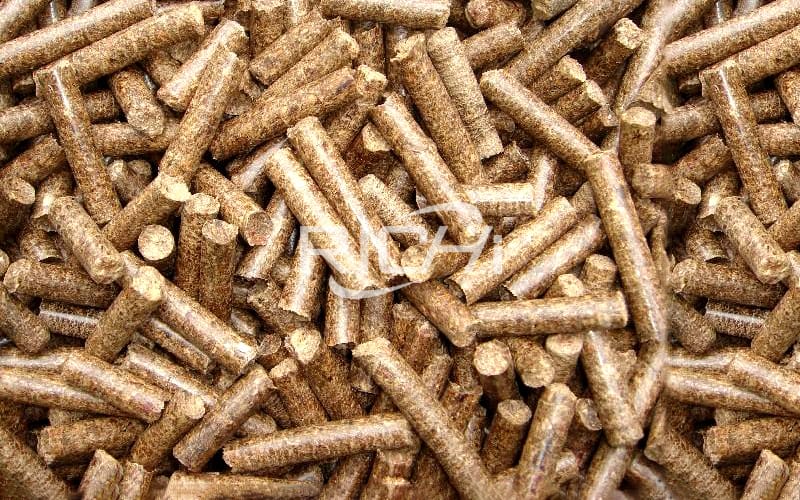 3.Advantages Of Making Biomass Rice Straw Pellets With Rice Straw Pelletizing Machine
The rice straw saedust pelletizing machine is a very beneficial machine since it helps in reducing the expenses on the fuel used since it helps to produce the biomass energy. Biomass rice straw fuel pellet machine can be used in providing foods for the animals as well as making of the organic fertilizers. Rice straw pellet press machine is also a very effective machine to produce biomass pellets which are easily portable and they are cost effective.This kind of machines are wonderful since they are cheap to acquire and they are environmental friendly as a little harmful gas isemitted in the atmosphere when producing the pellets.
(1)They help to clean the environment by removing the fallen leaves which may make the environment untidy.This is because once the fallen leaves have been collected they are used in making the biomass pellets usedfor fuel purposes.
(2)They are cost effective:These machine help in reducing the cost of energy since the rice straws do not cost anything to acquire them.This serves as a very important way of getting fuel which is clean and cheaper.
(3)They are environmental friendly:The rice straw biomass fuel pellet press machine do not produce a lot of harmful gas in the atmosphere hence they do not destroy the environment with the carbonate gases.
(4)They are easily portable and stored.Rice straw pellets are one fuel which can be easy to store since they do not require a lot of space andthey can be moved from one to your convenient place easily.
4.Other Biomass Materials Suitable For Making Bio-Fuel Pellets
There are many other biomass materials such as fallen leaves,sawdust,wood shavings and palm kernel shell which are used in making pellets which enhance the production of bio-fuel pellets which is a source of energy.All these materials are widely used in making of the biomass and they are cost effective.They all use almost the same process of producing the fuel like the rice straw pellet press making machine. If you are looking for a cost effective and high return biomass pellet mill machine to produce fuel,it is time to try and use high efficiency biomass rice straw pellet making machine since it is easy to use and it is environmental friendly. For more information check on Richi Machinery website and you are welcome to send an inquiry if you are interested in our best price ce biomass fuel pellet machine for rice straws.