What is chicken feed pellet mill making machine?
2020-08-28 Back to List
If you are looking for related products or have any other questions, please feel free to contact us.
Contact Us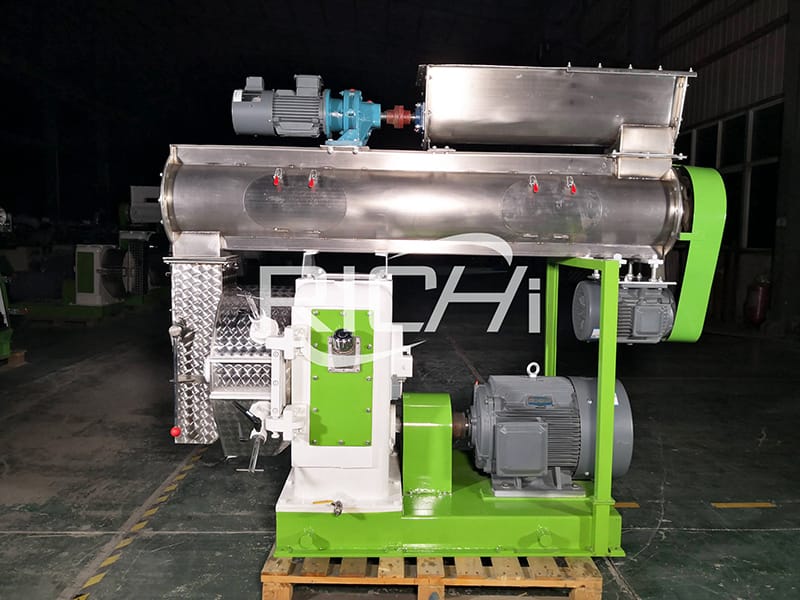 Chicken feed pellet mill making machine is an animal feed processing equipment, which can press grass, straw, corn, soybean etc. into small feed pellets.
1.The classification of chicken feed pellet making machine
Chicken feed pellet making machine, divided into the ring die chicken poultry feed pellet making machine and flat die poultry chicken farming feed pellet mill machine.
(1)Ring Die Pellet Machine
According to the application, it can also be used as ring die cattle pellet feed machine, poultry feed pellet machine, ring die sheep feed pellet milling machine, ring die fish feed pellet machine, ring die rabbit feed pellet machine, ring die pig feed pellet machine, etc.
(2)Flat Die Pellet Machine
According to the material, it can be divided into household straw feed pellet machine, flat die wheat feed pellet machine,flat die soybean meal feed pellet machine,flat die maize straw feed pellet machinery, flat die corn stalk pellet mill machine, etc. A variety of feed pellet machine are classified by appearance and the way of production.
2.The using range of China factory price chicken food making pellet mill
Poultry chicken granule feed pellet mill machine is widely used in large, medium and small aquaculture farm, grain feed mills, animal farms, poultry farms, individual farmers and small and medium-sized farms, farmers for large, medium, small chicken feed mills use.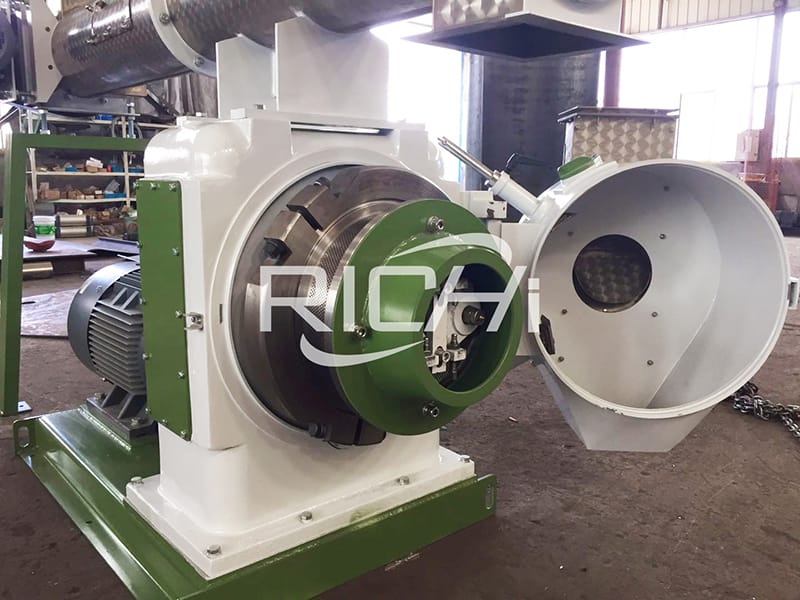 3.The main features of poultry chicken pellet mill machine
(1)Simple structure, wide adaptability, small footprint and low noise.
(2)Powdery feed, grass powder without liquid or a little liquid to add can be made pellets. The water content of pellet feed is basically the moisture content of granulated feed, which is more conducive to storage.
(3)More economic benefits than mixed chicken powder feed.
(4)Dry material processing, the production of feed particles have high hardness, surface smooth, and internal aging, which can improve the nutrient digestion and absorption.
(5)Adjustable length, diameter Φ 2 ㎜ - 10 ㎜ all can be produced. Grass granules, pure grain pellets and mixed granules all can be processed.
(6)Pellet formation process can cause the pancreatic enzyme resistance factor degeneration effect in the grains and legumes, which can reduce the adverse effects on the digestive, and also can kill all kinds of parasitic ovum and other pathogenic microorganisms, reduce the variety of insect and diseases of the digestive system.
4.The following are all of our chicken feed pellet mill making machine models:
1-2t/h SZLH250 China small chicken feed pellet machine
3-4t/h China factory directly supply good performance poultry chicken feed pellet mill machine
5-7t/h simple operation portable small chicken feed pellet mill machine
8-12t/h China chicken feeding pellet mill equipment
10-18t/h china supplier poultry farming feed pellet mill with ce
15-25t/h China factory price poultry food for making pellet mill
20-30t/h China hot selling poultry animal feed processing pellet machine
25-40t/h With Longlife Guarantee Poultry Chicken Feed Pellet Mill
28-45t/h China poultry chicken granule feed pellet mill machine with ce