Alfalfa pellets and alfalfa pellet making machine for sale
2020-08-13 Back to List
If you are looking for related products or have any other questions, please feel free to contact us.
Contact Us
Alfalfa, everybody knows, is the most widespread pasture in the world. The most significant features of alfalfa is the strong vitality and fast growth speed. It is so exuberant and productive that it can grow more than 20 years and be harvested for 1-13 times in each growing season. These characters make it not only most popular to be feed, but also make it a good resource for biomass pellets production. With an alfalfa pellet mill, you can easily and fully make use of alfalfa for pelletizing by yourself.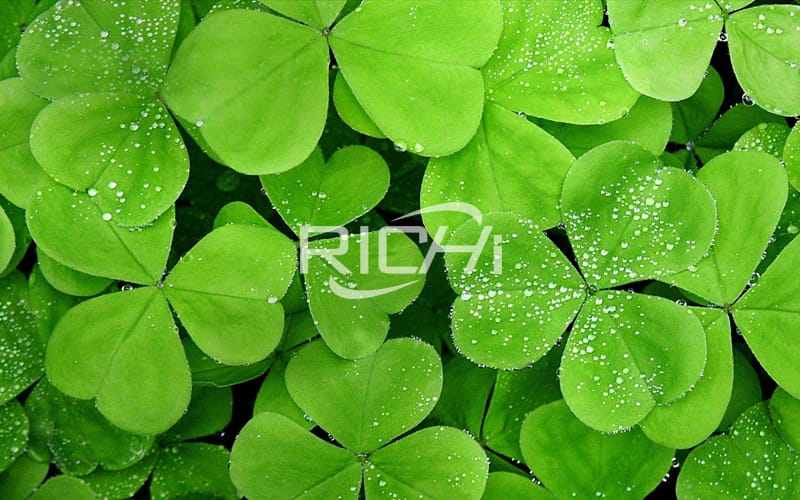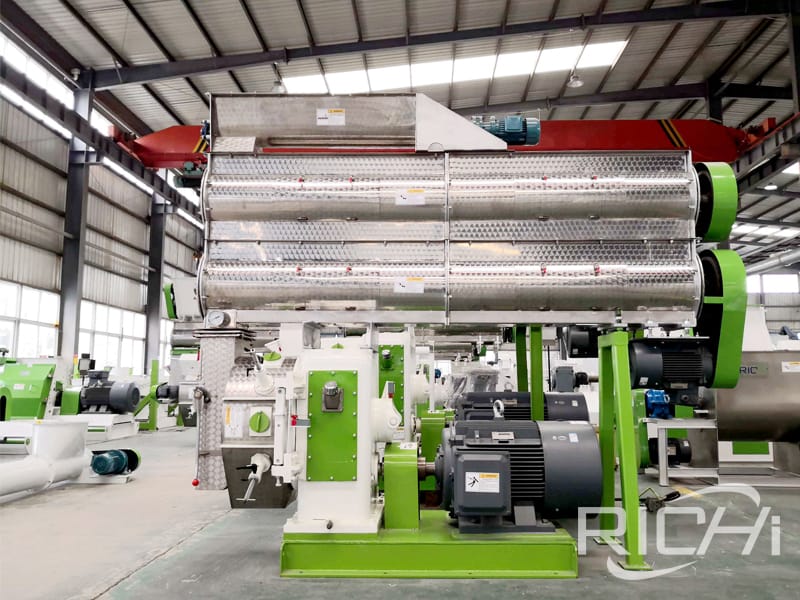 1.alfalfa pellet making machine
To make alfalfa pellets, the first and most important thing you have to own is an alfalfa pellet mill machine. If you want to make pellets for sale, the alfalfa pellet making machine with large yield will be suitable. But if your goal is for own use, a small alfalfa pellet machine can meet your need.
Take RICHI the leading manufacturer and supplier in China as example, we can provide you both large scale alfalfa feed pellet production line and the alfalfa pellet mill for small scale production. You can choose one of them according to your need.
(1)animal sheep cattle feed alfalfa pellet production line
https://www.cn-pellet.com/solution/wood-pellet-production-line/grass-pellet-line.html
(2)China supply alfalfa pellet making machine series:
1-2t/h SZLH250 small animal feed alfalfa pellet mill machine
3-4t/h SZLH320 easy to use alfalfa pelletizer
5-7t/h SZLH350 high quality alfalfa pellet machine
8-12t/h SZLH420 CE ISO approved alfalfa pellet machine
10-18t/h SZLH508 CE verified pelletizer for alfalfa
15-25t/h SZLH558 factory price alfalfa pellet equipment
20-30t/h SZLH678 factory direct supply commercial alfalfa pallet making machine
25-40t/h SZLH-768 alfalfa pelleting machine with CE
28-45t/h SZLH858 simple operation alfalfa pellet milling machine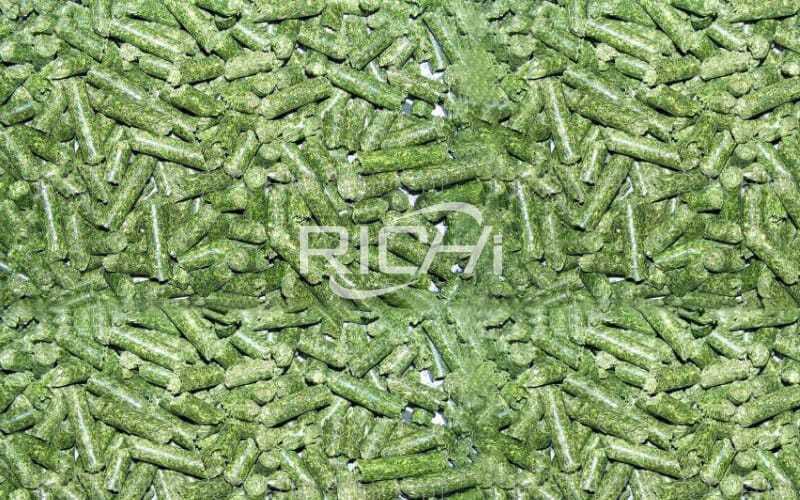 2.How to make alfalfa grass into alfalfa pellets?
(1)When you are going to pelletize, the first step is drying alfalfa until the moisture is about 15%. The wetter or dryer material will affect the final quality of alfalfa pellets. You can resort to a drier, so that you can get the ideal moisture quickly. Or you can dry it naturally.
(2)The second step you have to do is grinding alfalfa. The original form of alfalfa is not appropriate for the alfalfa pellet machine to process directly. When you grind it to small powders, the pelletizing rate and pellets quality will be better.
(3)Then the most important step is coming. Put the alfalfa to the feeder of alfalfa pellet mill, they will be compressed to columned holes on the die and discharged from the machine. Thus the whole procedure is finished. But take care of the high temperature of biomass pellets. They will burn you if any direct touch happens. Wait a minute, then you can check your own alfalfa pellets.
Not only available for alfalfa pelletizing, our alfalfa pelleting machine can also process many other materials. If you are interested in our alfalfa pellet mills, please contact us.
3. What is the effect and amount of alfalfa pellets added to the feed?
A customer asked us this question: "I have always heard that many large feed mills use alfalfa pellets in sow feed and full-price feed, and it is said that the effect is very good. Knowing that this is a good raw material, it is good for sow health and production The number of piglets, survival rate and constipation all have very good effects. What is the most appropriate amount for actual use in pig feed?"
To this question, our answer is: "A product obtained by drying alfalfa through a pelleting process. This form is conducive to storage and transportation. It is usually fed to ruminants such as cattle and sheep, and the most important thing is the consumption of dairy cows. The high protein content of grass pellets can reduce the consumption of concentrated feed to a certain extent.
Adding to pig feed is not not very common, and pigs may not be able to digest this silage. It may be beneficial to add a small amount, just like humans eat whole grains, but you can't add a lot. The ratio of adding to cattle feed is generally 40%, which can increase income. "
Whether you have any questions about alfalfa pellet processing or alfalfa pellet feed, please feel free to contact Richi Machinery for consultation.