Animal cattle poultry cow fish feed hammer mill for sale
2020-01-12 Back to List
If you are looking for related products or have any other questions, please feel free to contact us.
Contact Us
Features of Richi Machinery's Animal cattle poultry cow fish feed hammer mill:
1. It can adapt to different raw material ingredients and raw materials with different crushing fineness requirements;
2. For each fineness of the same raw material variety, the crushing output per ton of material has the advantage of carbonization;
3. The animal feed hammer mill crusher runs smoothly, is safe and reliable, has a low failure rate of sanitary seals, has a long life, such as sieves and hammers, is easy to operate and easy to maintain.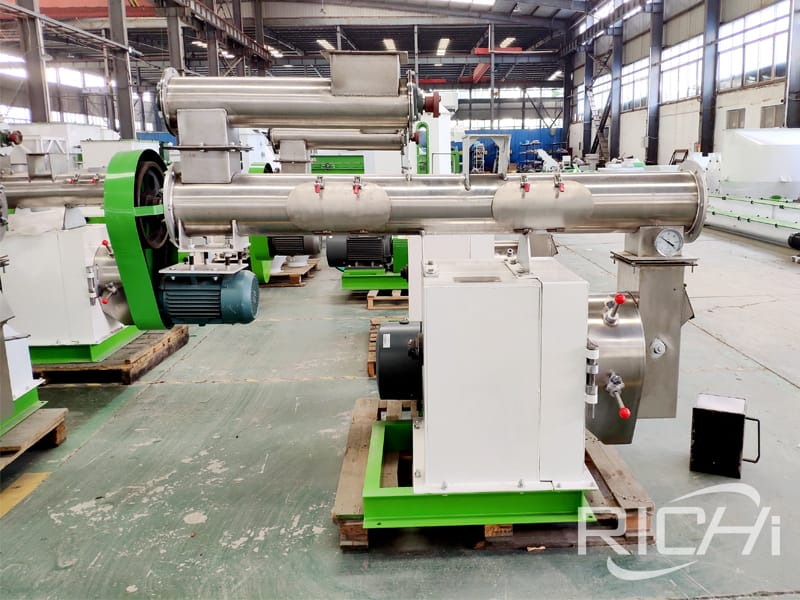 Economic benefits of Richi Machinery Crusher series products:
1. The innovative design of the rotor assembly of the crusher improves the fixed balance accuracy by two levels compared with the original G6.3 level. Starting from the crusher, the mean value of the casing during the operation of the main pump is ≦ 0.2 μm;
2. The innovative design of the crushing cavity of the grinder, the efficiency of coarse corn crushing (Ф3.0 sieve plate) is increased by 20-30%, and the efficiency of corn fine crushing (Ф1.0-1.2 sieve plate) is increased by 40-70%, which has also greatly reduced. A 160KW pulverizer can save about 10 million electricity costs; the power consumption per ton of the pulverizer.
3. The design of the automatic control system of the crusher at full load and the automatic alarm system for bearing temperature rise ensures the maximum working efficiency of the crusher, improves the precision of the crusher, and reduces the abnormal damage of vulnerable parts such as bearings.
Recommend some feed crushing equipment:
(1)SFSP66*80b Feed Hammer Mill(10-13 ton per hour):https://www.cn-pellet.com/product/feed-hammer-mill.html
(2)SFSP66*60a Feed Grain Hammer Mill(5-8 ton per hour):https://www.cn-pellet.com/product/sfsp-fine-grain-hammer-mill.html
(3)SFSP66*60b high-performance animal feed hammer mill(6-9 ton per hour):https://www.cn-pellet.com/product/animal-feed-hammer-mill.html
(4)SFSP66*80a Animal Feed Grinding Machine(8-10 ton per hour):https://www.cn-pellet.com/product/animal-feed-grinding-machine.html
See more efficient feed crushers:https://www.cn-pellet.com/product/crusher-mixer/