The role of animal poultry livestock sheep feed pellet machine in feed processing line
2020-01-11 Back to List
If you are looking for related products or have any other questions, please feel free to contact us.
Contact Us
Animal poultry livestock sheep feed pellet machine is a key equipment in feed production. Its function and configuration directly determine the value of the feed production line.Under the same formula and process, whoever can improve the comprehensive efficiency of the pelletizer can win direct economic benefits for the feed mill.Therefore, how to make the pellet mill equipment play the maximum function, reduce the production cost of tons of material, improve the output of feed and feed quality, is the problem that every feed producer needs to solve.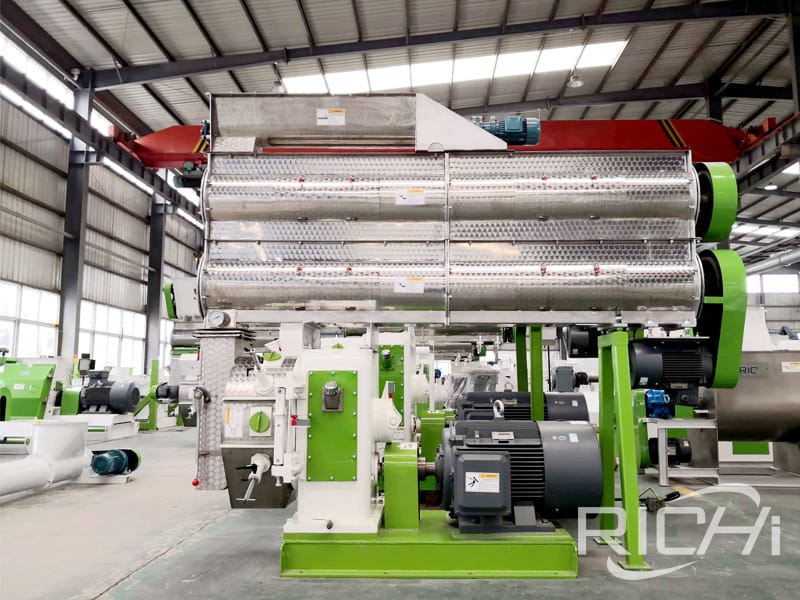 The key functions of animal feed mill are mainly embodied in the following aspects:
1. It can adapt to the requirements of pellet production of different materials and formulations under the condition of the corresponding processing technology (temperature-regulating temperature, moisture content and annular compression ratio);
2. Under the same formula and feed specifications, its granulation yield is high, powder ratio is low, feed appearance quality is good (incision rate, uniform thickness and length), particle stability is good, and feeding effect is good;
3. The pelletizer machine operates smoothly, safely and reliably, with sanitary seals at all interfaces, low failure rate and long working time of ring molding roller;High degree of automation, easy to maintain.
Recommended feed pellet machine produced by Richi:
Pellet machine SZLH.508 www.cn-pellet.com/product/animal-feed-pellet-mill.html
Pellet Making Machine SZLH420 www.cn-pellet.com/product/feed-pellet-making-machine.html
Feed Pellet Machine SZLH320 www.cn-pellet.com/product/livestock-feed-pellet-machine.html
Pellet machine SZLH250www.cn-pellet.com/product/animal-feed-pellet-machine.html