What factors will affect the output of the feed hammer mill?
2019-12-25 Back to List
If you are looking for related products or have any other questions, please feel free to contact us.
Contact Us
Feed hammer mill include corn hammer mill,grain corn hammer mill,rice husk hammer mill machine,grass hammer mill,poultry feed hammer mill,fish feed hammer mill,etc.There are many kinds of hammer mill crusher, used in different feed and raw materials need to use different models of crusher.Like pellet mill,hammer mill is also commonly used processing equipment in feed factories. Its output directly determines the production efficiency and productivity of feed factories.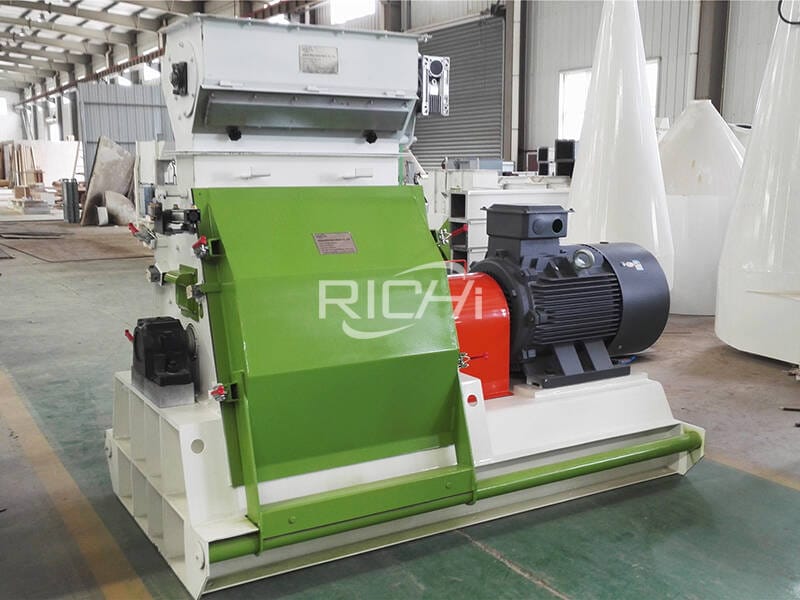 The factors causing low output of hammer mill:
Whether the material has been crushed at the first crushing section or not.
Whether the material is added oil at the secondary mixing section or not.
Whether silkworm chrysalis and other raw materials have been added to the formula or not.
Whether the direction of steering board and the main engine is consistent or not.
Whether the solenoid valve of the dust remover jets normally and whether the hop-pocket is blocked.
The fan configuration of dust remover is wrong, and the fan steering is wrong.
The gap between hammer and sieve is unsuitable, and the hammer is worn out.
The pressure sieve plate is worn out.
The holes of sieve are not arranged in the right way, and the opening rate is too low.
The air compensating vent of impeller feeder is not opened or the opening degree is not appropriate.
The moisture content of raw materials is too high.
Sieve aperture does not meet the requirements, resulting in excessive crushing of materials.
Whether the smooth surface and the rough surface of sieve are installed correctly.
The settling chamber leaks seriously.
Welcome online consultation to learn more about Richi hammer mill equipment!
Feed Hammer Mill(CAPACITY : 10-13T/H)
SFSP Feed Grain Hammer Mill(CAPACITY : 5-8T/H)
animal feed hammer mill(CAPACITY : 6-9T/H)
SFSP Feed Hammer Mill(CAPACITY : 4-6T/H)
Check more :www.cn-pellet.com/product/crusher-mixer/