Commercial Poultry Chicken Farming (How to make commercial chicken feed)
2021-03-22 Back to List
If you are looking for related products or have any other questions, please feel free to contact us.
Contact Us
Poultry is the class of domesticated fowl farmed for their meat, eggs, or feathers. These most typically are members of the orders Galliformes (such as chickens and turkeys), and Anseriformes (waterfowl such as ducks and geese). The word poultry is often used to refer to the meat. In a more general sense, it may refer to the meat of other animal, such as pigeons or doves, or game animal like quails or pheasants.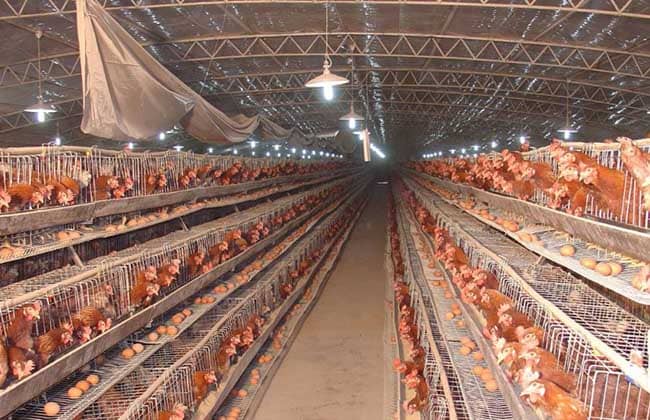 1.Chicken Farming
Chicken is by far the most popular poultry species utilised by farmers for both meat and egg production. Chicken meat consumption has replaced beef as the primary meat consumed and egg consumption is steady and expected to increase. The term broiler or meat chicken is used by the industry to describe a chicken grown for meat, while the term layer is used for chickens grown and maintained for egg production. Chickens are also affectionately referred to as chooks. There are many different chicken production systems and markets for both chicken meat and eggs.
(1)For the broiler industry they include:
①Intensive litter furbished sheds
②Free-range
③Certified organic
(2)For the layer industry they include:
①Cage
②Barn
③Free-range
④Certified organic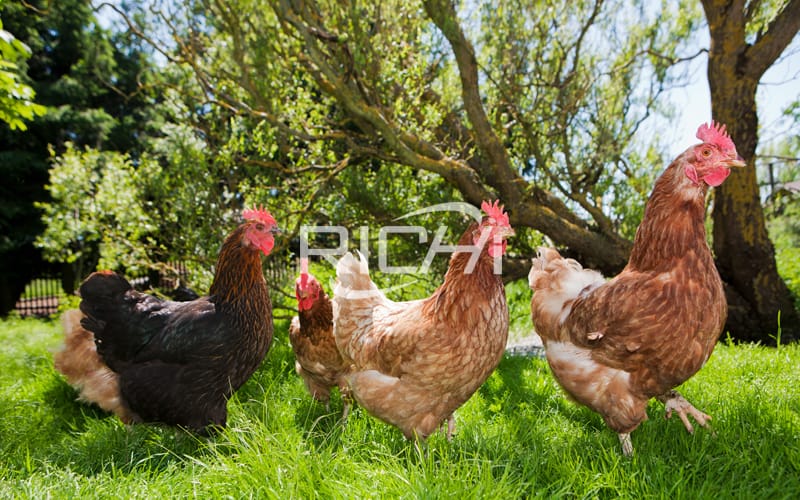 (3)On top of varied production systems, there are also different diets that appeal to different markets including:
①Corn fed chicken meat
②Vegetarian eggs
③Enriched eggs (e.g. Omega-3)
④Industry definitions
2.Definitions Industry
Broiler is an American word used to describe a meat bird such as chicken, turkey, or duck.
(1)Chick refers to a baby bird.
(2)Chicken can be used when referring to young birds, the entire fowl species or the meat that is eaten by humans.
(3)Chook is Australian & New Zealand slang for a hen, or a cooked chicken.
(4) Cockerel, cock or rooster are names given to a male chicken.
(5)Hen is the name given to the adult female chicken.
(6)Pullet is the term used for the immature female layer.
(7)A spent hen is one that has finished its productive life.
3.Production Backyard
Many chicken poultry farmers and some suburban householders still like to keep their own poultry for egg and meat production. Most buy commercial crossbred hens at the point of lay and keep them in semi-intensive conditions in the yard. Some use small colony cages or even use a few layer cages in a protected spot. Others buy day-old chicks and rear their own birds.
Hope this aritcle can help you know more about poultry farming, if you want to build your own chicken poultry feed pellet making plant, please contact Richi Machinery.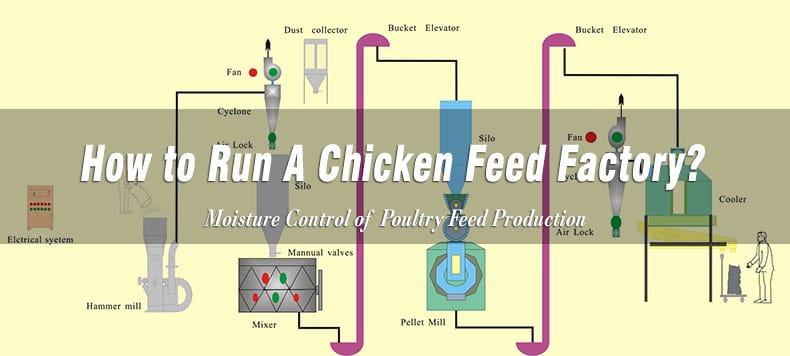 4.How to make commercial chicken feed for layer and broilers?
You can feed the animal anything you like to make them growing bigger,so why you still need feed machines?Let's take chicken for example,if you feed them normal grains only or let them to find food themselves,it may take 1 year for them to grow big enough before you can eat them.Such a long time,you may start to love those chicken and do not want to eat them any more.
So what we are talking about now is the complete chicken feed,or called formula feed,is to set up a reasonable nutrition proportion in the daily diet to meet the needs of different animals in different growing periods.Also chicken for example,we will need different feeds when we want to table poultry to grow quickly from baby to strong cock in 3-4 months or we want make the hens to lay eggs earlier.
(1)How to make commercial chicken powder feed for layers?
If you want to make chicken mash feed for layers, the layer chicken feed manufacturing process: Cleaning -- Crushing -- Mixing -- Packing
Generally,we can divide the raw materials into two parts:one need to be crushed,the other need not.So when we feed material to the feed production line,we will first separately feed them to different channels: particle materials go through feeding port to the feed grinder,mash materials go through feeding port to the feed mixer directly.
Usually,there are impurities in the particle material,so they will first be put into the pre-cleaner to remove the stones,clods and ropes etc. from them,and the go to the permanent magnetic tube to remove the iron part.The Cleaning system will help you to get the clean material and ensure that there's no unexpected impurities to damage the following feed equipment.
All cleaned materials will be stored and discharged in the bin for the hammer mill.As the chicken feed hammer mill is the key machine of crushing system.Evenly mix different materials into complete mash feed.All materials are mixed together in the feed mixer.Usually the volume of the bin for mixer,mixer and the buffer bin are all the same to ensure the mixer can work continuously batch after batch.Please note that the you must make sure the materials every batch in the mixer are accurate to your formula(so you have to weigh the material every batch before feed them to the feeding port.).
If it is OK for your budget,you can change for automatic production line to let the computers do this.Premix feed are delivered into the mixer that mixing chicken feed directly because of the small quantity and accurate requirement.
Mash feed(or powder feed) after mixing can be called complete feed now.If you want only to make mash feed,you can send them to the product bin to be packed.
(2)How to make commercial chicken pellet feed for broilers?
If you want to make pellet chicken feed for broilers, the broiler chicken feed manufacturing process: Cleaning -- Crushing -- Mixing -- Pelleting -- Cooling -- Packing
For pellet feed,the mash feed will go to the following manufacturing machine for chicken feed. Chicken poultry feed pelleting mill equipment will form the mash feed into pellet feed.Usually we use ring die pellet mill for feed production line,by changing different ring dies of the chicken feed pellet maker machine we can make pellets of different sizes for different animals.
As we have add steam to the ring die chicken feed pellet mill machine,the pellet out from the pellet mill for chicken feed will be about 80℃,moisture 15%-16%,not suitable to pack,so we need to cool them.Fan,cyclone,airlock and necessary pipes form a system to provide airflow for the counter-flow cooler,broiler pellet feed will be cooled in the cooler and discharged.
After cooling,the temperature of the chicken feed pellet will be about 2-3℃ above the room temperature and with 13% moisture more or less.Usually we will add crumbler under the chicken pellet cooler.
If we are to make small pellet,directly making it from the good quality chciken feed pellet making mahcine will reduce the capacity of the whole chicken poultry animal feed pellet making plant and cost more energy,we can first make bigger chicken pellet and then send it to crumble to make it smaller.