How much and how to set up a complete 2 ton per hour capacity fish pellet feed prodution plant project?
2021-02-04 Back to List
If you are looking for related products or have any other questions, please feel free to contact us.
Contact Us
How much is a 2tph fish feed mill plant project?How to set up a complete 2 ton per hour capacity fish pellet feed prodution plant project?Fish feed pellets are fed to different species of fish to meet their nutritional requirement for healthy growth and development. A complete high quality fish feed pellet mill production line with 2 ton capacity per hour has multiple parts that all work together towards a mutual goal of producing good quality fish pellets. Developing a business plan for 2tph fish feed processing plant?Today RICHI will share business plan on fish feed production with 2 ton per hour.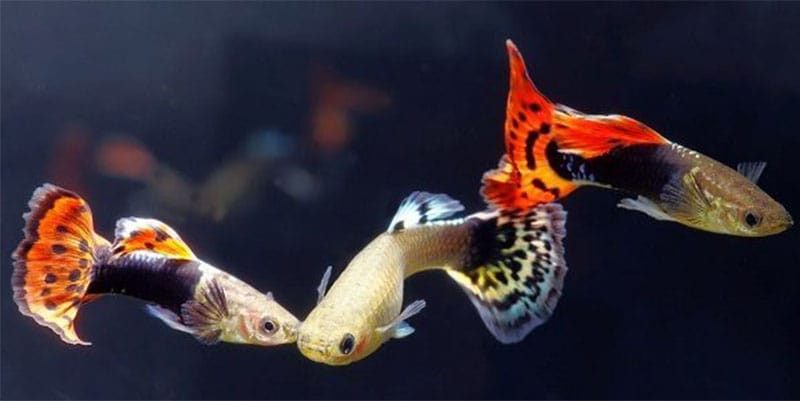 1.Complete 2 ton/hour fish feed production line manufacturing process
How to start 2t/h fish feed production?The basic overview and idea of the fish feed plant production process flow is given step-by-step below.
(1)Grinding the fish feed making raw material
The raw material must be crushed before it is made available for pelleting. The electric animal fish food hammer mill is one common animal feed hammer mill crushing machine for sale that are generally used for this purpose. They crush large-sized raw material into fine particles.
(2)Mixing to Distribute Raw Material Evenly
A fish feed mixing machine must be used to make sure that every component of the raw material is mixed efficiently. A horizontal ribbon feed mixer for fish is one of the commonly used animal nutrition feed mixing and processing equipment in this industry. You can load a large amount of material in it and get it mixed well.
(3)Making Fish Pellets of Different Sizes
The CE ISO approved fish feed pellet making machine for sale can be typical animal feed pellet mill and feed extruding machine. And fish pellet mill is for sinking fish feed or fish bait, and extruder machine is for floating fish feed or slow sinking fish feed. Choose which type of fish feed pellet maker should be based on your actual needs! And the price for fish feed pelletizing machine are totally different. Fish food extruder machine is normally expensive than typical fish feed pellet mill machine.
(4)Drying Fish Feed Pellets
A fish feed dryer is used to remove extra water content from the pellets. Mesh belt pellet dryer is a common dryer in which hot air is used to dry pellets.
(5)Reducing Temperature of Pellets
A fish feed pellet cooler is used to reduce the temperature of pellets that were initially dried with the help of hot air.
(6)Packing and Storing Fish Feed Pellets
The automatic fish feed packing machine weighs the pellets automatically and sends them into the storage bags of appropriate size.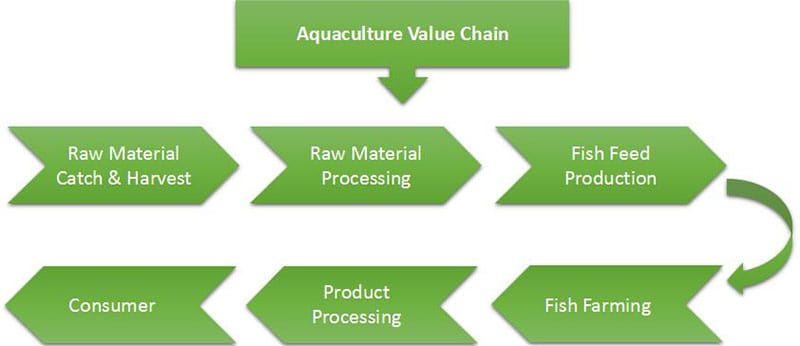 2.Cost to start a low price high return 2 ton per hour fish feed making plant
Cost to start a 2 ton per hour fish feed processing plant, which means "how much are fish feed production equipment", because the cost of feed equipment is the main investment cost for the establishment of a feed plant, and only good quality equipment can bring more high yield.
The 2 tons per hour fish feed pellet mill plant provided by Richi Machinery can be equipped with fish feed pellet making machine, crusher, mixer, feeder, belt conveyor, cooling machine, packaging machine and more. If you are interested in, just contact us directly to get more details!
We will offer customized plan of fish feed equipment selection based on your raw materials, factory and power supply. Generally, our technical engineers will provide flow chart of a 2 ton per hour commercial fish feed mill line equipment .
Price of machinery needed in complete 2tph capacity fish feed pellet processing line:
| | | |
| --- | --- | --- |
| Fish feed machine name | Power(KW) | Fish feed making machine price |
| fish feed hammer mill grinding machine | 11 | Around 1300-2000 USD |
| ce fish feed mixer | 4 | Around 2700-4000 USD |
| Screw conveyor | 3 | Around 1300-2300 USD |
| Stainless steel condtioner | 1.5 | / |
| fish feed pellet processing equipment | 22 | Around 6500-150,000 USD |
| fish feed cooler | 0.93 | Around 4000-20000 USD |
| Vibrating sifter | 0.25 | Around 1800-6000 USD |
The cost to set up a 2 ton per hour capacity fish feed pellets manufacturing plant is closely related to the equipment selected around To choose the most suitable fish feed processing machines, it is better to know all your requirements and conditions, like the raw materials, the approximate ratio of raw materials for fish feed, fish feed plant size, transformer capacity, pellets diameter and output requirements, etc. Welcome to send us more details about your requirements on 2tph completly esay to operate fish feed pellet processing plant setup!
3.Benefits to Setup A 2TPH Full Set Fish Feed Mill Plant
For those who know that fish farming is growing worldwide and people needs fish feed for the fish farming business, building a feed mill factory for fish to provide superior and quality pellets in the market is a good choice. There are numerous benefits of establishing a complete fish feed pelletizing plant. Such as:
(1)You can produce fish feed pellets of any type according to your requirements.
(2)Quantity and quality of pellets can be controlled as per your needs.
(3)The fish feeding cost can be greatly reduced.
(4)It can also used to make feed pellets for livestock and poultry.