Hot sale 200-300kg/h small poultry chick goose duck birds feed pellet mill price
2021-01-20 Back to List
If you are looking for related products or have any other questions, please feel free to contact us.
Contact Us
Hot sale 200-300kg/h small chick goose duck birds feed pellet mill is a poultry feed pellet making machine for home use.Buy High Quality Small Pellet Mill for Poultry Pellet Making: HOT Sale small poultry feed pelleting equipment offered by China poultry feed pellet mill manufacturer or supplier, Guide on process of feed pellet production and How to start poultry feed pellet production business with limited cost in Tanzania, Egypt, Morocco, Ghana,South Korea, etc.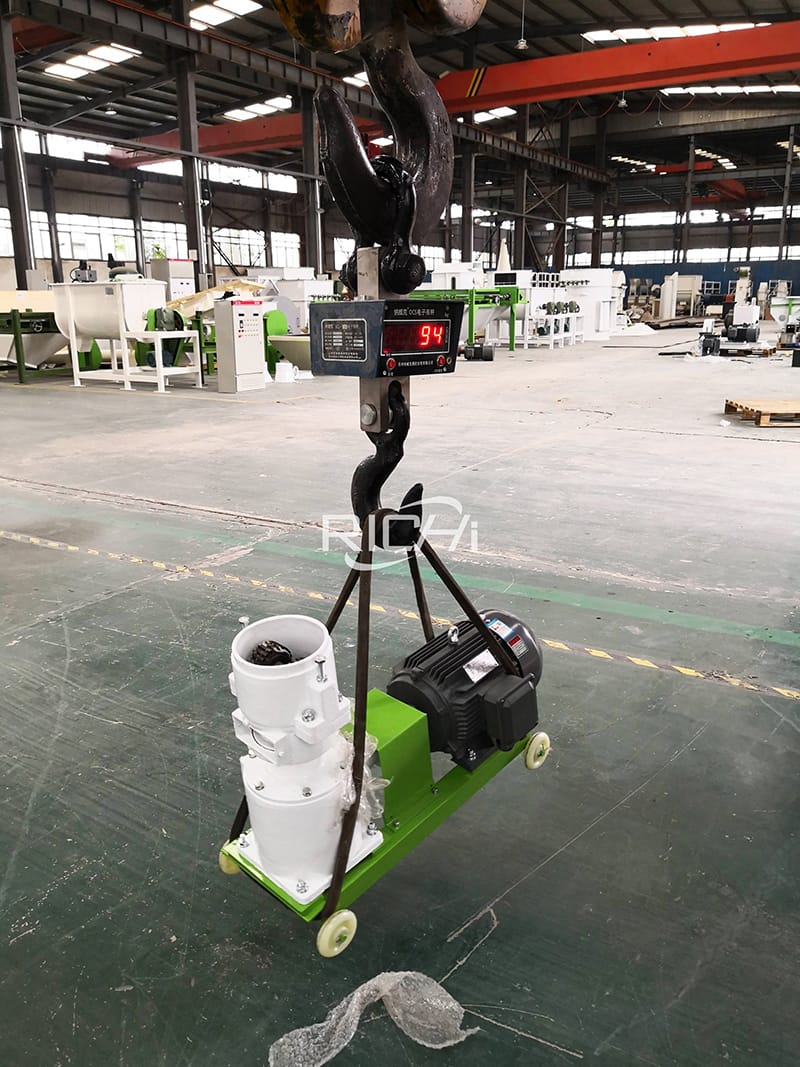 1.Introduction of 200-300kg/h small capacity poultry feed pellet proceesing machine
(1)Parameters of 200-300kg/h small poultry pellet feed equipment
Model:FDF-210
Capacity(KG/H):200-300
Power (KW):7.5
Pellet Size (mm):2-6
Poultry Feed Pellet Press Price:around 1000USD
The feed pellet by flat die feed pellet machine can be adjusted into different size through different models of die diameters. And, feed pellet for livestock by flat die feed pellet machine can be manufactured through both different compression ratios and raw materials properties.
Due to the compact structure, beautiful appearance, high output, low power consumption, convenient use, reliable working performance, etc., flat die pellet mill to making poultry feed has been the most popular small aniaml feed pellet maker for animal farmers or 200-300kg/h small scale poultry feed pellet produciton line.
(2)Advantages of 200-300kg/h easy to use small poultry food processing machine
①The roller and die: flat die adopts high quality wear-resisting alloy steel and processed by special heat treatment.
②The hopper adopts thickening material to help strengthen it.
③The main box adopts high quality welding structure to have low noise and shock-absorbing ability.
④The electrical components adopt famous SIEMENS brands and processed by parkerising, acid pickling and spraying plastics. It is also designed with radiation structure.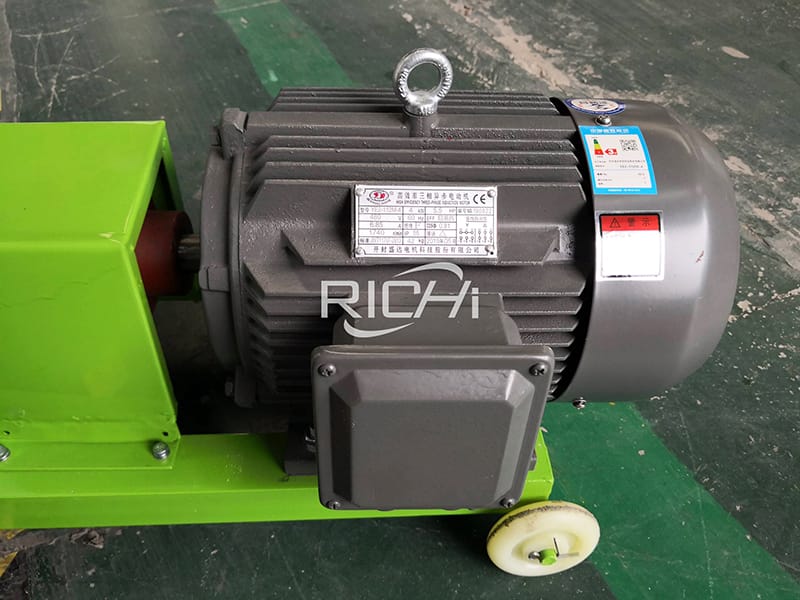 2.How to choose 200-300kg/h small flat die poultry feed pellet mill for your own home use?
Buying the right 200-300kg/h small size poultry chicken feed pellet milling equipment is a very crucial step in any feed pellet production business. If you buy a 200-300kg/h farm popular small poultry pellet mill machine without verifying the authenticity of animal feed pelletizer manufacturers, checking the quality of the pelleting machine, etc. then chances are you might face loss. There are certain things that you must know before making a purchase. To assist you in this whole process we have mentioned some important factors that you must consider before buying a 200-300kg/h small household chicken poultry feed pellet maker machine pellet mill for your own use.
(1)Why Do You Need It?
Before buying anything in life, one must be aware of the purpose of its use. So, the same rule applies to buy a 200-300kg/h easy to use small animal feed pellet mill machine for poultry. First, determine the purpose like which kind of pellets you want to make? For how long you want to use a small poultry animal feed pellet mill? All these questions will help you find the right mill according to your needs and budget.
(2)How Much Quantity of Poultry Pellets do You Want to Produce?
The second important thing that you must consider before buying a 200-300kg/h small poultry food pellet mill is the capacity of pellets you need. If all depends on for what purpose you are going to use the pellets. If you don't need a large number of pellets then a 200-300kg/h small pellet mill for poultry feed would be the right choice for you. If will save you a lot of electricity and budget as well.
(3)Which Raw Materials are You Going to Use?
Small poultry feed pellet making machine with 200-300kg/h capacity are designed by keeping in mind the raw material that is going to be used for the manufacture of pellets. Different raw materials have different characteristics (rigidity, form, etc.), so 200-300kg/h small animal poultry chicken feed pellet mill machine are designed according to different features of these raw materials. For instance, a machine used for a softer raw material cannot be used for a harder raw material. So before picking a hot selling 200-300kg/h small pellet mill for poultry, select the type of raw material that you want to use. So that you don't end up buying a wrong machine that does not even meet your needs.
(4)Is the Manufacturing Company Reputable?
As there are many manufacturers selling 200-300kg/h small animal poultry food pelletizer equipments in the market, you must be able to choose right from the wrong. If a company is providing durable and high-quality 200-300kg/h small boiler chicken poultry feed making machines then it will definitely have a good reputation in the market and customers must be recommending that company to others.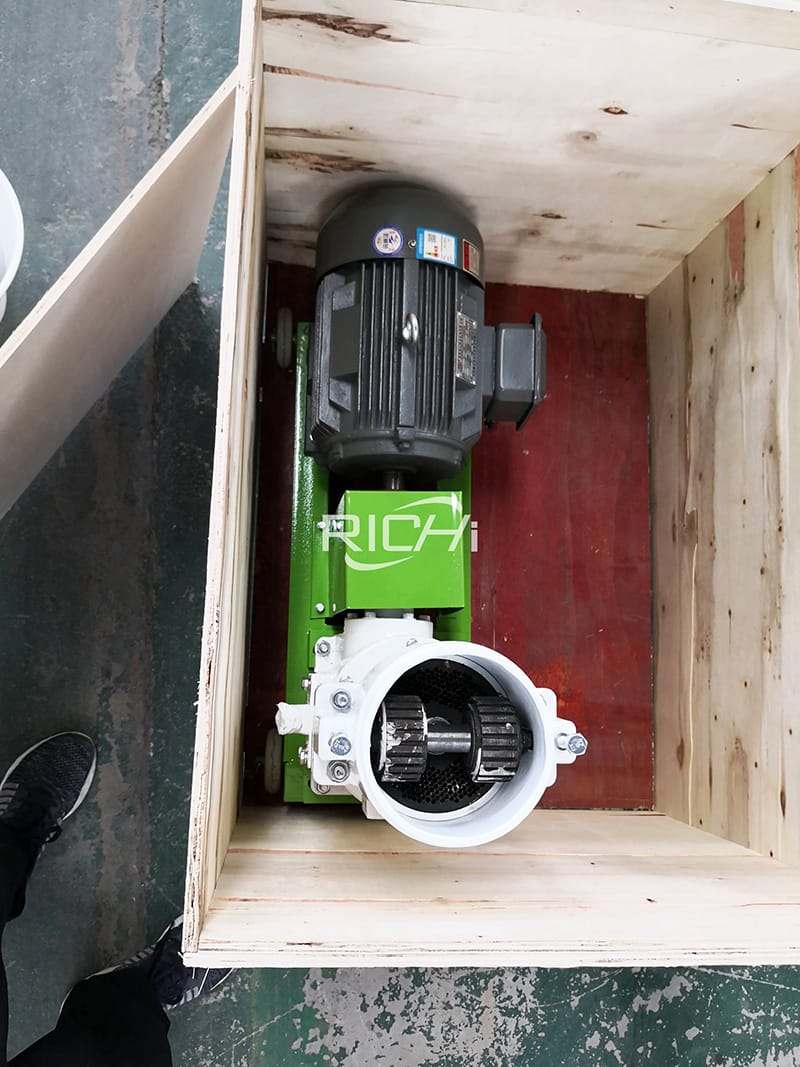 (5)What is Your Budget?
You may want to buy a 200-300kg/h poultry feed pellet manufacturing machine but when you check its price you move away saying it's too costly for you to buy. It happens oftentimes. Different companies have different prices depending on how reputable their name is in the market. So before buying a 200-300kg/h widely used small poultry feed pellet production machine make sure that it suits your budget.
So, take the decision wisely, try not to compromise quality over quantity. Remember that a low-quality machine that has a low budget might not work efficiently and you end up investing in it more to maintain its functioning.
3.Some cases of home use small poultry chicken feed pellet granulators by Richi Machienry
Bahrain 100-150kg/h Small flat plate feed pellet making machine to make animal feed
Bolivia 400-500kg/h small flat die pellet machine home use with CE
Gambia 800-1000kg/h China factory supply small feed pellet machine for home
Uganda 500kg small homemade simple feed pellet machine for poultry feed
German small sized farms animal cattle pig fodder pellet making machine with ce certificate
Philippines 500kg/h small chicken cattle fish pet food poultry feed manufacturing machine
Sri Lanka flat die small fodder pellet manufacturing machine from China
Oman 150B small chick goose duck birds feed pellet mill with factory price
Cyprus high quality flat plate drive mechanism of feed pellet making machine for small farm
Lebanon farm feed pellet machinery used small pellet machine for to make the pellet in home
Pakistan China factory price household min feed pellet mill machine
UAE China supply small flat die feed pellet making machine with CE
Qatar FDF260 small flat die animal grain feed pellet mill with reasonable price