Cost to Set Up 5-6TPH Crop Corn Wheat Straw Pellet Production Plant for Biomass Fuel Pellets In Africa Angola
2021-01-10 Back to List
If you are looking for related products or have any other questions, please feel free to contact us.
Contact Us
Africa has abundant agricultural resources, and the climate for agricultural production is good. Three crops can be sown every year. At the same time, Africa also has abundant fishery and animal husbandry resources, and the potential for agricultural development is endless. However, the growing agriculture has brought more agricultural waste. Therefore, how to realize the comprehensive utilization of agricultural waste will be a problem that Africa will face for a long time in the future.
1.Making Biomass Fuel Pellets from Crop Corn Wheat Straw
Richi Machinery has paid a visit in mid-2019 to some countries in Africa. The purpose of the trip is to do market research on biomass energy, capture the needs and trends of the local biomass fuel market, and help our local clients on making biomass pellets from corn straw,paddy straw, wheat straw, rice straw or other kinds of crop stalks.
On this trip, we visited one of our important customer in Angola. We come for 5-6t/h turnkey biomass straw pellet making plant project plan of producing biofuel pellets from crop wheat straw. Our visit team did field trip to the place used to setup the biomass fuel straw agricultural waste pellet making plant. And then have deep communication on straw pellet manufacturing process, equipment selection and factory layout design.

2.Biomass Energy Utilization in Africa
What is Biomass? It is an organic material derived from plant and animal remains and used as a renewable energy source. Some of the elements that can be classified as biomass materials include wood, garbage, alcohol fuels, and landfill gases. Such materials, when burned, they release the chemical energy since they contain much energy stored in them. That energy can be transformed into other forms such as heat energy for heating up.
Abundant biomass raw material sources in Africa Countries:
Crop Stalk: Wheat straw, paddy straw, rice straw, maize stalk, cotton plants straw, barley straw, etc. Other Agriculture Residue: Peanut shells, etc.
3.Strong Government Support On Straw Pellets Production
In Biomass energy processing and production in Angola remains an untapped opportunity for many local and foreign investors. The demand for the biomass fuel with the potential of expanding even to the neighboring county.
Capacity building and development in terms of biotechnology and industrial support for biofuel production has received warm support from the Angola Government to ensure that all willing investors get a favorable business environment. Many rural households in Angola still use the traditional sources of energy, namely charcoal, and firewood. Bioenergy is obtained from various sources such as solid biomass, liquid biomass, or gaseous biomass. The Angola Government has initiated many projects across the nation to ensure that every household has the modern and bio-fuel efficient stoves.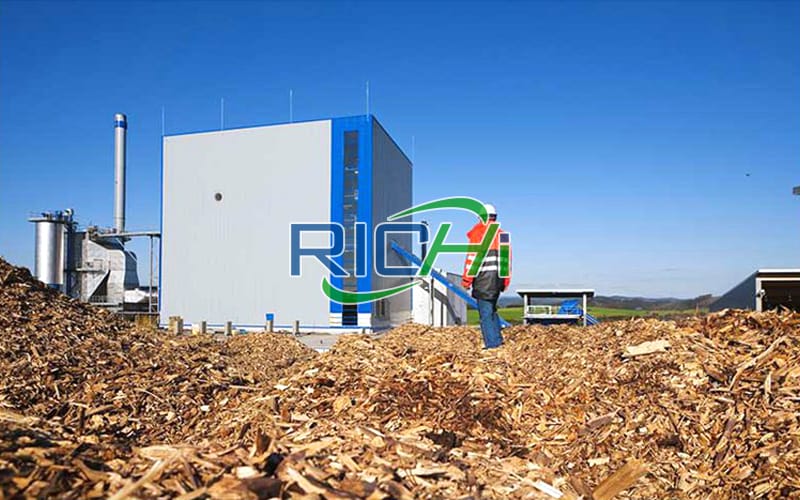 4.How To Set Up A 5-6 Ton Per Hour Complete Straw Pelletizing Plant For Fuel Pellets In Angola?
(1)Crushing
High capacity straw pulverizer/ crop straw hammer mill crusher is used to crush the straws in even smaller pieces, until it's like a powder. In some cases, an integrated crusher can be integrated to decrease the size even more, so the pelleting step will be more efficient. The addition of one integrated crusher also ensures stability to the ring die straw pelletizer machine.
(2)Screening
This step objective is to cleanse and purify the material from impurities. These impurities may be leavings from the debarking step or iron scraps, oversized impurities that were accumulated from other parts of the plant. Besides the special sifting equipment, it is also offered magnet tubes installed on conveyors and on pre-pelletizing surge bins to remove residual impurities from metals.
(3)Drying
The material's humidity may be higher than what's desired by the pelletizing step. So, it must be dried in biomass straw rotary dryer equipment. The drying process is made by hot air. The specified humidity is from 12% to 15%.
(4)Pelletizing
Depending on the biomass straw pellet production plant scale, a type of ring die straw pellet making machine (also called straw pellet press or wood straw pellet mill) is recommended. For 5-6t/h automatic straw wood pellet processing line, the recommended is the Ring Die Straw Pellet Maker Machine.
In a factory supply 5-6 ton per hour customized biomass wood straw pellet line project, the ring die straw pelletizing equipment is the most fundamental machinery. When the material is finished being pelletized, it's shaped in granule or column cylinder. For large straw pellet production plants, sometimes more than one good straw pellet mill is needed; Richi Machinery excels in providing 5-6 ton per hour agriculture waste biomass wood pellet line with assembled pellet mill for crop straw waste.
(5)Dedusting System
To reduce fly ash emissions, the pellet plant is designed with a dedusting system which works together with the pelletizing system. The cleaning system consists of a pulse dust collector, cyclone, pipeline and an air lock. Richi Machinery works with the concept of environmental protection and purifying work environment.
We are happy to offer clients a manual dust collector and pneumatic pulse dust collector based on different needs. The dust pulse collector is an upgrade of the manual dust collector but has a metal coating and is equipped with a pneumatic system to replace manual force by an automatic dedusting system. Moreover, the dust bags can be renewed with low costs and low maintenance.
(6)Straw Pellets Cooling
Freshly produced biomass straw pellets may damage the integrity of the package due to high temperature and pressure during production, the temperature of these fresh pellets can be from 80AC to 90AC. For this reason, a cooling system is required to ensure the package content quality and a longer storage time. In addition to the cooling device, the system should be equipped with a cyclone separator to separate pellets from powder and send these last back to the pelletizing step.
(7)Sifting
Besides the powder that may flow with the pellets, some of them may be mealy at this point, so a sieve separate the good pellets from the small amount of mealy ones and qualify the packages.
(8)Packaging and Sealing
Richi Machinery can also provide a packing system. Biomass straw pellets will be weighed and accordingly packed in bags to facilitate storage, transportation and marketing. The packing models are diverse, according to client's requirement. The packing machine offered by Richi Machinery is integrated with a sealing machine, maximizing the process efficiency.
(9)Electric Control System
A PLC electric control system is very useful in a good quality corn wheat cotton stalk biomass wood pellet line, offering a much more professional experience, which Richi Machinery is able to offer due to abundant experience accumulated over years in connecting a variety of electrical control systems with the pellet plant. The electric system can be based on China's standard or according to client's requirement. The PLC cabinet can be assembled on the surface with an explanatory diagram instructing the operators with the control procedures.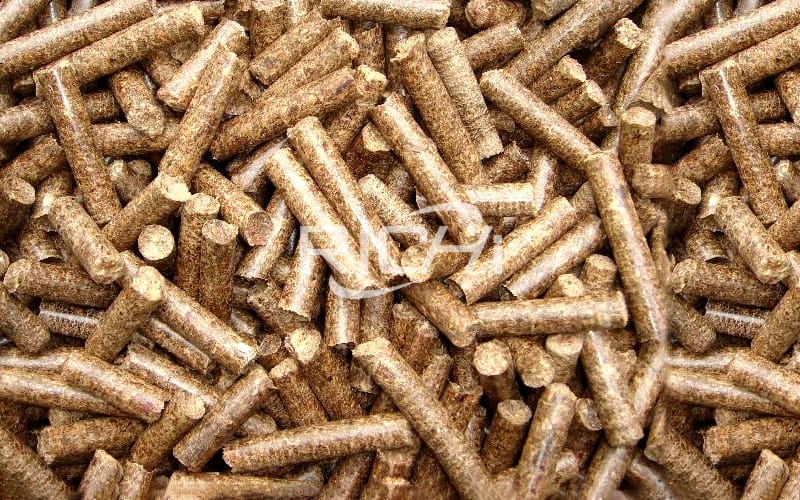 5.Cost of Establishing Straw Pellet Plant With 5-6TPH Capacity In Angola
Factory price of 5-6 ton per hour crop corn stalk wood pellet production line In Angola is usually between 150000USD-700000USD.
6.[Case Share]RICHI 1-2t/h complete wood pellet production line for biomass fuel making pellet In Angola
Project: Angola wood waste pellet line for making biomass pellets
Capacity: 1-2 Tons Per Hour
Raw Materials: Softwood (90%) and Hardwood (10%)
Final Products: Wood Pellets
Pelletizing Process: Crushing → Mixing → Pelletizing → Cooling → Elevating → Packing
The raw material was the mixture of softwood and hardwood, while softwood takes a proportion of 90%. The required production capacity was 1-2ton/h. The best moisture of such mixture should be 12%. The wood pellet production process of this project included crushing, mixing, pelletizing, cooling, elevating and packing. The packages were divided into 15kg per bag and 1ton per bag to meet different market demands.
Please feel free to send RICHI an inquiry, If you want to build your own good quality turnkey biomass wood straw pellet line, RICHI can offer free consultation service and ce high quality 5-6t/h customized crop straw pelletizing line plan for you!