What about the small poultry feed mill machine price
2019-12-07 Back to List
If you are looking for related products or have any other questions, please feel free to contact us.
Contact Us
The price of small poultry feed mill machine is low and generally suitable for small poultry feed mills or poultry farms. The smallest poultry feed mill machine that RICHI machinery can provide is Model-SZLH25, the capacity is 1-2t/h, and the pellet size can be 1.0-12.0mm depending on the customer's requirements.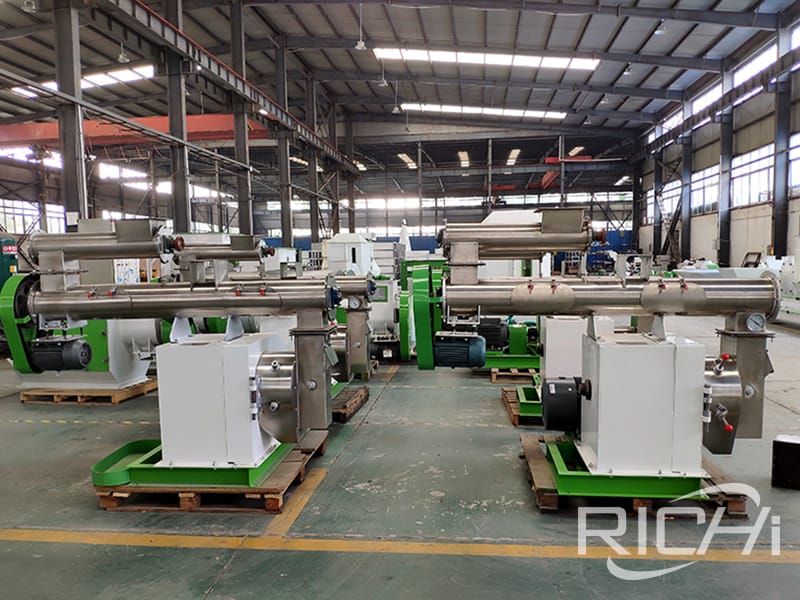 The main parts of RICHI poultry feed mill machine include the followings: stainless steel feeder, gear reducer, variable frequency motor, SKF bearing, pelletizing chamber, SIEMENS motor, regulator motor, stainless steel regulator. The poultry feed mill machine has a small volume, a small footprint, convenient operation and maintenance, long service life and high pelleting efficiency.
This pellet mill uses high-quality ring die and press roller, also known as ring die pellet mill. It mainly used in large and medium-sized farms and small feed mills to produce high-quality animal feed pellets.
If you want to know more about the price of poultry feed mill machine, please leave us a message according to your actual needs, because the level of capacity determines the configuration of the feed production line and the final equipment price.