Factory price of animal feed mill equipment
2019-12-09 Back to List
If you are looking for related products or have any other questions, please feel free to contact us.
Contact Us
The word "factory price" is always a marketing point in any industry.Why?Because there is a common understanding that it is cheaper to buy directly from a factory, and more expensive to buy from a dealer because the dealer will make the difference.As a result,many dealers will pretend to be manufacturers, will make the customer confusion whether it is the terminal manufacturer.The same is true in the feed industry, where many customers consult the factory price of the animal feed mill equipment.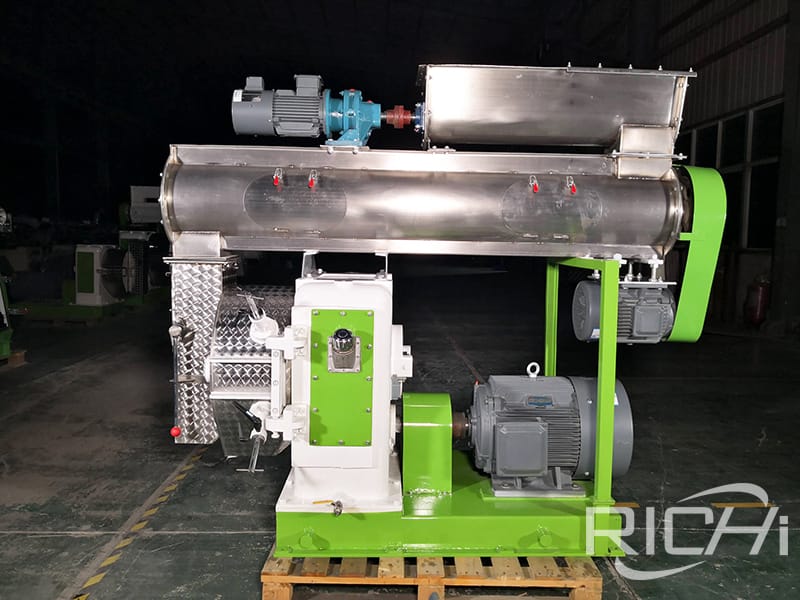 As a very professional feed machinery manufacturers, The quality and service of RICHI feed machinery are very well known in the industry. Both the single machine and the production line are very popular. Many customers finally buy the whole animal feed production line through understanding the single machine equipment such as feed mill machine and feed hammer mill grinder.However, if you want to get the feed pellet machine price,RICHI machinery first need to know the actual needs of the customer, such as how much feed is produced, what is the equipment cost budget, and what kind of production line ( Cattle feed?Sheep feed?Fish feed?Rabbit feed?Chicken feed?The dog feed?Or other animal feed).
Of course, if you only need a single pellet equipment, you are also welcome to contact us online or by phone, the technical staff will recommend the most suitable machine for you according to your needs, and provide relevant quotations!