How To Start Your Complete Cattle Feed Pellet Making Plant Business?
2020-10-01 Back to List
If you are looking for related products or have any other questions, please feel free to contact us.
Contact Us
Starting a complete cattle feed pellet making plant is a good business idea today as demand for healthy cattle feed is increasing in the world. Now people enjoy meaty foods a lot so the delivery of healthy meat at the domestic and market-level must be fast and efficient. But it's also need guide for starting a manufacturing plant for cattle feed.
What is the output of common cattle feed mill factory? 30t/h automatic complete cattle feed pellet line with reasonable price, 3t/h full automatic cattle feed pellet plant for sale, 12t/h livestock cattle feed pellet plant, complete cattle feed pellet line 10 ton per hour, 1000kg/h livestock animal cattle feed processing plant, 5t/h cattle animal pellet feed production plant for sale, 1 ton per hour cattle cow feed pellet making plant, 2 tons cattle feed mill, etc.
Healthy meat can only be obtained from healthy cattle. Cattle, based on their age, have different food requirements which must be fulfilled for their proper growth. Cattle feed pellets are a healthy source of food for cattle that provides the right amount of essential nutrients to their body for its healthy growth.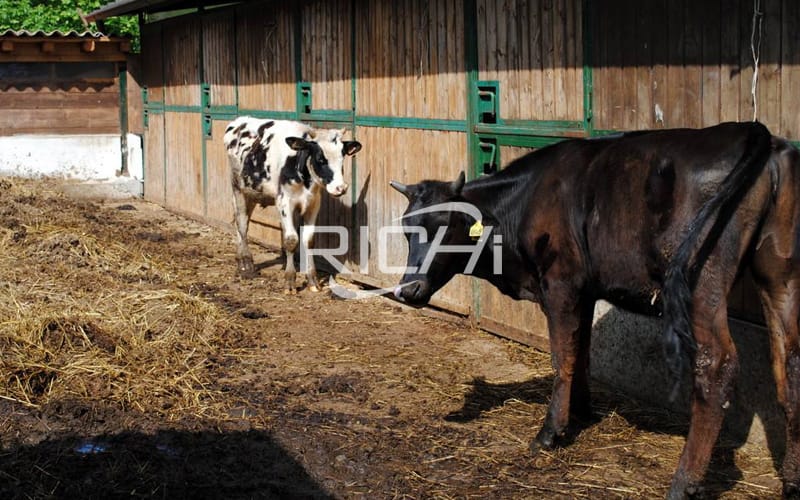 1.Commercial Cattle Feed Pellet Making Machine for Sale
Cattle feed pellet processing machine refers to animal feed pellet milling machine that turns various raw materials into pellets. Generally, the raw materials for cattle feed has hay,alfalfa,hops,wet grass,rice husk, cotton stalk, cottonseed husk, peanut shell, corn/maize, oil cake, etc.
Advantages of Cattle Pellet Feed Manufacturing Machine
①Reasonable design, simple operation and no noise.
②The operation and maintenance is simple, safe and reliable.
③High yield, low energy consumption, high pelletizing rate.
④Pellets produced is of high hardness, smooth surface and conducive to transport, storage.
⑤Different types of dies are suitable for granulating different materials to ensure the pelletizing effect.
⑥It has strong adaptability to the working site, solid structure, beautiful appearance and long service life.
In order to improve the production efficiency, in addition to cattle pellet mill, some auxiliary equipment for cattle pellet feed line production process are also needed to form complete cattle feed plant, including cattle feed grinding machine, cattle feed mixing machine, pellet cooler, screw conveyors, etc.
2.Guidance to set up a cattle feed producing plant
Studies show that starting a cattle feed pellet production plant business with proper planning brings lots of profits to the owners. If you are confused about how to start a cattle feed processing plant business then here is the proper guide to help you take your first step in this market.
①Create a Business Strategy
To make any business a success, it is essential to formulate an efficient business strategy first. Check the market demand for this product in your area. Analyze the strategies of your business competitors and create a strategy accordingly. Keep in mind the expenses you would need in every step.
②Select Raw Material
Choose your desired raw material according to the needs of farmers. Study essential nutrients requirements of cattle that must be fulfilled by your pellets. The raw materials must be nutritious, cost-effective, and easily available. The most common materials used for making cattle feed pellets are bone meal, soya bean meal, wheat bran, etc.
③Buy top sell cattle food for making pellet mill
For starting a cattle feed mill plant business you must purchase necessary animal feed machinery that are efficient and easy to operate. Your workers must be aware of how to handle this machine otherwise you might not get the result you were expecting initially.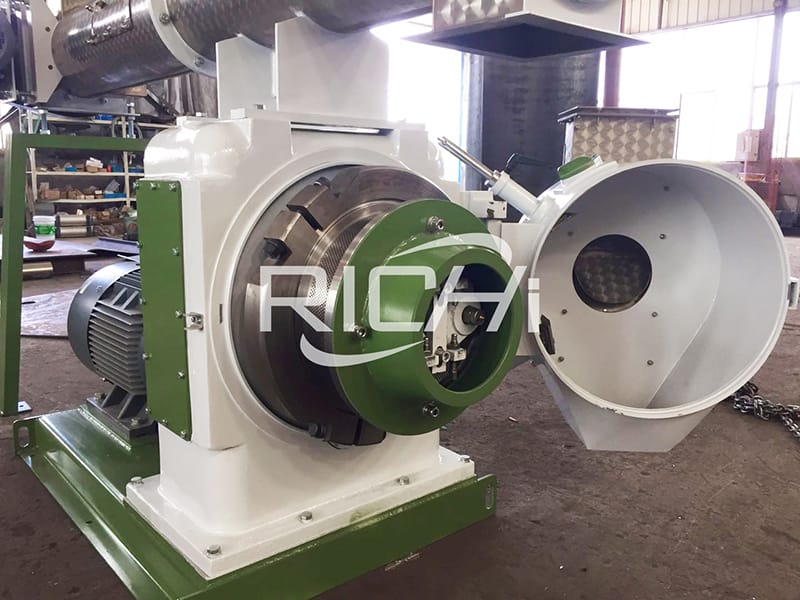 ④Create Pellets of Your Desired Size
To form pellets you will add your raw materials in a calculated amount in cattle pellet mill making machines. Adding ingredients in a measured amount is very important because only this way you can create pellets that have all those ingredients that are needed for optimum growth of cattle. Die and blades of the machine will help you create pellets of any size that you want.
⑤Pack Your Product and Sell It
In the end, you will have to pack pellets and sell them to the farmers to get maximum business success rate.
The Nutritive Composition and Nutritive Value of Cattle Feed

| Feed | Dry Mstter % | NEL | UIP % | ADF % | eNDF % |
| --- | --- | --- | --- | --- | --- |
| Alfalfa Cubes | 91 | 57 | 30 | 36 | 40 |
| Cottonseed Hulls | 90 | 44 | 48 | 71 | 100 |
| Corn Feed | 80 | 54 | 30 | 43 | 100 |
| Barley Hay | 90 | 57 | - | 37 | 98 |
| Cereal Feed | 89 | 93 | 48 | 7 | 9 |
RICHI is a professional animal feed pellet machinery supplier. Our equipment has been sold all over the world, like Philippines, Nigeria, Tanzania, Zambia, Russia, South Africa, America, etc. In addition, we have a professional business team that is built with experienced engineers, designers and sales enable us to provide our customers complete and high quality before-sales, in-sales and after-sales service. If you have any questions about cattle feed pelletizing production line machinery, please contact Richi Machienry directly to get more technical supports, machinery parameters, project cost, etc.