China factory price 3-4 ton per hour boiler chicken poultry feed pellet making machine for sale
2020-09-30 Back to List
If you are looking for related products or have any other questions, please feel free to contact us.
Contact Us
1.China factory price 3-4 ton per hour boiler chicken poultry feed pellet making machine for sale
(1)This 3-4 ton per hour poultry feed pellet mill is a key equipment for producing broiler layer chicken poultry pellet feed, with high output,good performance,low energy consumption,low noise and beautiful appearance characters.It is the ideal equipment for pressing poultry,livestock and fish pellet feed.
(2)The feeding system of this poultry granule feed pellet mill machine adopts stepless speed changing motor control, adjust speed conveniently and reliably. Could be equipped with microcomputer automatic control system adjusts feed-in quantity and throttle flow automatically,make 3-4tph poultry chicken feed pellet milling machine in the best working condition all the time.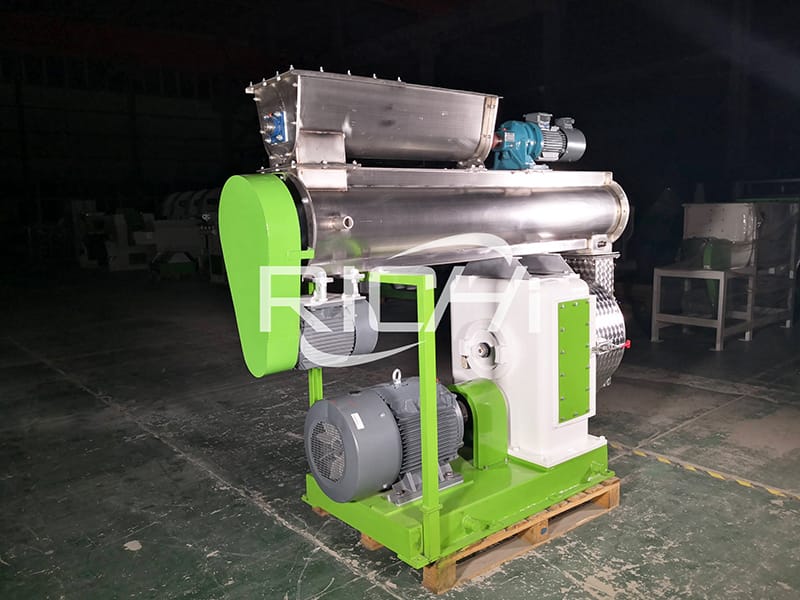 2.Technical parameters
Model:SZLH320 poultry feed manufacturing machine
Output:3-4t/h
Pellet specification:¢2、¢2.5、¢3.5、¢4.5、¢6、¢8
Main motor power :37kw
Auxiliary motor power:0.55kw±2.2kw
Weight:1350kg
3.Why choose RICHI poultry chicken pellet mill machine with 3-4 ton per hour capacity?
Our poultry animal feed pellet machine permits to transform a meal, fibre or small granules product or mixture into pellet.The product forced by the rollers through the holes of the die, comes out in the form of small cylinders.
The long time experience in spare parts' production, in poultry chicken feed pellet making machines' production, in conduction and maintenance pant and installations, in refurbishing, modifying, repairing chicken poultry feed pellet making machines even of different suppliers, allowed us to know in detail and analyse the technical characteristics of each machine on the market.
Our 3-4 ton per hour poultry feed ring die pellet mills are solid and strong, their captivating design, studied for a long problem free life, continuously evolves in order to be more and more versatile, and tailor made: different models, versions and optional answer to all the operators'needs, to all production fields necessities and to requirements of process'automation.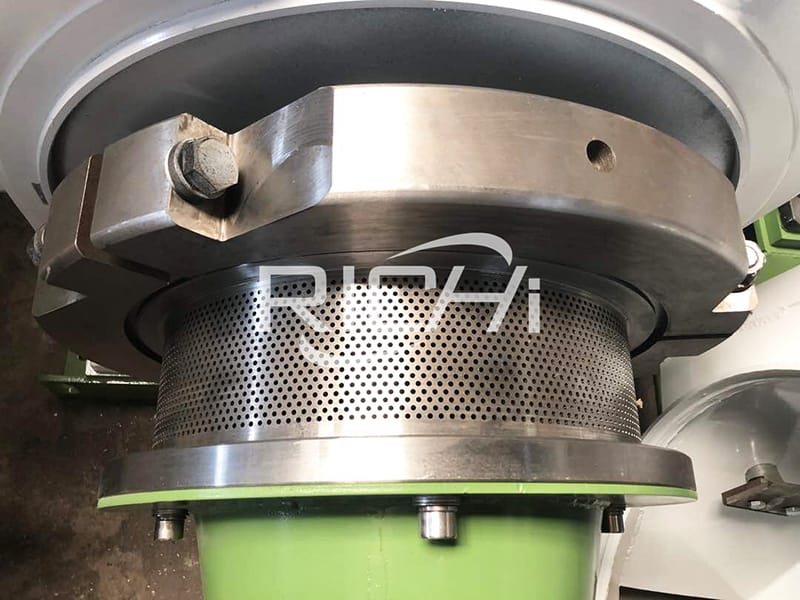 4.Highlights of 3-4 t/h pelletizer of ring die to making poultry animal feed
(1)simple die change due to conical die seat
(2)user-friendly due to simple but robust construction
(3)Easy to maintain due to good access
(4)reliable and durable
(5)Precision down to the last detail
(6)Central lubrication
(7)active roller slip control
(8)all product-contacting parts made of stainless steel
5.Beside the 3-4 ton per hour ce approved poultry feed compress pellet making machine, following machines are in a 3-4t/h poultry chicken feed pelleting line:
6.3-4 Ton per hour chicken poultry feed processing machine can also be used to pellet:
All kinds of animal feed
Sawdust and other types of biomass
Compost
Rests of food and other garbage
Bran and cereal mix
Paper
Plastic
Some chemical products