2020 Best selling factory supply competitive price biomass wood pellet mill for sale
2020-09-26 Back to List
If you are looking for related products or have any other questions, please feel free to contact us.
Contact Us
As of now, more than half of 2020 has passed. In this nearly nine months,which is the 2020 Best selling factory supply competitive price biomass wood pellet mill?The answer is 2 ton per hour wood pellet mill machine.
CE Certificate 2t/h biomass wood pellet mill is a kind of biomass energy machine, it is widely used in some western countries presently. No matter the machine is used in the big capacity wood pellet production line or the single wood pellet making machine, 2 ton capacity wood pellet mill plays an important role.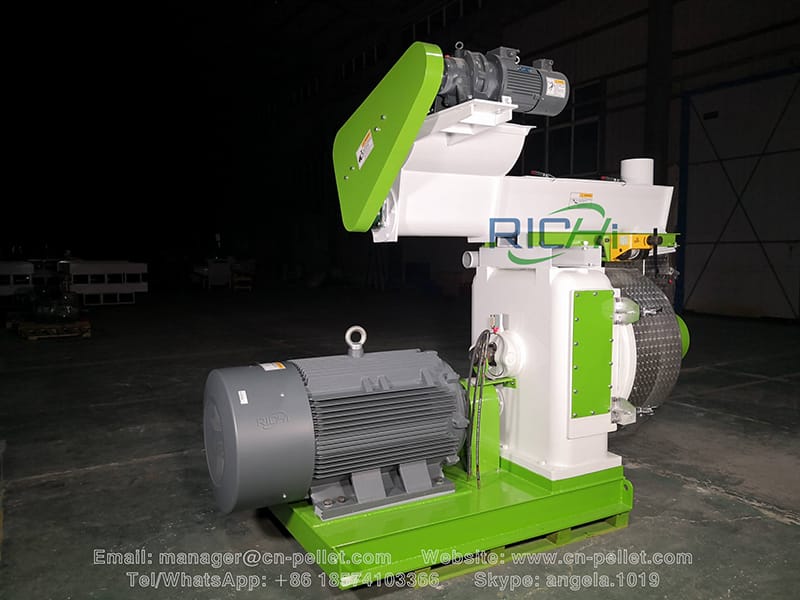 1.Industrial Application
The industrial biomass production can drive social development to improve people's living condition and make people's life even convenient. But with that comes a result produced by the industrial development. The burning of a large amount of fossils pollute the environment. While biomass pellet fuels not only solves the energy shortage problem, but also is friendly to the environment. The industrial development needs a lot of fuels to be the power energy, and the biomass pellet fuels have an extensive source. Biomass pellet mill machine can process different kinds of materials according to the materials property. The raw materials can be wood, sawdust, chips, straw, etc. If one of the materials is enough, you can choose a special machine of our company to go on the wood pellet line production.
2.Life Application
We all know that, the natural gas is a very good fuel, it can be used for cooking, heating, etc, which is a kind of clean energy, but the total reserve is limited, so biomass pellet fuels in our daily life is very important too. Some western countries uses biomass pellet fuels in the fireplace and other heating devices. Because pellets produced by hot selling ce wood pellet mills have high density, so the burning time is longer and the pellets will burn sufficiently, the released heat is higher, which improves the fuels utilization.
3.Our hot selling good quality 2 ton per hour wood pellet mill sawdust pellet machine for sale
Model:MZLH520 ce good stability wood pellet mill
Capacity of wood sawdust pellet:2000-2500 KG/H
Capacity of grass alfalfa hemp pellet: 3000-4000 KG/H
Capacity of organic fertilizer pellet: 7-8 T/H
Size of Pellet Machine: 3000*1260*1860 MM
Anti-caking Feeder Power:2.2KW
Forced Feed Power :0.75 KW
Pellet Machine Power: 160KW
Final Pellet :6-12MM
Weight : 4500KG
Presently, best price 2 ton per hour wood pellet mill popularity is so high, so the application of biomass pellets is wide in the whole world. Richi Machinery has developed the biomass machinery for more than ten years, and we insist research and develop the new type of machine by ourselves. The continuous improvement to the biomass machines increases the production efficiency. No matter what kind of need, industrial or household, we will try to meet customers'requirements and try to supply the best service. If you want to know more information about Chins factory offered 2 ton per hour biomass fuel pellet press machine, you can contact Richi Machinery online, and we will replay on you as sonn as possible.