Hot selling good quality wood pellet mill machine for wood pellet line
2020-09-27 Back to List
If you are looking for related products or have any other questions, please feel free to contact us.
Contact Us
How do you make wood pellets?Using high quality wood pellet mill making machine.Biomass wood pellet mill machine is also named wood pellet press, which is a product of the modern life. Why do I say that? We all know that, the modern life can not go on without energy, like coal, petroleum, natural gas and other fossil fuels. They play a vital role in pushing our life forward. Many countries start a terrible war to fight for the energy at any cost, for they want to own more energy. So energy is very important. But those energies are limited, if they are used out, the energy will disappear from the world. Besides, the fossil fuels will intensify the environmental pollution bringing great harm to the earth.
While professional wood pellet line for wood waste can solve those problems, and the wood pellet making machine is the key equipment needed to make wood pellets,because the products- biomass pellets produced by it is clean.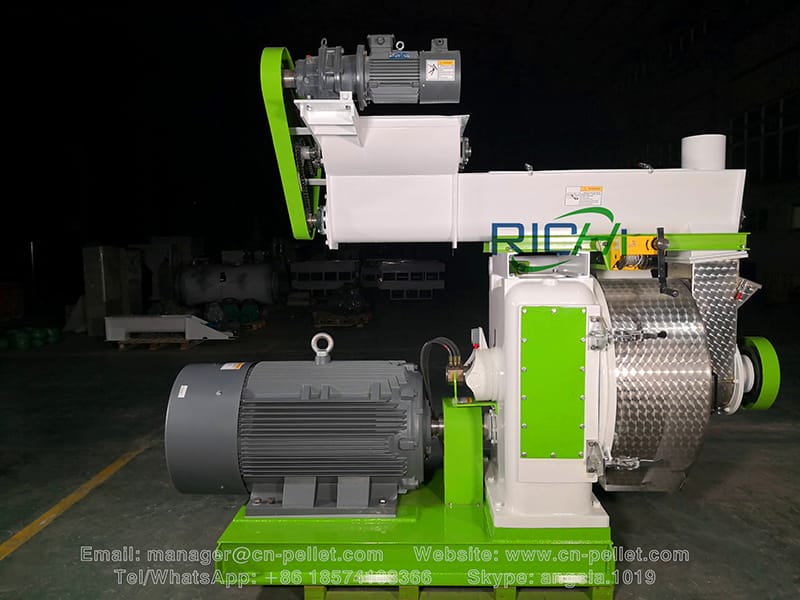 1.Biomass Pellets VS Fossil Fuels
(1)Biomass pellets have wide sources and is renewable, while fossil fuels amount is limited and is non-renewable.
(2)Biomass pellet is the clean energy which will protect the environment; fossil fuels will intensify the environmental pollution.
(3)It is easy to store and transport the biomass pellets while it is troublesome for fossil fuels.
(4)Biomass pellets can be produced by pellet press machine while fossil fuels can not be produced again.
2.Bioenergy wood pellet mill working principle
Many people are curious about the biomass energy wood pellet mill working principle, for example, how does the ring die wood pellet mill pellet press work? How does the pellet machine process different types of raw materials? Now let's talk about these together. Wood pellet machine for biomass can process many types of biomass materials, like wood, sawdust, peanut shells, waste paper,hops,hemp,alfalfa,palm,straw, etc. Then how does the wood pellet machine for wood pellet production line process wood and what is the process?
Firstly, we need make the wood size smaller and that is proper for the raw materials to go into the ring die wood pellet mill. And you should control the moisture content properly.
Then the raw materials can be put into the wood sawdust pellet mill machine. Pellet machine for wood sawdust should be preheated and the heating time and temperature should be controlled according to the manual, put the materials into the hopper and the materials will be pressed into the compression room by the feeding auger. Under the function of high temperature, the lignin in the raw materials will play a role of binder and bind the raw material granules together. Under the function of high pressure, the raw materials are pushed into the mold shaping rods then the rods are cut into small pellets. Then the work of pellet press machine is down.
3.Best solution biomass wood pellet line for sale
When introducing low consumption biomass wood pellet machine working principle, there are other auxiliary steps that are mentioned. Those steps shapes the on selling good complete wood pellet line. Totally speaking, the steps include chipping, crushing, drying, pelletizing, cooling and packaging. If you want to know more details about large capacity heavy duty wood pallet pellet line and small capacity wood sawdust pellet line with ce, please feel free to contact Richi Machinery, we will give you the reply within 24 hours.
4.Durable equipment and solutions for the biomass wood industry
Over more than 20 years, Richi machinery has grown to become a global leader in high-end equipment for pelleting and grinding a large variety of wood and agricultural products. Our equipment processes hard and soft woods, torrefied wood, straw, grass, husks as well as fast-growing fuel crops worldwide.
One of the features our customers value most about our equipment and solutions is durability. Durability is crucial in this segment of the market where the load on the equipment can be extreme while using it 24/7, 365 days a year. With RICHI you have complete control over every step of production, and we offer tailored biomass wood pellet plant solutions for the whole process: grinding, conditioning, pelleting, cooling and screening,packing.
5.Features and benefits of RICHI biomass pellet equipment
(1)OIL LUBRICATED ROLLERS
Longer roller lifetime
Improved process control
Significant cost reduction
(2)GEAR DRIVEN
Higher efficiency
Less maintenance
More cost-effective
(3)ROLL SPEED MEASUREMENT
Less downtime
Increased pellet mill capacity
Maximum safety
(4)LINEATOR
Increased service life of dies
Optimum pellet quality
Maximum throughput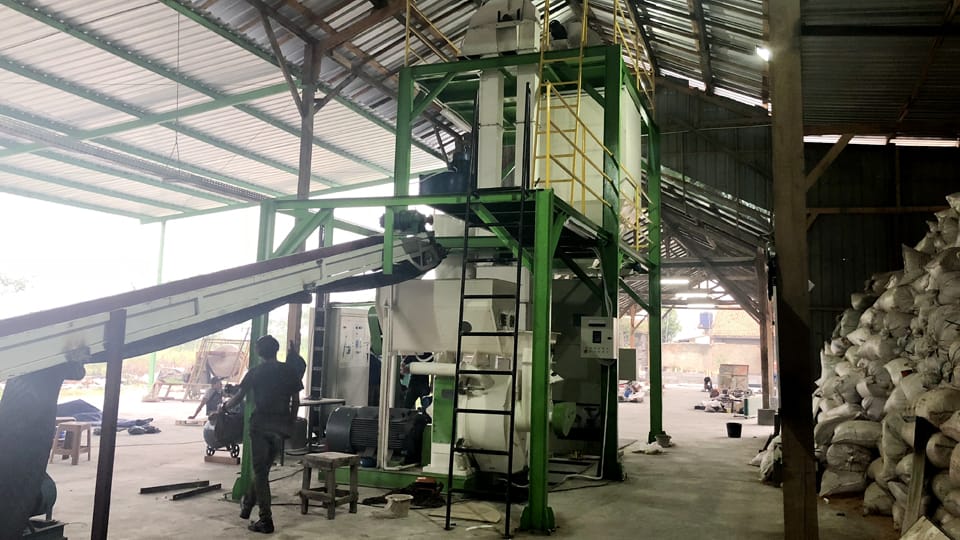 6.Why choose RICHI?
(1)Reliable equipment
Robust equipment for biomass applications like torrefied wood, soft and hard wood, agrifiber.
(2)Solid process knowledge and experience
Over 20 years of process knowledge and knowhow.
(3)Dependable
Most reliable service and parts.
7.If you have the following questions, feel free to consult Richi Machinery:
How to make wood pellets from sawdust?
Wood pellet plant investment cost
Equipment needed to make wood pellets
How to make wood pellets without a mill
1.2tph wood pellet making line
High efficiency pelletizer with acacia wood
Wood pellet machine business office & industrial
250-350kg/h wood pellet production line machine
Wood pellet machine for sale canada
What is needed to start a wood pellet plant?