Construction of alfalfa product planting and alfalfa feed processing project in China started
2021-03-28 Back to List
If you are looking for related products or have any other questions, please feel free to contact us.
Contact Us
A few days ago, the construction of alfalfa grass product planting and feed processing project in cooperation with the client of Guizhou Zihua Agriculture and Animal Husbandry Development Company and Richi Machinery started construction.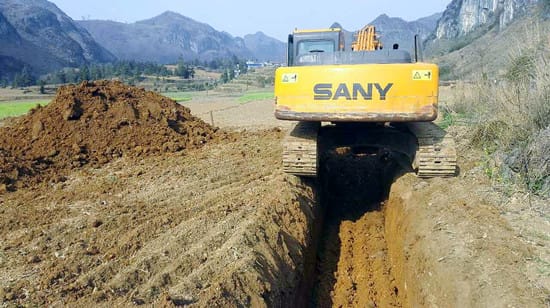 The project is located in Bihen Village, Bihen Town, with a total investment of 10 million yuan. The construction scale is to build a 5,000 acres of alfalfa product base and purchase 12 sets of various equipment. The construction period of the project is 4 months. After the project is completed It can achieve an annual output value of 22.4 million yuan, and solve the employment of 20 people nearby. The construction of this project is a useful supplement to the "Qinglong Model".
As the pillar industry of China's agriculture and rural economy, animal husbandry is very important for ensuring national food safety, increasing income of farmers and herdsmen, protecting and improving the ecological environment, adjusting and optimizing the rural industrial structure, advancing agricultural modernization, and promoting the stable development of the national economy. significance.
[The role of alfalfa in feed]
Alfalfa is rich in alfalfa polysaccharides, daidzein and isoflavones, as well as a variety of unknown growth-promoting factors. Therefore, alfalfa can improve the production performance of livestock and poultry, enhance the immunity of livestock and poultry, and enhance livestock and poultry production. Its antioxidant properties, improve the meat quality of livestock and poultry, and regulate the intestinal microecological balance of livestock and poultry.