Richi customized feed and biomass solutions for global customers
2020-04-14 Back to List
If you are looking for related products or have any other questions, please feel free to contact us.
Contact Us
Through cooperation with domestic and foreign feed and feed enterprises, Richi has thousands of global production line design experiences. The project involves livestock and poultry feed, aquatic feed, pet feed, pre-mixed feed, concentrated feed, storage engineering, wood pellets and we are willing to cooperate with feed companies and biomass companies from all over the world to design and develop new plants, new equipment, new processes, new services ... Through open innovation and co-creation, we seek new solutions for feed production technology and equipment and healthy production To find a new model of feed factories and biomass factories that adapt to the development of the times.
1. Three-dimensional design
Three-dimensional digital design, plant area, equipment layout, accurate planning in advance, can automatically generate engineering drawings, section drawings and non-standard size parts drawings to ensure the quality and accuracy of the project. Focus directly, according to customer needs, through custom function decomposition, process design parameters of engineering design, parameterization, through three-dimensional three-dimensional display model, so that macros and details are suddenly on paper.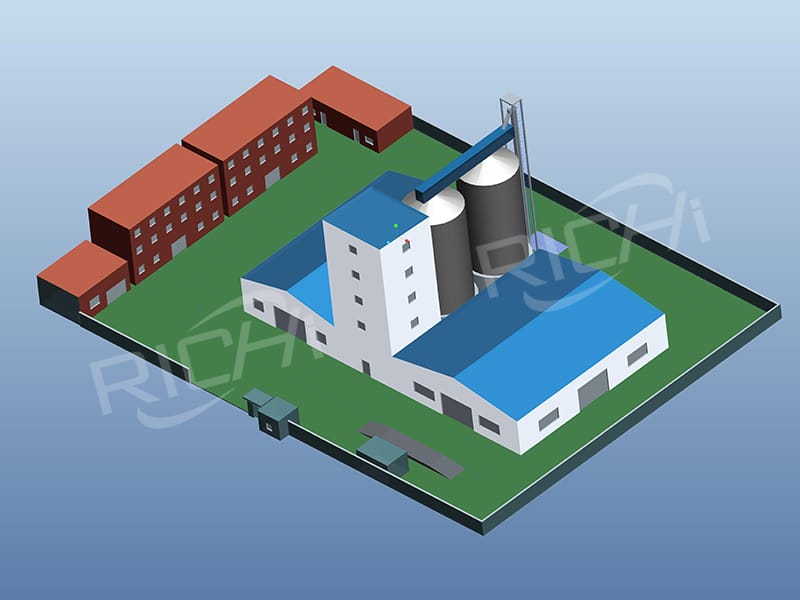 2. Design of feed equipment
Professional focus on the research and development of feed equipment, equipped with cutting-edge processing technology, and strict quality supervision system guarantee, can be customized for customers to meet various performance requirements of products. From the first domestic granulator to today's high-volume production model, continuous research and development and innovation have continuously improved and optimized the manufacturing process level and process performance parameters of the granulator, forming a series of 0.5-20t / h products. Covering various fields, the efficiency is increased by 15%, and can be selected by various design units.
In addition to granulation equipment, pulverizers, mixers, micro-pulverizers, high-efficiency extruders ... The development and use of these professional and efficient feed equipment has promoted the feed industry's intensive and scaled development.
3. Feed pellet process design
Richi Machinery builds feed production process production lines and sawdust production lines for customers, and creates differentiated competitive advantages for feed enterprises, breeding enterprises and biomass pellet enterprises.
(1)Feed Pellet Production Line:https://www.cn-pellet.com/solution/feed-production-line/
(2)Aqua feed Production Line:https://www.cn-pellet.com/solution/aquafeed-production-line/
(3)Wood Pellet Production Line:https://www.cn-pellet.com/solution/wood-pellet-production-line/
Richi is committed to creating innovative designs, innovative processes, and innovative breeding effects for agricultural and animal husbandry groups, feed companies, and biomass processing companies around the world, and creating differentiated competitive advantages for enterprises. For decades, as a professional, focusing on the design and development of feed equipment and feed engineering is your stable, reliable and efficient quality assurance, Richi Machinery looks forward to serving you!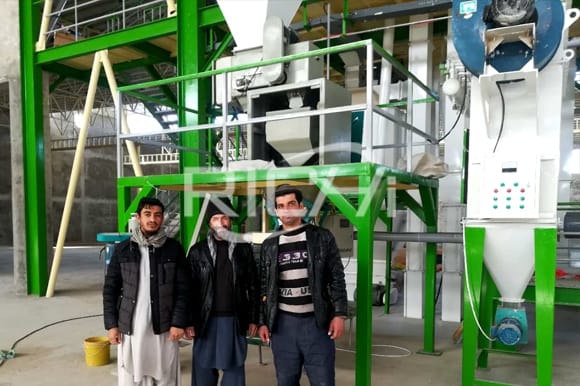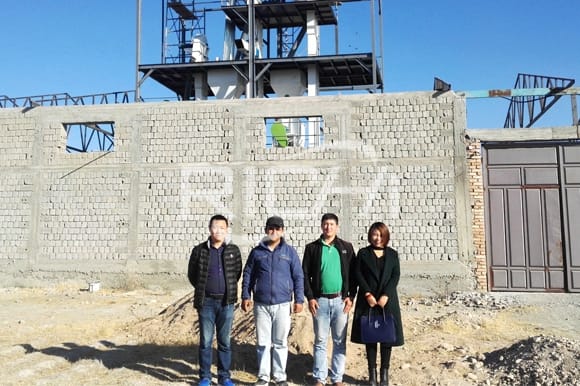 List some Richi footprints:
Tanzania 1-2t/h Animal mash feed and pellet feed line
Malaysia 3-5t/h Animal mash feed line
Uzbekistan 1t/h floating fish feed and 1-2t/h animal feed combined line
Algeria 3-5T/H Feed Pellet Line
Indonesia 3-5t/h Ruminant animal feed line
Somalia 5-6t/h Animal mash and pellet feed line
South Africa 10T/H Cattle Feed Pellet Line
Rwanda 1-2 ton/hour animals feed pellet making line
Mauritania 10t/h Animal mash and pellet feed line
Gambia 1-2 ton per hour chicken feed production line
Zimbabwe 3-4 tons per hour chicken feed production line
Kenya 5-ton computer batching powder production line
Nigeria 150 kg per hour floating fish feed line
Sudan 1-2 ton per hour chicken feed production line
Saudi Arabia 5-6 tons of cow feed +10 tons of chicken feed fully automatic computer pellet production line
Iraq 1-2 ton chicken feed pellet production line
Welcome to more application cases:https://www.cn-pellet.com/case/