What Is The Chicken Feed Pellet Making Price?
2020-08-24 Back to List
If you are looking for related products or have any other questions, please feel free to contact us.
Contact Us
We often received customer consultation: how much is the chicken feed pellet making machine price? what is a chicken feed processing machine price?About this problem, Richi Machinery have something to say for the general chicken farm and chicken feed making plant user friends. First of all it depends on how much chicken pellet production you need to manufacture. Our smallest output chicken feed pellet mill is 100 kg/h per hour, and also have output per hour to 15t/h. Our chicken feed pellet machine model number is complete, different type of chicken pellet feed mill machine price is different. Users can according to your requirement for production decide the model.Factory price of our chicken feed pellet making machine is about 7000-50000USD.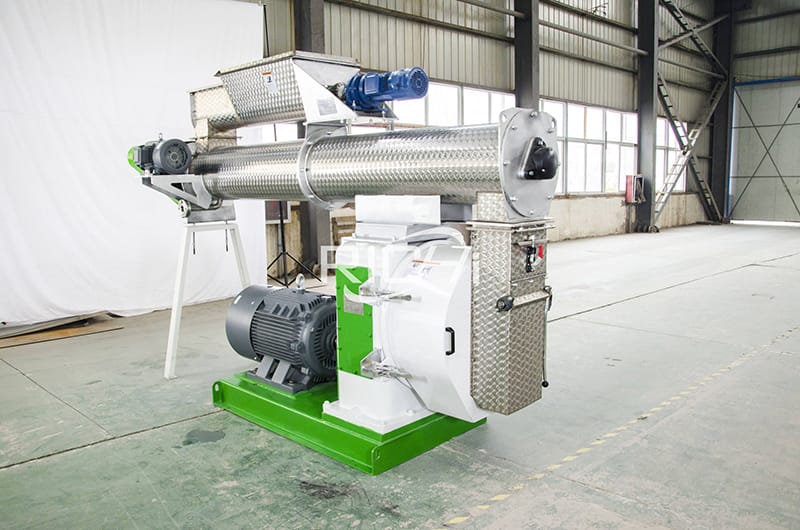 1.Richi Machinery chicken feed pellet mill
Who is better in chicken feed pellet milliing machine? Our chicken poultry feed pellet mill can make your chicken,duck, cow, sheep, rabbit eat fresh feed in cool winter. The feed formulation done well for cow, sheep, pig, rabbit, chicken, duck, goose and fish. Pig duck goose fish just fat! Breeding users can bring your own materials to hundred, feed grain factory on-the-spot investigation, the site for the free trial. Take a look at Richi Machinery chicken pellet making machine, what's the effect.
2.Model of chicken feed pellet machine
Our chicken feed pellet production machine is the most advanced technology feed pellet machine that introduced from abroad, which is especially designed for raise animals and small farms, suitable for processing aquatic feed pellets for pig, cattle, sheep, chickens, rabbits, fish, geese livestock. Pellet machine type B series adopt with the shaft and motor connection and have strong anti-overload ability. Chicken powder feed is gelatinized by feed pellet mill roller high temperature and squeezed out from die extrusion molding. Chicken feed is dry into and dry out, don't need drying. Pellet's thickness and length can be convenient adjust. Pellet internal is totally cured, good for poultry digestion and absorption. Low water content, easy to store and transport. Overcome the old ways of rearing, not only because of the inconveniences of the feeding, but also the inadequacy of the food, the inadequacy of livestock and the low utilization rate. We have various electric chicken poultry feed pellet making machines for your choice.
(1)1-2t/h China factory price small chicken food for making pellet mill
(2)3-4t/h poultry farm chicken feed machine
(3)5-7t/h feed machine for poultry chicken processing plant
(4)8-12t/h high quality pellet machine for chicken feed
(5)10-18t/h chicken feed machine making pellet
3.Ring die chicken feed pellet mill machine with CE
Richi Machinery's good performance poultry chicken feed pellet mill machines are certified by CE, RICHI products selling well all over the world, favored by the majority of users. Our animal feed poultry feed pellet mill machine is all sale from direct manufacturers, no middle price difference, make farming users really enjoy the manufacturer's favorable. The commercial poultry feed pellet mill has passed the national agricultural machinery purchase subsidy, users buy the turkey chicken feed pellet mill in our factory can apply for agricultural subsidies, greatly save the breeding investment costs.
4. Content that customers often read
(1)China factory supply hicken feed pellet mill line with CE
(2)Customized chicken feed pellet mill plant for sale
(3)Simple operation portable small poultry chicken feed pellet mill machine