What are the prospects for the chicken industry? Save cost by processing chicken feed yourself
2020-06-28 Back to List
If you are looking for related products or have any other questions, please feel free to contact us.
Contact Us
1. The chicken industry has its unique advantages, which is unmatched by other breeding industries.
(1) The production cycle of chickens is short, the investment can be more or less, the capital turnover is fast, and the ratio of output to input is high. It takes about 140 days to breed a layer hen, and the broiler can be listed for 42 days. It can be profitable when it is invested that year, and it is the breeding industry with the fastest capital turnover.
(2) Laying hens consume about 8 kg of feed from shelling to egg production, plus the cost of chicks, medicine and artificial water and electricity, basically including all prenatal inputs; broilers need 4 to 4.5 kg from shelling to market Feed, plus the cost of chicks, medicine and artificial water and electricity, is the production investment of broilers, and it is the breeding industry with the least capital investment, so it has won the reputation of "energy-saving animal husbandry".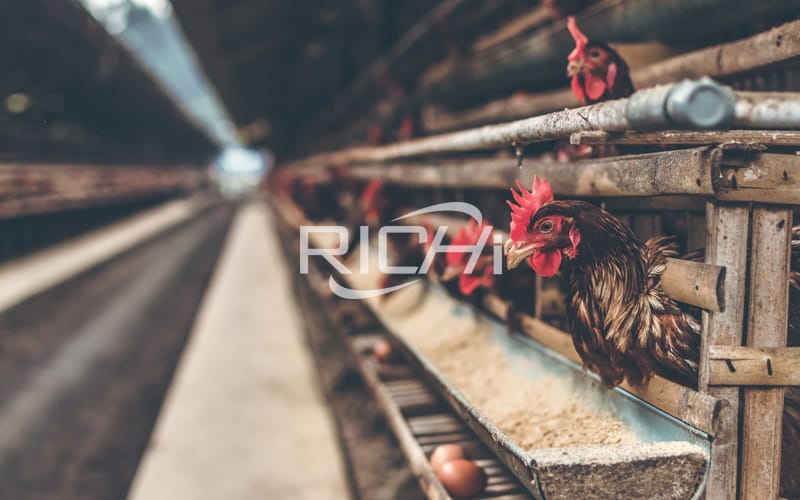 (3) The degree of intensive chicken raising is high, the scale can be large or small, and the labor productivity is high. For example, layered cages for laying hens can accommodate 25 adult chickens per square meter; the feeding density of broilers when they go out is 8 to 9 per square meter, all mechanized. Each breeder can manage 40,000 to 60,000 broilers Or 40,000 to 50,000 layer hens. In addition, compared with other breeding industries, chicken farming is simpler in technology, easier to master, and has lower requirements for breeders. Both men and women can be raised.
(4) Because of the strong demand, the sales of eggs and chicken are also relatively wide, and there are many ways to process and use products. People in many countries have always had the habit of eating eggs and chicken. The fast food industry, which uses broilers as the main raw material, has sprung up everywhere in the world, and it is popular with people of all walks of life. The advent of iodine eggs, zinc eggs, selenium eggs, and low-cholesterol eggs has added the health care color to the original nutritional eggs. Based on market demand, the development of chicken farming has broad market prospects.
(5) Chickens are originally omnivores in nature. If they are free-range, insects and weeds in the field can solve most of the nutritional sources of chickens. Therefore, according to this growth habit of chickens, chicken feed Raw materials are also widely available. Almost all non-toxic and harmless animal products and their processing wastes, plant seeds and their processing by-products, fruits and vegetables can be used as chicken feed.
(6) Chicken and eggs are rich in nutrients and inexpensive, and are the best source of human protein food. The utilization rate of protein absorption in eggs and chicken is the highest in animal food. Chicken eggs have low fat content and high linoleic acid content. take China as an example. China is a developing country. Although its economy is developing rapidly, it is not rich. Poultry eggs with high nutrition and low prices have become the best products to meet people's needs.
From the above analysis, it can be seen that the modern chicken industry has become a breeding industry that is concerned and valued by all countries in the world today, and is an ideal wealth-making industry.
2. But the chicken industry in many countries is problematic. Such as high labor consumption, large water and electricity expenditure, large waste of feed, and large amount of drug feeding, resulting in high production costs per unit product. Therefore, how to reduce costs, improve quality, and increase economic efficiency is the most important concern for chicken farmers. To reduce costs, we must start with the control of feed cost, because feed cost is the largest cost expenditure of chicken farms; and to improve quality, we must start with breeding equipment and chicken feed processing production plant equipment. Today we will talk about feed processing.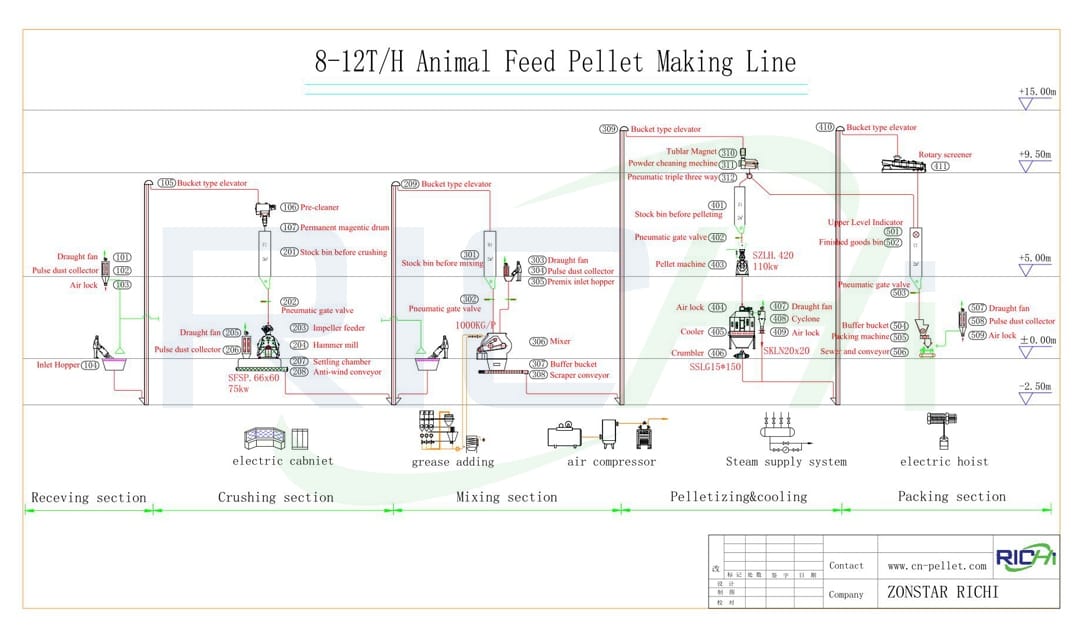 Many chicken farms will purchase feed, which will increase the cost; there are also many people choose to configure their own feed, due to the restrictions of artificial ingredients, the farmed chickens can not get sufficient nutrition. At this time,poultry chicken feed processing equipments are needed.
3. how to make chicken pellet feed for layers broiler?Here are the equipments used in high efficiency poultry chicken feed pellet making line:
(1)Cleaning Machine
To ensure GMP cleaning is an important aspect. Different type of cleaner used for this purpose.
(2)Conveying machine
All transportations like bucket elevator, screw & chain conveyor etc. for conveying RM & Finished goods.
(3)Poultry feed crusher
Raw materials need to be grinded as 225 m/microne perticle size for different type of feed.
(4)Chicken feed mixer machine
Different R/M are mixed here with additives, oil/fat, medicines, etc. Good mixer ensure good quality.
(5)Poultry animal feed pellet making machine
Produce final pellet feed. A good pellet means "A complete feed" and a good mill can ensure that.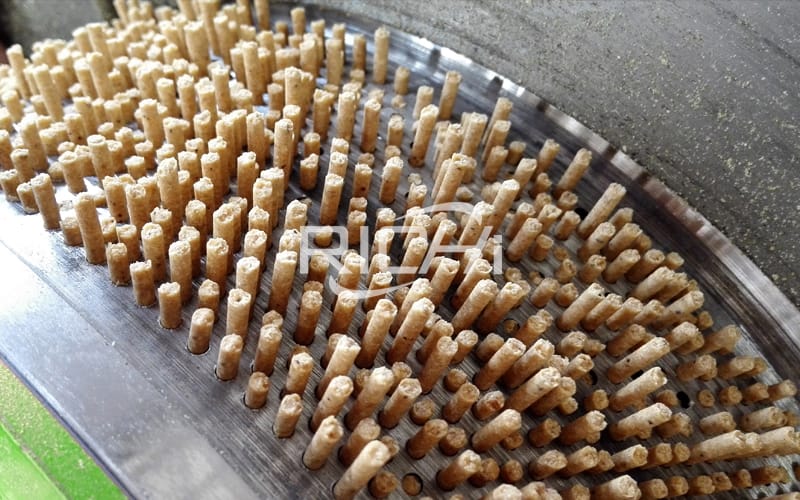 (6)Cooling machine
Extruded feeds are about 70-90° C. Cooler bring down it at normal temperature (+4° max).
(7)Screening machine
To ensure supply of quality and perfect size feed, screener plays a vital role. Uneven sizes screaned-out.
(8)Bagging machine
Ready feed need to be packed. It can be manual or automatic bagging depends on requirement.
The difference in raw materials and output will directly lead to different processing processes of chicken feed pellets.You can rely on RICHI to get maximum fuel efficiency at minimum maintenance cost, to receive the most productivity. /p>
You can directly consult Richi Machinery for more questions about "conventional small chicken feed mill plant 1-2 ton per hour 250 feed mill""small chicken feed mill machinery"" small animal chicken poultry feed mill machinery plant for sale",etc.Please feel free to contact Richi Machinery!
enquiry@richi-machine.com
Whatsapp/Cel: +86 185 7410 3366