High quality pellet machine produces rice husk pellets
2020-05-06 Back to List
If you are looking for related products or have any other questions, please feel free to contact us.
Contact Us
When customers want to find rice hull granulator machine, these search terms often appear:biomass rice husk bamboo straw wood pellet machine,high quality wood pellet mill machine for rice husk pellets,new design rice husk wood pellet mill machine and rice husk pellet biomass burner for boiler,etc.It can be clearly seen that many customers know the characteristics of rice husk very well, because they know that rice husk is related to wood, biomass, and boiler.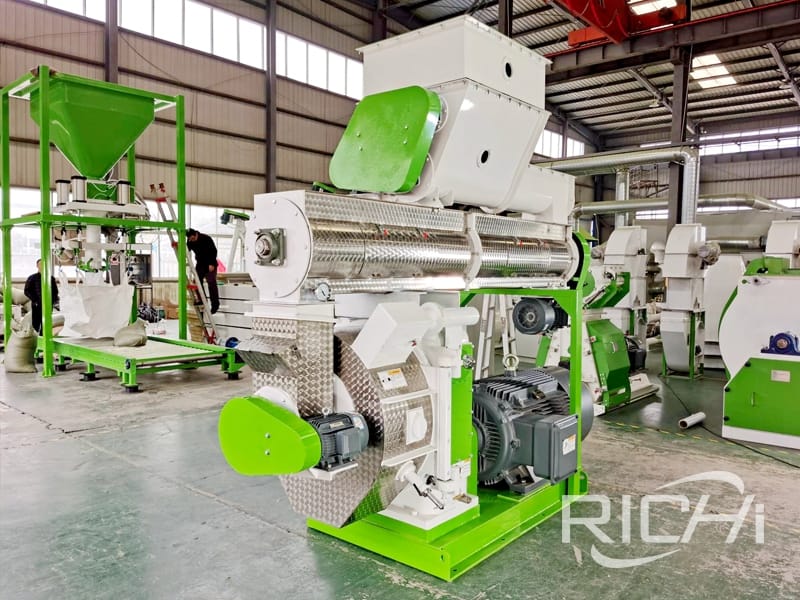 Rice husk is just like woods, which is a good materials for fuel pellets production,and will eventually be used for boilers and other purposes. So how are rice husk particles processed? The following shows the complete production flow of rice husk pellets:
1.Sievers or screeners will get rid of the dust or other impurities in the rice husk to protect the processing machine in the pellet production line and also to ensure the pellet quality eventually.
2.Rice husk hammer mill will reduce the size of rice husk and make it into fine power which will be ready for pellet production.
3.Rice husk pellet machine for pellets will compress the rice husk power into fuel pellets.
4.Packing machine will package the rice husk pellets into bags with different specifications based on requirements.
5.The final rice husk pellets will be stored properly.
Notice: In the processing of rice husk pellet, binders are recommended, such as, saw dusts. During pelletizing, the lignin in saw dusts will be melted under the high temperature in the industrial rice husk pellet mill machine and the melted lignin will work as a binder to help the formation of rice husk pellet.
Looking for best price rice husk pellet mills?Contact Richi Machinery:https://www.cn-pellet.com/