Bamboo wood pellet fuel machine production line for sale
2020-05-04 Back to List
If you are looking for related products or have any other questions, please feel free to contact us.
Contact Us
Bamboo is considered as a new source of energy. The calorific value of bamboo is 18.3 -19.7 MJ/kg , which is just like or a little bit higher than beech, spruce, and eucalypt, etc. When bamboo are harvested, bamboo chips can be crushed into sawdust and then be molded into pellets and briquettes which can be used for fireplaces and stoves.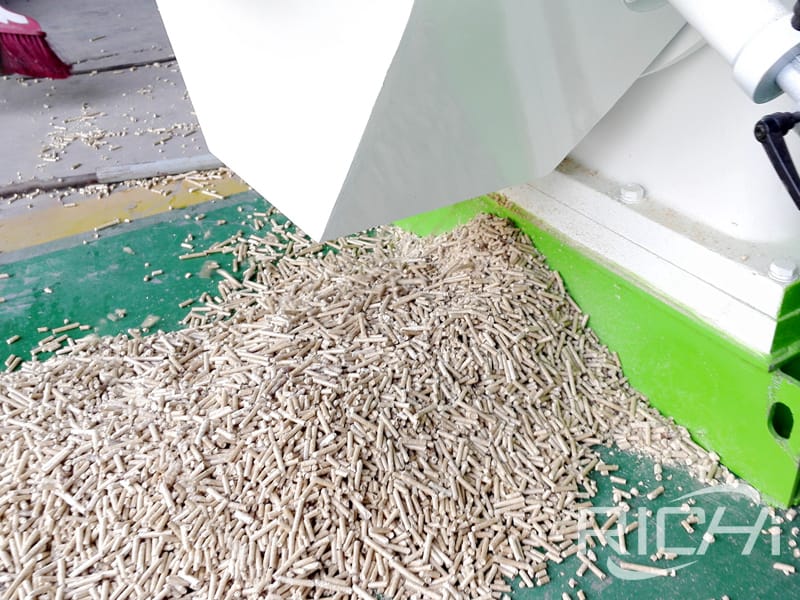 Because of the bamboo has similar composition with wood. The production of bamboo pellets are just as easy as wood pellet production.Usually, in an entire bamboo pellet production line the following equipment are involved:
1.Electric cabinet( to control equipment in the whole bamboo production line)
2.Hammer mill ( to grind the proper sized and dried materials into power for pelletizing)
3.Dryer machine(to get the moisture content ready for pelletizing)
4.Bamboo pellet making machine( to pelletize the prepared materials into pellets)
5.Cooler machine( to cooler down the newly extruded hot pellets and hard the pellets)
6.Packing machine( to bag bamboo pellets according to requirements).
China hot selling bamboo waste pellet machine as the core of bamboo pellet production decides bamboo quality of the whole production line. Gemco pellet mills, including ring die bamboo pellet mills and flat die bamboo pellet mills are highly recommended for theirs' high adaptability, easy operation and easy maintenance.
For large scale bamboo pellet production, top quality ring die bamboo pellet machines are suggested for its high production capacity. And while for small scale bamboo pellets production, people who want to make bamboo pellets at home or want to start up a small bamboo pellet business, the flat die bamboo pellet machines are the best choice.
Welcome to contact Richi Machinery for detail of pellet machine price for bamboo biomass.