How to buy a high quality animal feed pellet mill mahcine
2020-03-19 Back to List
If you are looking for related products or have any other questions, please feel free to contact us.
Contact Us
Let's take a look at the feed machinery——animal feed pellet machine today. There are two types of common feed pelletizers: ring die pellet machine and flat die pellet machine. Let's find out how to buy feed equipment.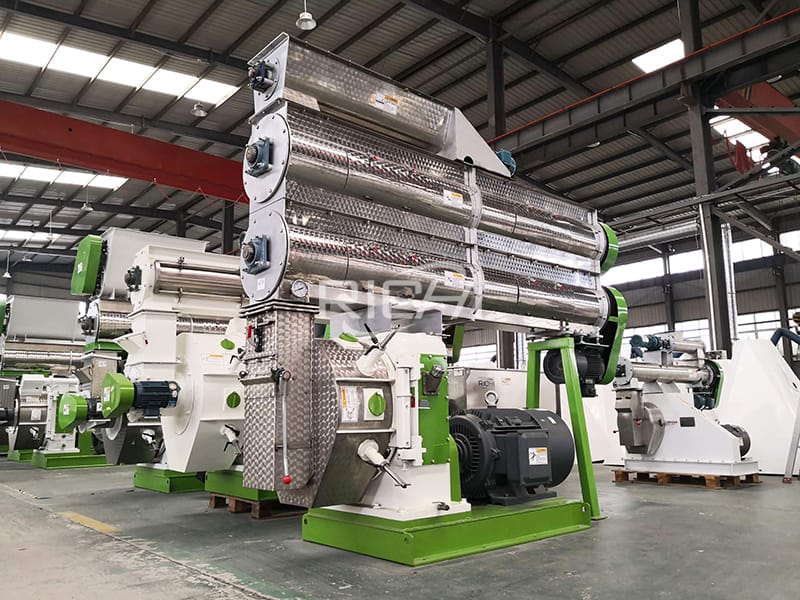 1. When purchasing a pellet mill making machine, first determine the type of equipment according to the breeding scale and breeding project. The machinery to be purchased has a product certificate(CE ISO approved pellet machine) and instructions for use. The mechanical appearance is smooth and bright after painting, and there must be no wrinkles, ripples, cracks, etc. The operating parts must have obvious indication marks, such as lubrication, rotation direction, safety, etc.
2. Select the power of feed processing equipment according to the amount of feed. When purchasing a feed pellet mill, the specifications of the pellet feed mill should be selected according to the breeding scale. When purchasing, pay attention to check. The mechanical transmission parts should be equipped with protective devices and excessive protective devices. Each of them should be operated for 3-5 minutes. Observe whether the operation is correct, whether there is abnormal shock, vibration and heat, and whether the pointer of the ammeter and voltmeter is normal. Ask the feed equipment manufacturers for product certification, instruction manuals and sales invoices.
Feed pelletizers can avoid automatic grading of feed ingredients. In the process of powder storage and transportation, due to the different volume and quality of various powders, classification is easy to occur. After granulation, there is no classification of feed ingredients, and the pellets are not easy to dust. During the feeding process, the pollution of the pellets to air and moisture is much less than that of the powder.
The above is the place to pay attention to the purchase of high quality ce pellet machine, and Richi Machinery hope to help you.