Ring die will affect the output of the ring die poultry feed pellet machine
2020-03-18 Back to List
If you are looking for related products or have any other questions, please feel free to contact us.
Contact Us
Ring die is an important component of the ring die poultry feed pellet machine. Whether the material can be squeezed through the ring die during the pelleting process depends on the amount of pressure and friction that can be generated in the ring die hole. This is related to the friction coefficient between the material and the wall of the ring die, the moisture content, the pellet size of the raw material, the temperature, the buffer time of the plastically deformable part of the material, and the compressibility of the material. These characteristics are closely related to the hole depth and hole diameter of the ring die.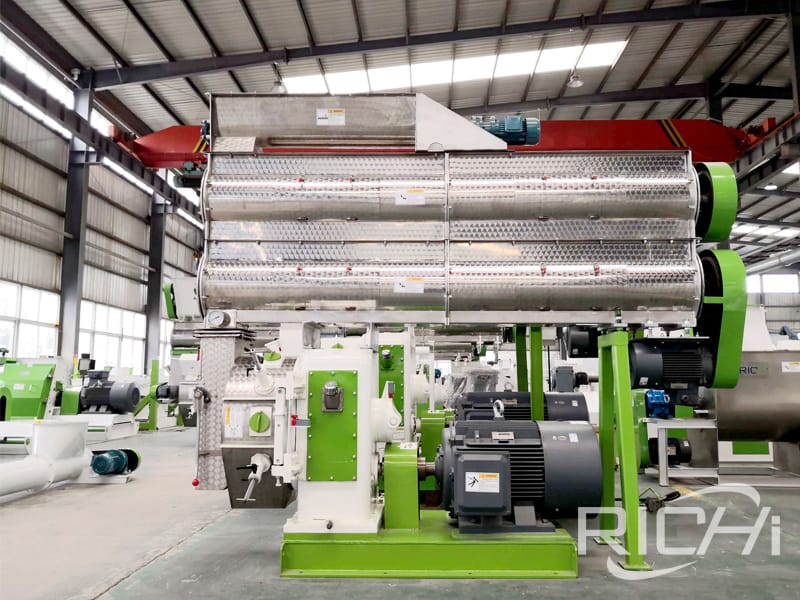 Generally speaking, the compression ratio of the ring die hole diameter should be 1: 8 ~ 1: 13 (that is, the effective thickness ratio of the ring die hole and the ring die). The compression ratio of the ring die is small, the effective length of the ring die hole is short, and the material is in the ring die. The pressure formed in the hole is small, and it is easy to extrude the ring die.
Therefore, the yield is high, but the produced pellets are loose, the powder content is high, and the appearance is not smooth; otherwise, the longer the effective length of the compressed hole, the more the material in the ring die hole The greater the pressure, the higher the compactness of the granules produced, the smoother the quality of the granules, and the lower the powder content, but the output will decrease, and of course the power consumption per ton will increase accordingly. Therefore, when feed manufacturers produce pellets of different specifications and varieties, the ring die aperture ratios used will be different.
Richi Machinery,focus on manufacturing poultry feed mill machine.If you want more information about CE ISO approved ring die pellet machine, please contact Richi Machinery.