What problems need to pay attention to during the installation of animal feed pellet production line
2020-03-15 Back to List
If you are looking for related products or have any other questions, please feel free to contact us.
Contact Us
Now the energy-saving series has appeared in the feed pellet making line. There is no doubt that such a set of feed production line will have a comparatively big advantage in terms of feed nutritional value and saving money. Then you must pay attention to the following things when installing such a set of complete feed pellet production line.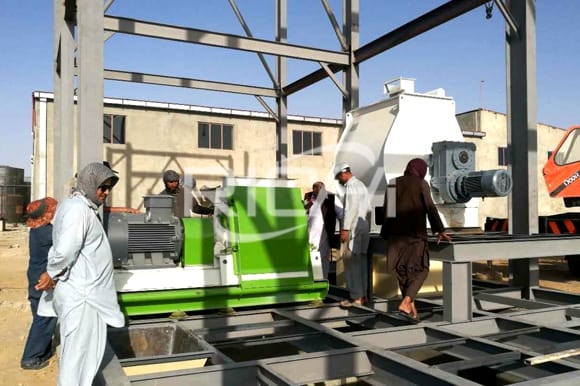 First, during the installation of the feed pellet process line, we must not ignore such a link of the positioning of the base, because the correct positioning will affect the working effect of the feed pelletizing line. If there is a problem with the positioning, it will make a sound when it is used The phenomenon of vibration, or the phenomenon of sound series, will not only affect the effect of feed processing, but also reduce the service life of the unit.
Second, the method of positioning the base of the animal feed pellet making line must be completed by a professional installer, because this procedure can be said to contain a relatively high level of technology. Once the positioning is not accurate, the above will occur Of these undesirable phenomena.
Richi Machinery provides a full range of services from pre-consultation to post-installation, which can be called "turnkey service". At present our turnkey projects cover all continents, please contact Richi Machinery for details!