What equipment is used to process feed pellets?
2020-03-14 Back to List
If you are looking for related products or have any other questions, please feel free to contact us.
Contact Us
Feed pellet processing requires not only a single feed pelletizer equipment, but also a lot of equipment to cooperate to form a complete feed pellet production line.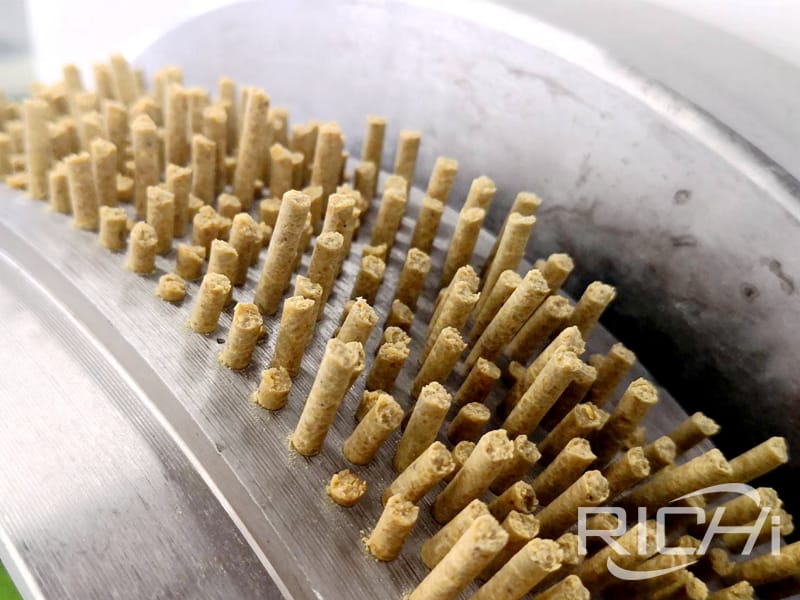 Feed pellet production machine line is mainly composed of feeding, mixing, granulating, cooling, packaging and other systems. Its working process requires that the powder with a moisture content of not more than 15% enter the feeding auger from the hopper, adjust the speed of the stepless speed regulation motor to obtain a suitable material flow rate, and then enter the agitator, stir with the stirring rod and steam Mix for tempering. If you need to add molasses or fat, add tempering with steam from the mixing drum. The amount of fat is generally not more than 3%, otherwise it is difficult to form. After tempering, the temperature of the powder can reach 64 ~ 85 ℃ , Humidity of 14 to l 6%. Then through the chute through the optional iron absorption device to remove iron impurities mixed in the powder, enter the pressing chamber for granulation.
Generally speaking, the equipment required for the entire feed production process includes: feed crushing equipment, mixers, granulators, coolers, dryers, classifiers, and elevators.
Learn about Richi's animal feed pelletizing production line:https://www.cn-pellet.com/solution/feed-production-line/
Learn about Richi's animal feed equipment:https://www.cn-pellet.com/product/