Factory offered new agricultural waste rice husk pellet machine for sale
2020-03-08 Back to List
If you are looking for related products or have any other questions, please feel free to contact us.
Contact Us
What kind of rice husk pellet machine is good for making rice husks as pellets?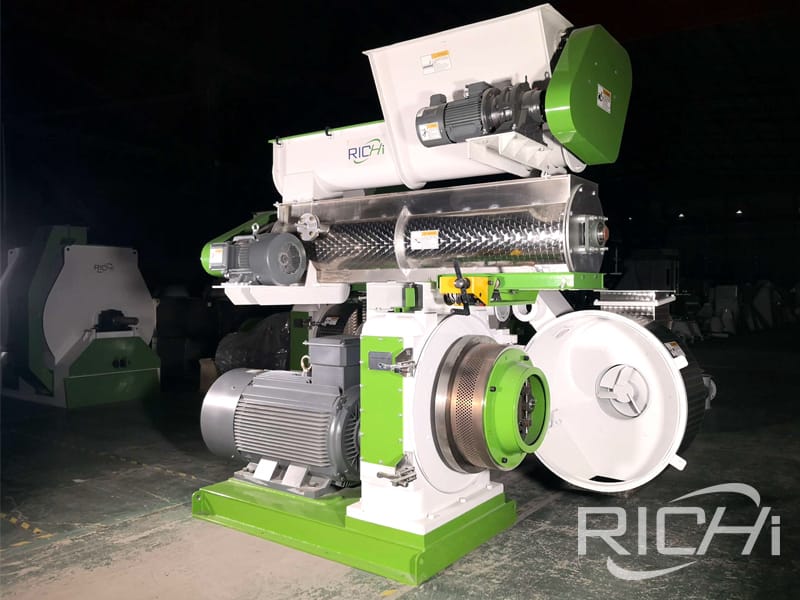 First we have to understand the characteristics of rice husks. The content of silica in rice husks is very high, and nearly 20% of the composition is silica. Such a high content determines that the rice husk has high hardness and wear resistance. The second characteristic of rice husks is high crude fiber content, and the crude fiber content in rice husks exceeds 40%.
Therefore, for pressing raw materials with high crude fiber content, the rice husk cocopeat pellet machine we recommend is the centrifugal high-efficiency granulator, because this is a granulator specially designed for coarse fibers. The centrifugal high-efficiency granulator is used to suppress rice husk granules.
1. Will not build up. Because the vertical feeding and rotating design of the pressure roller are used, this situation is effectively prevented.
2, Centrifugation, the material is evenly distributed. The pressed rice husk pellets are relatively uniform, and the stress of the granulator is evenly balanced, which guarantees the life of the rice husk pellet mill.
3. Large output and good effect. The centrifugal high-efficiency rice husk granulator has a high rotation speed and a fast pressing speed. It is worthy of the word high efficiency.
Richi Machinery, a China professional factory ,if you are looking for factory offered new agricultural waste rice husk pellet machine, please contact us for more details!