What should you do if the biomass wood pellet machine has a low output?
2020-03-01 Back to List
If you are looking for related products or have any other questions, please feel free to contact us.
Contact Us
If the biomass wood pellet machine is used improperly, the output will be lower than the standard expected output, and the output will be reduced after a long time. As a professional pellelt mill manufacturer, we have the following suggestions.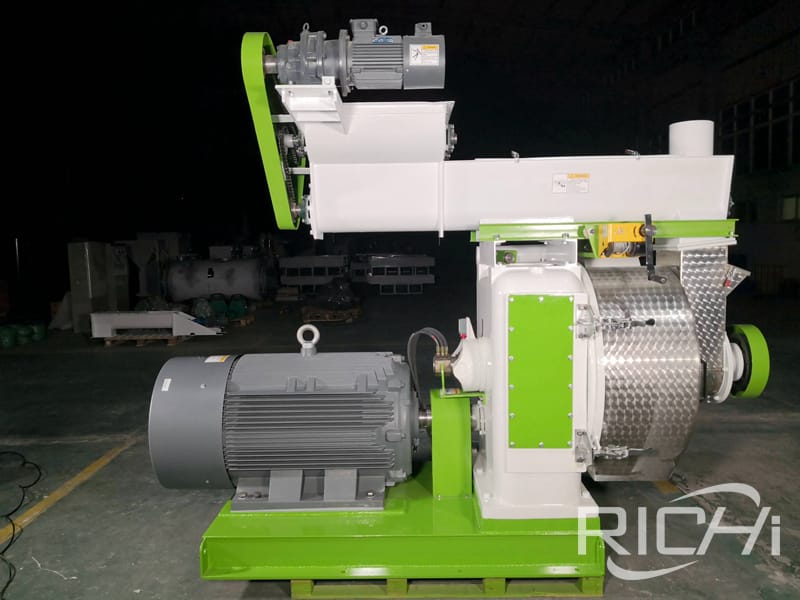 1.Adjust the moisture content of the raw materials. The moisture content of raw materials such as sawdust and sawdust required for pressing biomass pellets is about 13%. Too high or too low will cause a decline in production.
2.Adjust the parameters of the biomass energy sawdust pellet machine. For example, the gap between the pressure roller and the mold. Different materials require different clearances. The output is low, and the gap may not be adjusted properly. It is necessary to let the wood pellet mill manufacturer adjust it.
3.The new mold should be ground. Limited to the manufacturing level of some biomass wood pellet mill supplier, the smoothness in the holes of the new mold has not reached the level. The grinding method is also very simple, just press a few times with a mixture of motor oil, sand, and wood chips.
4.Do a good job of machine maintenance, timely replacement of molds. The biofuel pellet machine is used for a long time, and the mold and the pressure roller will wear, which is inevitable. If it is for this reason that the output is reduced, a new mold can be replaced.
The above four points are the main reasons and solutions for the low production of biomass energy sawdust pellet machine. If you have not solved the problem, please contact Richi Machinery. Our professional technicians will provide detailed answers for you.