How to make fuel from biomass waste?
2020-03-01 Back to List
If you are looking for related products or have any other questions, please feel free to contact us.
Contact Us
The principle of biomass shaped pellet fuel is that crush the biomass waste to a degree (usually 4-8 mm), and the biomass waste is compressed into a rod shape or a block shape by physical extrusion. The pressed biomass has high density, burn resistance, and is smoke-free and pollution-free.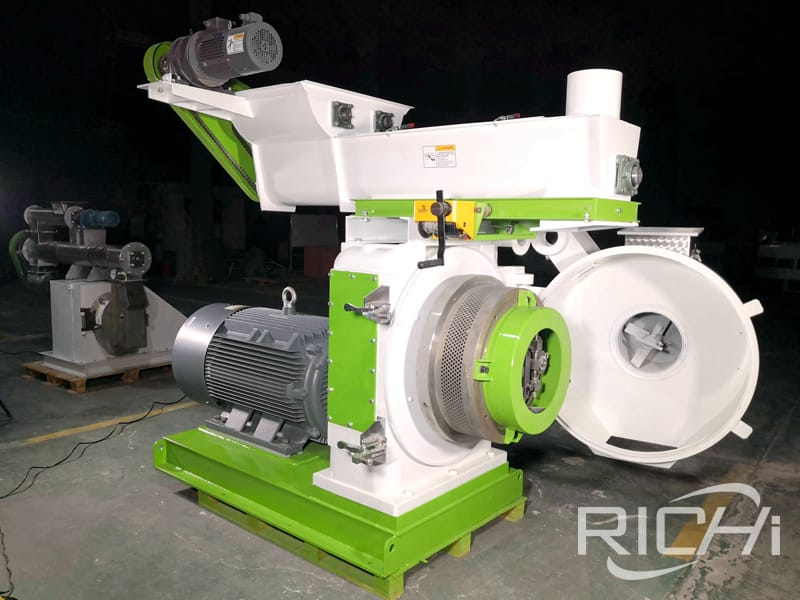 The following steps are required to process biomass wood fuel pellet:
1. Drying. Biomass energy wood pellet requires less than 20% raw material moisture. This step depends on the condition of the raw materials. If the moisture content of the material is too high, it needs to be dried.
2. Crushing. Because the diameter of the mold of the biomass fuel pellet machine is generally less than 12 mm, the larger raw materials must be crushed and broken. Straw, logs, cottonwood need to be crushed. Like wood flour and wood shavings are not needed.
3. Pelleting. The dried and crushed biomass waste is pressed and molded by a bioenergy wood pellet mill. There are generally two types of biomass fuels produced, large particles and small pellets. Large blocks can reach 80 mm in diameter. Small pellets are only 4-8 mm. The data may differ slightly, but the difference is not large. Small pellets are mainly used as biomass fuels because large pellets cannot be fully burned.
4. Cooling and packaging. The pressing process is a process of physical extrusion and friction, so it will generate high temperature. After being made into fuel pellets, cooling is required.
Welcome to view:
Biomass wood pellet production line:https://www.cn-pellet.com/solution/wood-pellet-production-line/
Wood pellet processing equipment:https://www.cn-pellet.com/product/wood-pellet-machine/