Stable performance biomass wood pellet machine for bio fuel pellets for sale
2020-02-29 Back to List
If you are looking for related products or have any other questions, please feel free to contact us.
Contact Us
The stable performance biomass wood pellet machine can process high-quality bio fuel pellets, which is undoubted. And high-quality biomass pellet fuels can be sold at higher prices, which is certainly good for customers of biomass pellet processing plants.
1. Regarding bioenergy wood pellet mill, our recommended product models is:https://www.cn-pellet.com/product/wood-pellet-machine/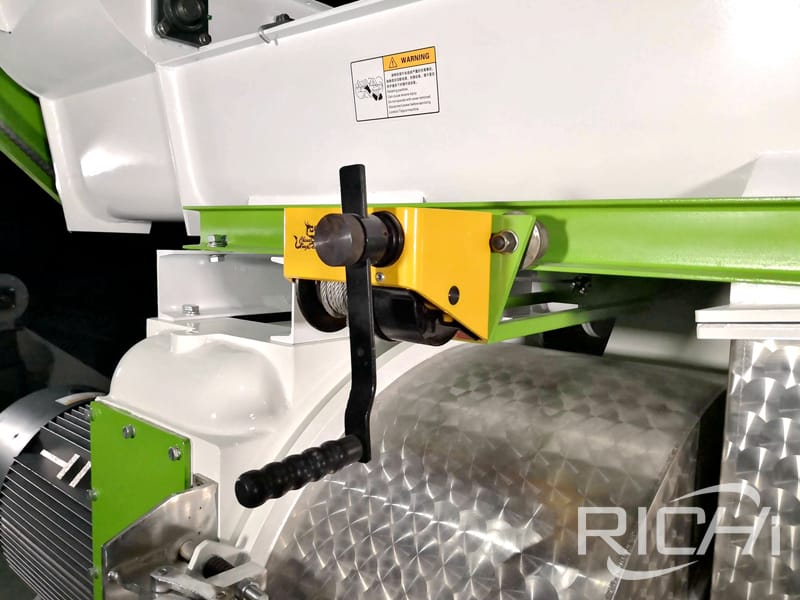 2.Regarding the biomass pellet fuel industry, Richi has some professional analysis to share with you:
(1) Raw material: The raw material requirement for making biomass wood pellet fuel is 2-6mm, and the moisture content is 10-15%, so the raw material that does not meet this condition must be processed. For example, if you use branches or scraps, you must use crushing equipment. If the water content is large, you must use drying equipment, so the price of the wood pellet production line is high.
(2) Process: The so-called process is the degree of automation of the production line, as well as the mode of operation, which involves a relatively large degree of automation, high degree of automation, and high price. The running method and conveying method are highly closed, so the dust will be much less and the price will be higher. The process is simple, and the price is cheap.
(3) Quality: At present, the biomass wood pellet industry is very hot . Many people are interested in the wood pellet fuel industry, so there are many manufacturers of biomass energy wood pellet processing machine, but the quality is uneven. Then the price will be very different. The old manufacturers have high technology, high equipment assembly and high stability, but the price will be high. If you want to develop in the biomass pellet fuel industry for a long time, it is recommended to build a factory and a production plant. Of course, in industries that rely on production to make money, equipment must be selected well and stable.
There are many types of wood pellets on the market today: wood pellet fuel, straw pellets, cottonwood pellets, peanut shell pellets, pure wood, straw-matched, soil-containing, and so on. There are many types and prices. The mainstream ones are as follows (the prices are based on the Chinese market):
Pure wood pellets (miscellaneous wood): The calorific value is about 4000-4500 kcal, and the price is 800-1200 yuan per ton.
Straw pellets: straw of corn or wheat, the calorific value is about 3500-3800 kcal, and the price is 600-900 yuan per ton.