What equipment is needed for the crushing process of compound feed?
2020-02-12 Back to List
If you are looking for related products or have any other questions, please feel free to contact us.
Contact Us
The crushing process is one of the main processes in feed mills. The crushing quality directly affects the comprehensive cost of feed production quality, yield and power consumption, but also affects the intrinsic quality of the feed and the feeding effect. Crushing has always been an active research area in feed processing. The main research indicators are the size, uniformity, power consumption, and fields related to grinding.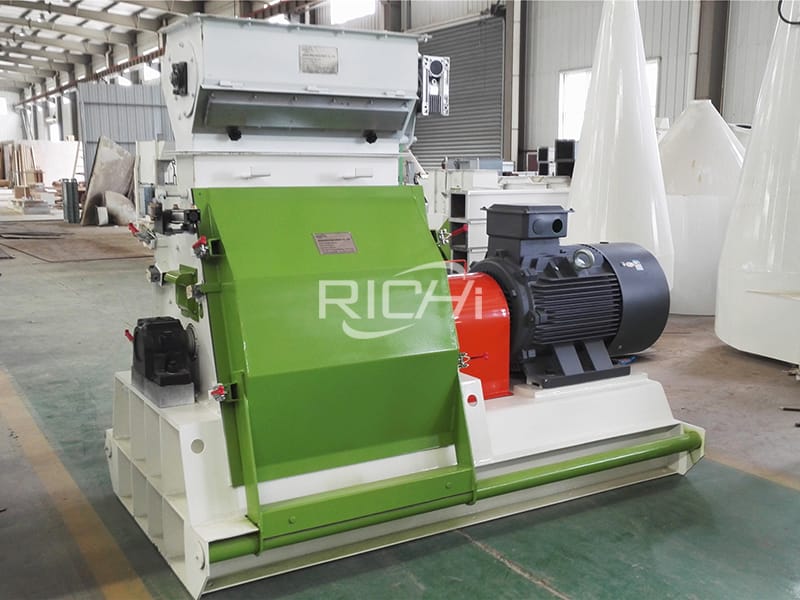 The design of the crushing process should be based on the above indicators so that it can meet the ideal requirements. Crushing particle size control. For hammer mills, just select the corresponding mesh. The key problem is how to ensure the uniformity of the particle size and reduce the power consumption, especially how to increase the output of the crusher during micro-pulverization, and prevent the material from blocking the sieve openings. It is worth considering in the process design. There are currently three types of crushing processes, namely primary, secondary and closed-circuit crushing processes. Compared with the primary pulverization process, the secondary closed-circuit pulverization process has low energy consumption and is easy to improve productivity and product quality. Therefore, it is mostly used by large and medium-sized feed mills.
Animal pellet feed crushing equipment:
There are three types of crushing equipment: horizontal hammer crusher, roller crusher and vertical hammer crusher. Among them, the roller crusher has a relatively uniform crushing particle size, which can control the distribution range of the particle size. Based on various indicators, the vertical hammer crusher is a priority development model. Different feed types and different feeding objects in feed production have different requirements, so the combined use in the process according to needs has become a development trend.
The main factors affecting the working performance of the hammer mill crusher in the existing feed mill are:
① the physical properties of the raw materials;
② the turning and feeding direction of the rotor of the feeding system;
③ the choice of the sieve plate diameter of the crusher;
④Negative pressure suction and so on.
Recommended by Richi Machinery Animal feed hammer mill grinder:https://www.cn-pellet.com/product/crusher-mixer/