What kind of feed pellet mill machine do small and medium-sized farms or feed mills need?
2020-01-13 Back to List
If you are looking for related products or have any other questions, please feel free to contact us.
Contact Us
Regardless of whether it is China or the whole world, in fact, the current status of the aquaculture industry is still: the majority of small and medium-sized farmers, whether it is family-based feed processing or self-employed breeding, need economically applicable small and medium-sized feed pellets,it saves labor, and the small and medium-sized feed unit itself is small, and the structure is simple and easy to operate. It is also loved by small and medium-sized breeders.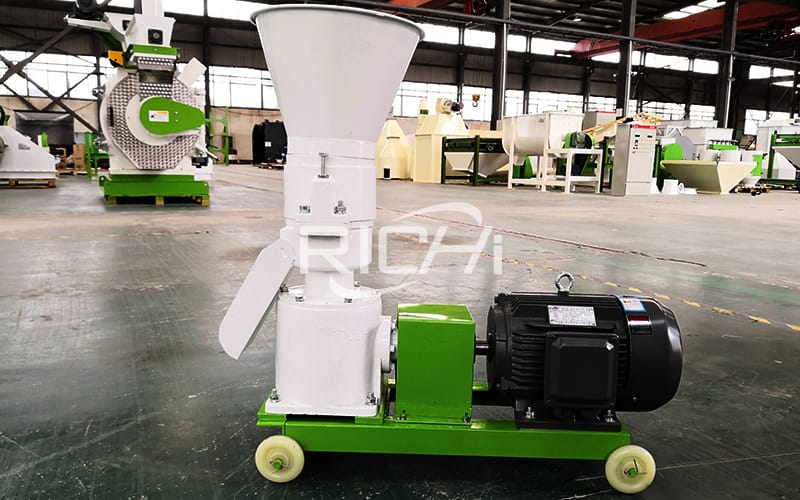 If you want to buy a low-cost pelleting equipment, firstly recommend a 250 ring die pellet mill equipment, but if you want a lower price , we recommend a flat die pellet mill. It is simpler and more affordable than ring die pellet machines, so novice breeders can consider buying flat die pellet machines first, and then familiarize with them before buying more advanced ring die pellet machines. The flat mold feed pellet machine is more suitable for small farms or small feed processing plants. The main structure includes: feed inlet, horizontal disc flat die, pressure roller, base, etc., suitable for coarse fiber granulation, such as: straw stalks, peanut shells, wood chips, rice husks, cotton stalks, cottonseed bark, weeds, etc .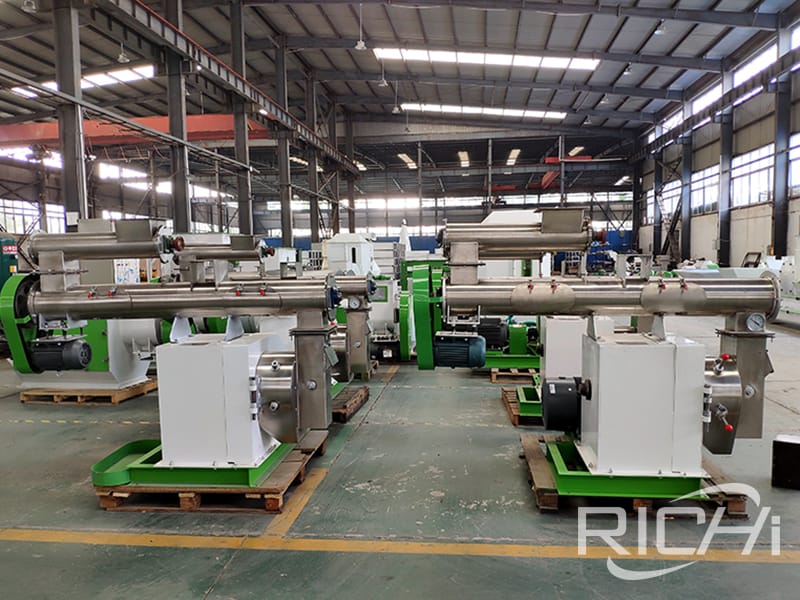 The flat die pellet feed machine has a simple structure and convenient operation, and does not require complex pelletizing steps such as cooling and crushing. The cost performance is high, the purchase cost is low, and the hardness of the pellet feed produced is large. The granulation process is simple, and the degree of internal maturation is relatively sufficient. It can improve the digestion and absorption of nutrients, and can kill general pathogenic microorganisms and parasites. It is suitable for raising rabbits, fish, ducks and experimental animals. High economic benefits. Another more important point is that during the processing of flat die pellets, powdered feed and grass powder can be granulated without (or a little) liquid addition, so the moisture content of pellet feed is basically the moisture content of the material before pelleting. More conducive to storage. As for whether the flat die pellet mill that small and medium-sized retailers pay attention to can be used with other equipment, of course.
Richi Machinery is mainly engaged in various animal feed production lines such as premix production line, full price production line and concentrated production line. The products are exported to more than 90 countries overseas and have been recognized by customers. Welcome to contact Richi Machinery online, call or email to discuss business!