ConventionalSmall feed mill plant 1-2 ton per hour 250 feed mill for sale
2020-01-10 Back to List
If you are looking for related products or have any other questions, please feel free to contact us.
Contact Us
The 250 feed mill machine is generally used in small feed mills with 1-2 ton per hour, which is also the type of pelletizer with minimum output.The specific model is SZLH250,main motor power is 22kw,feeder motor power is 0.75kw,conditioner power is 1.5kw,the final pellets are between 2 and 12mm.The 250 pelletizer is suitable for small poultry animal feed processing plant, small ruminant animal feed processing plant, small livestock animal feed processing plant, small chicken feed processing plant, small pig feed processing plant, small cattle feed processing plant, small sheep feed processing plant.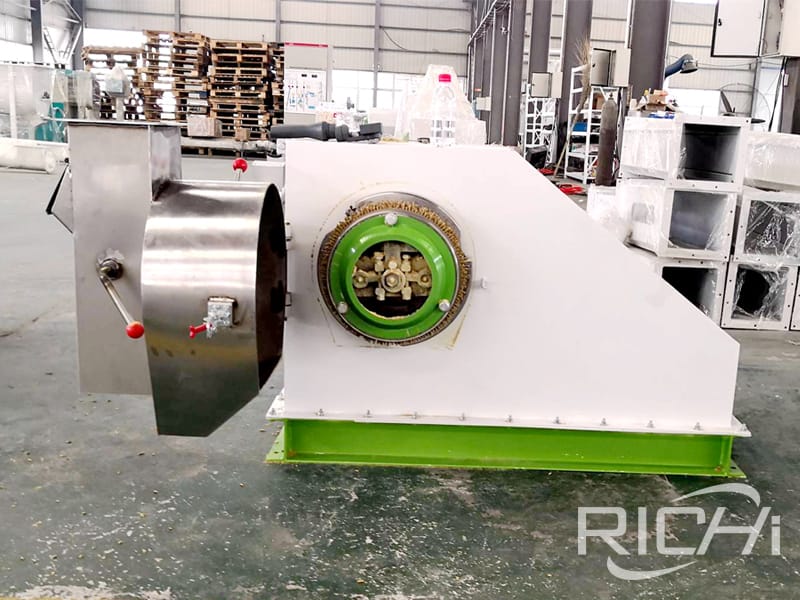 So, in addition to the 250 animal feed mill machine,what other major animal poultry chicken cattle pig feed mill equipments does a 1-2 ton/h small animal feed mill production line needs?
1、Feed hammer mill
The power of the hammer mill is 11kw,12 pieces hammer slice,which is made by chromium sesquioxide,more wearing-resisting.It is much better than tungsten carbide by other supplier using.
2、Feed mixing machine
Our mixer made by 3mm thickness of steel plate,114mm main shaft,high quality,much better than others's 78mm main shaft. This mixer mixing uniformity over 97.7%. its power is 7.5KW,saving energy.
3、Cooler machine
Cooling the pellet from 80/90 ℃ to ±5℃ of the room temperature.Steel thickness is 3M.
Of course, the 1-2 ton feed production line also needs a series of auxiliary equipment such as elevators, electrical control cabinets, cleaning equipment, etc. Customers need to configure the equipment according to the actual budget, process and other conditions.
As a feed mill plant manufacturer, Richi can provide all the supporting products for the production lines of small, medium and large animal feed mill plants, and it can also provide customers with a complete turnkey service without worry. Welcome to browse our cases, we just show some typical cases on our website, you can contact us online or email, and consult the details of the projects we have done,also get the factory price of small animal feed mill plant!