Chicken feed mill processing plant cost
2020-01-09 Back to List
If you are looking for related products or have any other questions, please feel free to contact us.
Contact Us
The construction cost of chicken feed processing plant is mainly determined by the output of chicken feed. If the output is large, then the scale of the chicken feed processing plant will also be large, requiring large output of feed crusher, feed pelletizer, feed mixer , feed cooler and other equipment. Of course, large-scale chicken feed mill processing plant cost more money, also mean more complex production processes and processes, with large footprint and space, .If the small-scale chicken feed mill plant, in order to ensure the normal operation of production, according to the customer's budget, need to reduce the feed processing equipment to the minimum configuration, save the customer's investment cost.
Chicken feed processing plant in addition to chicken feed equipment, but also including the foundation, plant infrastructure, according to the actual land area of the customer and some local construction standards to specific considerations.
1-2t / h small chicken feed mill plant production line for sale: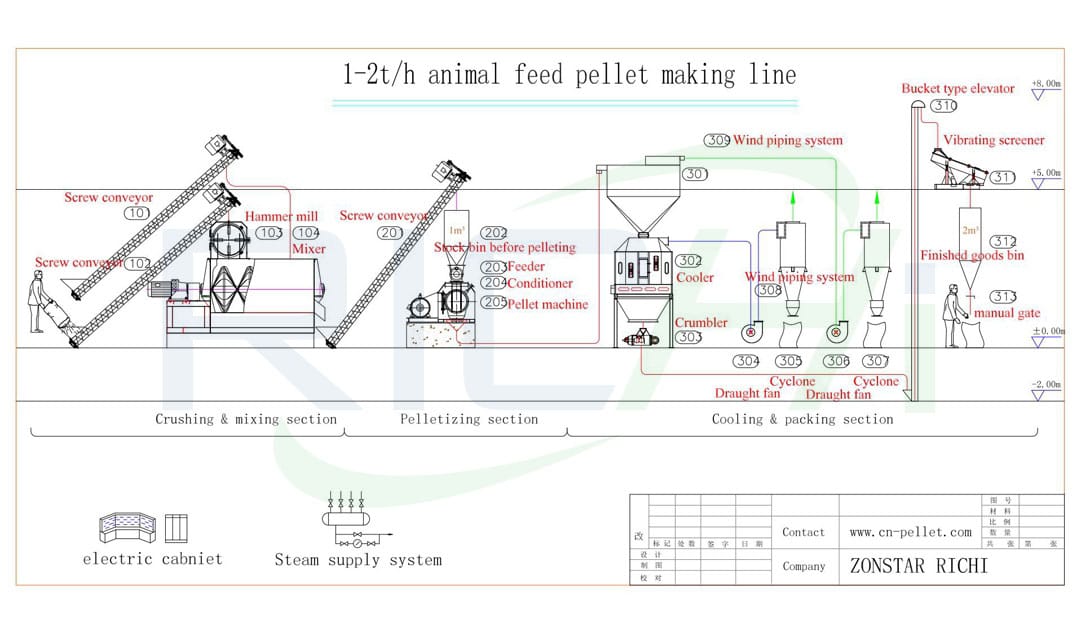 20-30 tons / hour large chicken feed mill plant production line for sale: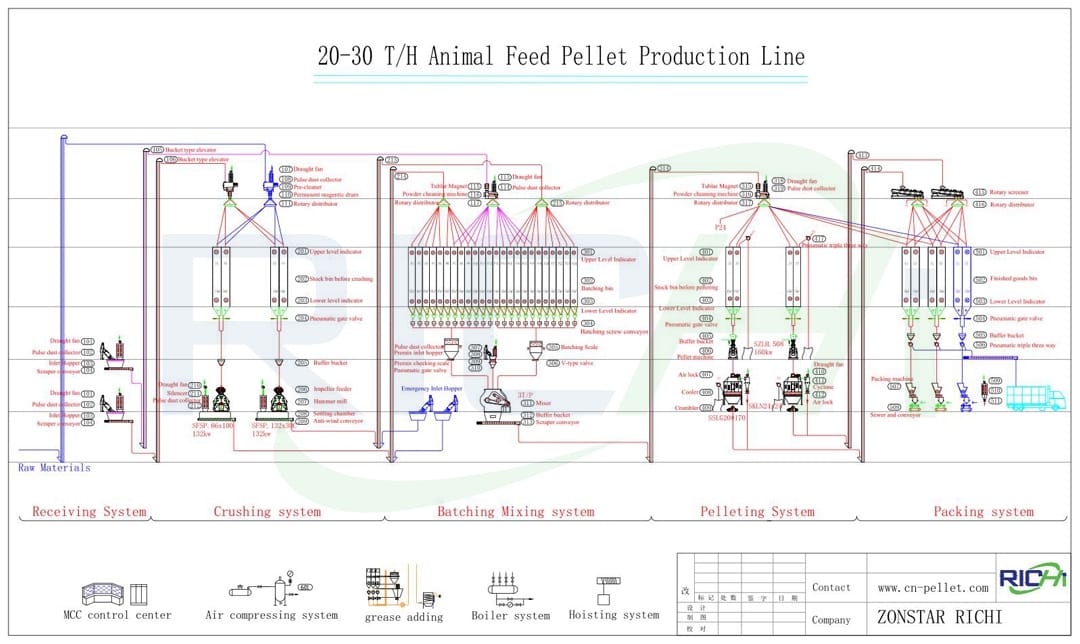 As a feed mill plant manufacturer, Richi Machinery could provide all kinds of chicken animal feed mill equipment, and turn-key service of workshop construction. If you want to get a factory price of chicken animal feed mill plant, welcome to contact us!