Grinding size of laying hen feed
2020-01-09 Back to List
If you are looking for related products or have any other questions, please feel free to contact us.
Contact Us
Laying hens are chickens that are raised specifically for laying eggs to supply eggs. Unlike meat chickens, people mainly raise laying hens to improve egg quality and maintain or increase egg production, not to improve chicken quality.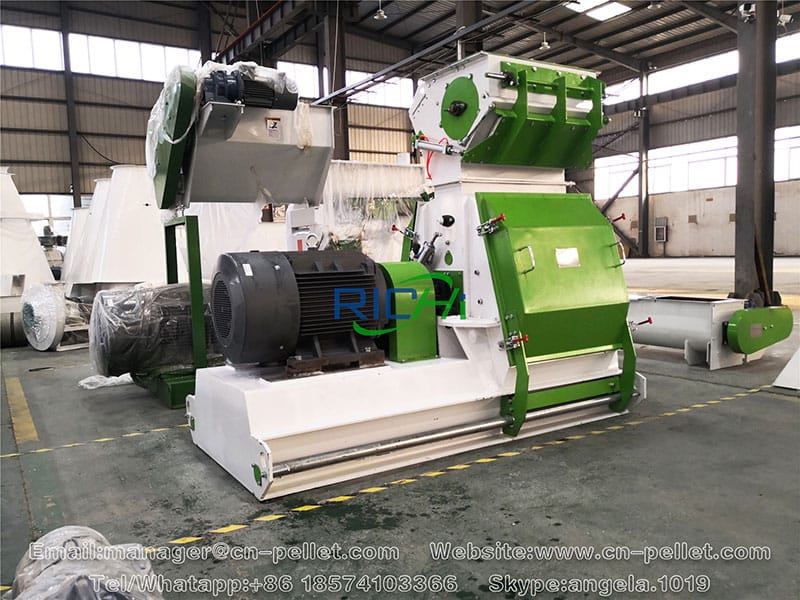 At home and abroad, there are very few studies on the crushing particle size of laying hen feed. According to China's "Compounded Feed Encyclopedia", the requirements for the crushing particle size of raw materials are: 1.0 mm for chicks, 2.0 mm for middle chickens, and 2.0 to 2.5 mm for adult chickens. The average particle size in the early, middle, and laying periods of the laying hens can be 0.7 mm, 1.0 mm, and 1.3 mm. The reason is that the laying hens have weak digestive function and strong growth, and the particle size requirements are similar to those of broilers, but they have metabolic digestive capacity in the laying period therefore. Richi recommends that the size of the raw material be crushed: 0.7 to 0.8 mm in the early stage, 1.0 to 1.5 mm in the middle of the layer, and 1.5 to 2.0 mm in the laying period.
All in all, only scientific and reasonable feed crushing particle size can enable livestock and poultry to obtain the expected full price nutrition, improve feed compensation and prevent feed waste, and enhance the disease resistance of livestock and poultry, preventing the occurrence of metabolic diseases. We hope customers can be inspired by the knowledge we provide.
Welcome to click to view:
1.Solution for chicken feed production line:
https://www.cn-pellet.com/solution/feed-production-line/chicken-feed-bingment.html
2.Feed hammer mill series products: